Breaking news
now browsing by tag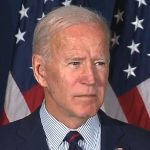 Former Vice President Joe Biden called for President Trump's impeachment today for the first time at a rally in Rochester, New Hampshire.
"With his words, and his actions, President Trump has indicted himself by obstructing justice, refusing to comply with the congressional inquiry. He's already convicted himself in full view of the world and the American people," Biden said.
"Donald Trump has violated his oath of office betrayed this nation, and committed impeachable acts. You know, to preserve our Constitution, our democracy. Our basic integrity. He should be impeached," he added.
Biden went on to say that Trump thinks "he can and will get away with anything he does."
"He shooting holes in the Constitution. And we cannot let him get away with it," the former vice president said.
has been at the center of the Ukraine controversy. Trump has repeated an unproven accusation that claims that Biden was improperly trying to help Hunter, who served on the board of a Ukrainian natural gas company, when the then-vice president pressured the Ukrainian government to fire the country's prosecutor general.
Respond of Donald J. Trump
So pathetic to see Sleepy Joe Biden, who with his son, Hunter, and to the detriment of the American Taxpayer, has ripped off at least two countries for millions of dollars, calling for my impeachment – and I did nothing wrong. Joe's Failing Campaign gave him no other choice!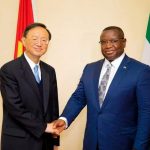 State House, Freetown, Friday 6 September 2019 – President Xi Jinping's Special Representative, Yang Jiechi, has met with His Excellency President Dr Julius Maada Bio to assure of his country's commitment to further deepening and strengthening bilateral relations with the New Direction Government.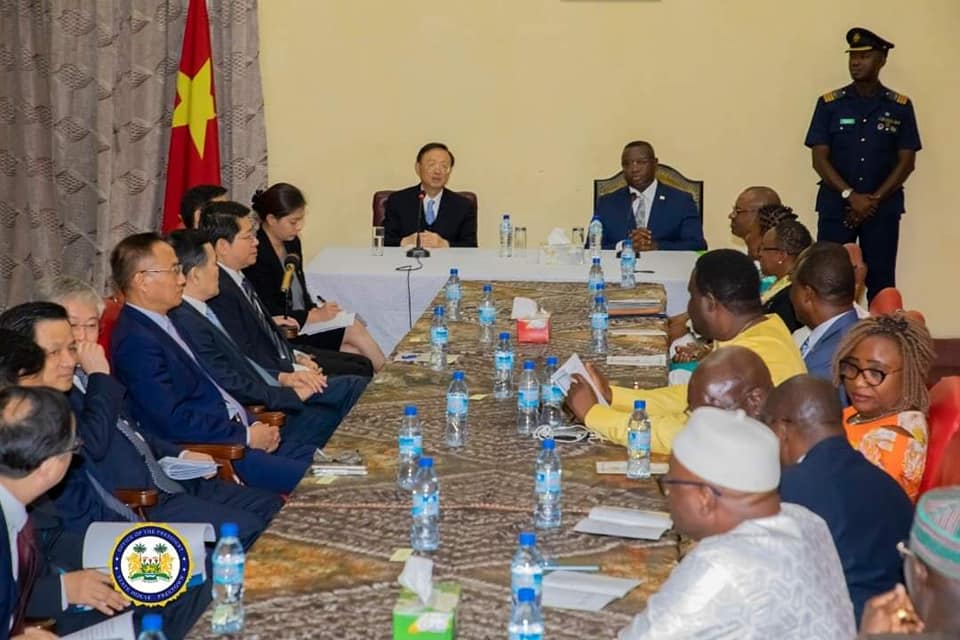 Mr. Yang, who is visiting Kenya, Nigeria and Sierra Leone this month to exchange views on bilateral relations and international and regional issues of common interest, said he was in the country on a special assignment for His Excellency Xi Jinping, President of the People's Republic of China.
He recalled that during President Bio's visit to China last year, the two Heads of State discussed a range of issues, including how to further strengthen cooperation between the two countries.
He said China cherished its ties with the West African state and was ready to work with the new administration to further deepen that relationship, maintain close relations and push for greater progress for the benefit of the two counties.
In his brief response, President Julius Maada Bio thanked the delegation for visiting the country saying it was a special visit that heightened the relationship between China and the people of Sierra Leone. He also commended the Chinese government for maintaining its relationship with Sierra Leone and added that he was happy to receive the team.
Yang Jiechi is a high-ranking Chinese politician and diplomat who was the Director of the Office of Foreign Affairs Commission of the Central Committee of the Communist Party of China.
For More Enquiries:
State House Media and Communications Unit
+23276758764/+23288269282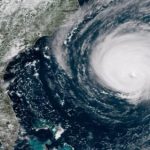 The US Hurricanne Center said that the powerful storm that had threaten south-eastern coast of The US has grown to category 4.
Hurricane Dorian has maximum sustained winds of nearly 145mph (225km/h). The Storm is expected to grow even stronger, its center potentially crossing the Bahamas before skirting Florida's east coast early next week. Reports show that a florida has declared a state of emergency and residence have been asked to stock enough food, water and medication which can last at least a week.
Tourist are said scrambling to leave the Bahamas before the international airport is closed.
Forecasters warn Dorian could be the region's worst storm since category five Hurricane Andrew killed 65 people and destroyed 63,000 homes in 1992.
By the middle of next week, forecasters expect Dorian to shift eastwards, putting the coasts of Georgia and South Carolina at risk.
"Dorian is anticipated to remain an extremely dangerous major hurricane while it moves near the north-western Bahamas and approaches the Florida peninsula into early next week," the NHC said.

The NHC warned that Dorian could cause "incredibly catastrophic damage".
Residents of Georgia and South Carolina have been told to keep an eye on the forecast as Dorian churns towards the US coast.
Dorian is expected to drop up to 12in (30cm) of rain on the coastal US, with some areas getting as much as 18in. Tides in the region are already at some of their highest levels of the year, owing to a naturally occurring event.