Entertainments
now browsing by tag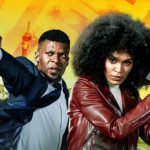 Netflix's first African original series, Queen Sono – about a spy from South Africa – has been released.
The streaming site's six-episode TV thriller stars South African Pearl Thusi as the eponymous secret agent.
Written and directed by Kagiso Lediga, an award-winning stand-up comedian in South Africa, Queen Sono is filmed in several locations across the continent.
Thusi is quoted as saying that it is empowering for Africans to tell their own stories.
"Controlling the narrative is really important because we're tired of seeing, particularly, just struggle stories," Entertainment Weekly quoted her as saying.
Several African languages are also used during the drama, which centres on Queen Sono trying to uncover the truth behind the death of her mother, who was a hero of South Africa's anti-apartheid struggle.
Other themes include corruption as well as much James Bond-style action and, like the fictional British spy, Queen Sono does not always play by the rules.
Reviews so far have been mixed, but most point to how refreshing it is to see a story that is set in modern-day Africa with a central character who is African.
Of all the performances, veteran actress South African Abigail Kubeka is widely praised for her humorous turn as Queen's grandmother.
Africa is most famous for its Nollywood film productions that come out of Nigeria – it is a multi-billion dollar enterprise.
Experts say what Netflix offers storytellers in Africa is an opportunity to produce better-quality dramas.
In 2018, Netflix acquired the rights to Nigerian feature film Lionheart, directed by Nollywood star Genevieve Nnaja.
It became Nigeria's first-ever Oscar submission for best international feature film, but it was disqualified as it was largely in English.
All six episodes of Queen Sono are now available for Netflix members, who must pay a monthly fee to stream content.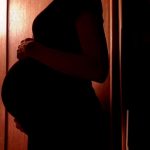 Claire Danes's pregnant belly was hidden with computer graphics in the second season of Homeland, Olivia Coleman hid hers in big sweaters during filming of The Night Manager. And when Gillian Anderson's bump could no longer be hidden on the X-files, "Scully" was abducted by aliens.
But not all actors are indulged by the production.
Those playing smaller parts in films and commercials often find they are forced to hide their pregnancies, not from the viewers but from people making the programmes themselves.
Some are successful, but many are mistreated by an industry marked by high staff turnover, an overabundance of competition and in some cases, a profound lack of respect.
Several women spoke to the BBC on the condition of anonymity. All say they lost jobs or auditions when it was found they were pregnant.
Either they were asked to disclose their pregnancy on a form before their audition, or they were asked in person during their interview.
Three who spoke to the BBC were not showing at the time their commercials would have been shot.
'I felt so weak'
Sarah (not her real name) describes herself as a jobbing actress. She mainly works on films and TV but commercials help her to pay the bills.
Early in her pregnancy, she had reservations about a commercial audition that her agent had scheduled. She decided to tell him her news and she expected the worst.
"But, he was brilliant," she says. He told her about her rights. How under the Equality Act, she was not required to disclose her pregnancy until 15 weeks before her due date.
"They are not allowed to discriminate against you," he promised.
The casting notice for the audition, often called a breakdown, said the ad might require some physical activity, but also mentioned a stunt double might be used for the more highly athletic moments.
Together, Sarah and her agent decided she should just go to the audition and see. "You always want to be ready and available for work," she says.
Her worry grew as she sat among the other actresses in the waiting area outside of the audition room.
Women coming out of the session were stressed and said the experience was physically taxing. Sarah was up next. Her name was called alongside another actress who was also auditioning for the same role. They went in as a pair to see the casting director.
The other woman was chosen first to read out the lines. Then the casting director turned to Sarah.
"You'll do the physical part. Are you fit?" she was asked. "I am fit, but I need to be safe," she said.
"Why?" said the casting director. "Because I am pregnant," said Sarah.
She says the casting director then became angry, saying: "Didn't you read the script? What did you think we were going to do today? I don't even understand why you have come. Don't you think it was a bad idea?"
Sarah says she felt humiliated, and froze.
"I said to the casting director I'm so sorry for wasting your time, and then I even said to the other actress – I'm so sorry didn't mean to waste your time either".
"Then the casting director said, 'Yes, I think it's best if you leave'."
Sarah left the casting and once on the street, she burst into tears. "It made me feel so unconfident about my pregnancy and my own physical ability. It made me feel so weak."
Her "confidence was knocked," she says, until she won a role on a television series, where the production was much friendlier and had no problem shooting her from the bump up.
Tim Gale, head of commercials at the actor's union, Equity, is well acquainted with standing up for his members on this issue.
"We used to get two to three calls a week but we get less than one a month now," says Mr Gale.
Sometimes, a form is provided in the waiting room which asks an actor to tick a box to say if they or their partner are expecting.
Actors of both sexes who sent the BBC copies of these forms, say that when they disclosed a pregnancy, jobs they had secured were either pulled or delayed.
A few said they spoke with the union and assumed the problem had been sorted after their particular situation was treated.
But Mr Gale says even in recent weeks, he has seen these forms pop up.
Actors' Equity along with the Casting Directors Association and the Institute of Practitioners in Advertising, have drafted an artist declaration form.
The form only asks an actor to disclose any reputational risk or any reason an actor might not be able to travel by plane. There is no mention of pregnancy.
The actor's union has lobbied production companies to use this new form, but there is such high staff turnover in production companies, the old forms keep popping up.
Sometimes the insurance companies that underwrite commercial productions demand such a form be used and Equity has had to fight this, too.
Pregnancy is not a disability under the Equality Act – and therefore insurance companies cannot demand the production company deny work to those expecting.
'A long road'
If an actress wins a role, an insurance company is allowed to ask after the health of an actress. Commercial productions only film for a day or two and an intense risk assessment is carried out to factor costs that might occur from a delay in shooting.
While it is not appropriate to ask at the job interview stage, once they are cast, the insurance company backing the production can ask, for example, if an actress is pregnant.
They can also raise their premiums if they find out a woman is pregnant, but extra costs have no impact on the law. The actress cannot be fired, as it would be discrimination.
However, experts say, the same insurance company could be liable if a director or producer misuses that information and the actress is fired.
"Things are much better than they were, even five years ago. But it has been a long road getting to this point," says Mr Gale.
The association which represents casting directors says it is not acceptable to ask actors if they are pregnant "before or at casting calls".
"If actors are pregnant, we would expect casting directors to support them, as well as those who may be breastfeeding or have childcare commitments," says Kate Evans the chair of the Casting Directors Association.
Know your rights
Many actors are unaware of their rights under the 2010 Equality Act. The Equality and Human Rights Commission – responsible for enforcing the act – says actors should not be asked any personal questions about relationships and family planning in interviews.
"Such attitudes are straight out of the dark ages and have no place in a modern working culture," says the Commission. "Everyone has the right to work and a working environment that allows them to achieve their full potential."
Katie Wood, a barrister for Maternity Action says sometimes the law is misinterpreted because employers think the Equality Act only covers full-time employees, but pregnancy rights extend to the self-employed as well.
"To ask someone about whether their partner was pregnant holds the potential for associative discrimination," she says.
English case law on actors is varied and in some results, actors have been categorised as "service providers". This means they work like a sole trader who might provide a service to a company, much like a plumber. But Ms Wood says even then, the Equality Act applies.
'Lonely experience'
One actress tells the BBC that she continued to work because she just "flat out refused" to mention her pregnancy. "I didn't tell my agent. I didn't tell anyone. I was afraid it would cost me work."
She was cast in a film and between the costume fitting and the movie shoot there were a couple of weeks.
"When I put on my costume I had definitely gained weight. They asked, 'what happened?' And I just threw up my hands and said, 'Oh, yeah. I wonder why'."
She did not know what her rights were and she felt it was just better to keep it a secret because actors are "so easily replaceable".
Having courage was hard, she says. "I had such bad sickness in the beginning, but couldn't tell anyone. I was also nervous because what if something went wrong?
"What should have been such a natural thing was a really lonely experience."
Another actress agrees: "As actors, we are not treated like people. It's like we just don't matter."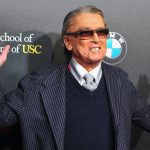 Robert Evans, whose charisma rivaled some of the actors who appeared in the hit films he produced, died Saturday, according to his publicist Monique Evans.
He was 89.
As a studio head, Evans helped resurrect Paramount Pictures in the 1960s and 1970s by bringing such projects as "Chinatown," "The Godfather" and "Rosemary's Baby" to the big screen.
Evans seemed to epitomize Hollywood excesses with his seven marriages, outspoken nature and freewheeling lifestyle that he documented in his 1994 memoir, "The Kid Stays in the Picture." (The book was developed into a 2002 documentary film.)
"There are three sides to every story: my side, your side, and the truth. And no one is lying," Evans once famously said. "Memories shared serve each one differently."
Born in New York City to a dentist and his wife, Evans was a child actor on radio and in the early years of television.
When stardom eluded him, Evans took a job promoting sales for Evan-Picone, a clothing company co-owned by his brother, Charles.
He was working that gig when actress Norma Shearer spotted the good-looking Evans at the Beverly Hills Hotel pool.
She successfully lobbied for Evans to portray her late husband, MGM producer Irving Thalberg, in "Man of a Thousand Faces," a 1957 film about Lon Chaney.
He also caught the eye of producer Darryl F. Zanuck, who cast the young actor as the matador Pedro Romero in "The Sun Also Rises," based on the classic Ernest Hemingway novel.
Evans wrote in his memoir that Hemingway and the cast's attempt to get him thrown off the picture led to the line he used to title his biography after producer Zanuck declared, "The kid stays in the picture."
A few unsatisfying and unsatisfactory supporting roles would end his acting career and Evans turned to producing.
In 1976,
he told The New York Times
that his time as an actor led to him being the butt of many jokes when he first went to work for Paramount in 1966.
"People said, 'That B‐actor is suddenly becoming an executive,'" Evens told the publication. "When I came into Paramount, they thought I'd last six months."
Instead, he went on to turn the studio around thanks to his deft hand at acquiring and producing hits.
One film he produced, "Love Story," starred Ali MacGraw, one of his seven wives.
Evans was also married to actress Sharon Hugueny, actress Camilla Sparv, former Miss America Phyllis George, former Versace model Leslie Ann Woodward, "Dynasty" actress Catherine Oxenberg and socialite Victoria White O'Gara.
But his greatest love may have been the movies.
He served as production chief at Paramount for eight years.
Evans told The New York Times he "was a bad executive" partially because he "would get very involved with just a few pictures, and I let a lot of other things pass."
"I was lucky, because at least the pictures that I got involved with ended up being successful. But I realized in the last couple of years that my interest was not in sitting down with agents or packagers all day and making deals," Evans said. "I wanted to be in the cutting room, working on the scoring; I wanted to be more fully involved with the making of the film."
He did just that as an independent producer, working on films including "Marathon Man," "Urban Cowboy" and "The Cotton Club."
That last film found Evans embroiled in a scandal due to the murder-for-hire killing of a theatrical producer who had been involved with "The Cotton Club" project, Roy Radin.
Evans' tumultuous life also included pleading guilty to cocaine possession in 1980, after his brother and another man were arrested in a scheme that involved buying $19,000 of cocaine from a federal narcotics agent posing as a dealer.
Evans also recalled with horror a 2013 fire that destroyed his projection room containing many of his precious Hollywood memories.
"I'd give the rest of the house to have it back," he said. "It's awful. Every director, writer, producer, young actor — I'd get together with them here five times a week to see movies. It was a very sad day. It's one of the worst things that's ever happened to me."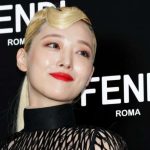 K-pop star Sulli, formerly of the band f(x), has been found dead at her home.
The 25-year-old singer and actress was found dead by her manager on Monday afternoon local time, police told CNN.
"So far, it seems she killed herself, but we will leave all possibilities open and investigate," a police official said.
Sulli's manager spoke to her on Sunday evening and went to check on her when he was unable to reach her on Monday.
The singer, whose real name is Choi Jin-ri, was found on the second floor of her house in Sujeong-gu, Seongnam, south of the capital city, Seoul.
Police said they found a note at the scene but have yet to analyze its content. Investigations are ongoing.
Sulli was a child actor before making her singing debut with the girl group f(x) in 2009.
She left the group in 2015 to concentrate on acting before returning to the music scene as a solo artist, releasing a single, "Goblin," in June 2019.
Sulli also appeared on a TV show in which K-pop stars talked about receiving negative online comments, Reuters reports.
Korean pop music — or K-pop — is one of the country's biggest exports in the past decade.
Many of its stars — known as idols — train for years, honing their singing, dancing and acting skills, while also learning other Asian languages, before they are even allowed to debut their first song.
Stars of the genre are subject to intense pressure, which has been linked to a mental health crisis in the industry.
K-pop megastar
Jonghyun
, whose real name was Kim Jong-hyun, ended his own life in Seoul in December 2017.
And singer and actress
Goo Hara
, formerly part of girl band Kara, apologized to fans after being found unconscious at home in May 2019.
The singer had posted the word "Goodbye," to her Instagram account, prompting a rush of comments from concerned fans.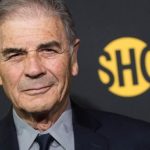 Actor Robert Forster, who was nominated for an Oscar for his role in Quentin Tarantino's Jackie Brown, has died in Los Angeles aged 78.
The actor, born in Rochester, New York state, died on Friday of brain cancer.
It happened on the same day that El Camino, a film in which he had a role and which is based on the TV series Breaking Bad was broadcast on Netflix.
Forster also appeared in the Breaking Bad TV series as well as David Lynch's Mulholland Drive and Twin Peaks.
Starring alongside Samuel L Jackson, Pam Grier and Robert De Niro, his performance was nominated for a best supporting actor Oscar.
The award eventually went to Robin Williams for his role in Good Will Hunting.
Forster is survived by his partner Denise Grayson. children Bobby, Elizabeth, Kate and Maeghen and four grandchildren.
Jackie Brown co-stars Samuel L Jackson and Pam Grier were among those to pay tribute.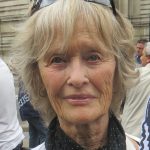 SUNDAY 20th October:  An evening at the SAVOY Cinema with live appearance of BAFTA-winner Virginia McKenna. 
Virginia Anne McKenna, is a British stage and screen actress, author and wildlife campaigner. She is best known for the films A Town Like Alice, Carve Her Name with Pride, Born Free, and Ring of Bright Water, as well as her work with The Born Free Foundation.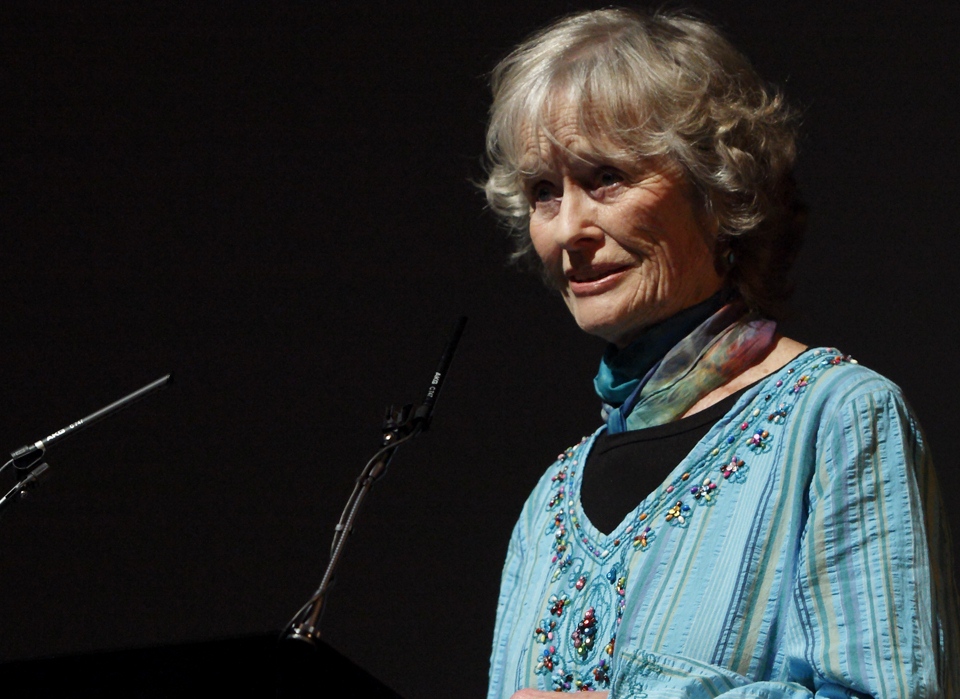 6.30-9pm – 'Born Free' screening +  Virginia will take questions after the film and will give a short presentation with her son  Will Travers about their work with the Born Free Foundation
'Born Free' –  the highly acclaimed, academy award-winning film tells the remarkable story of Joy and George Adamson (Virginia McKenna and Bill  Travers) who raised Elsa the Lioness, an orphaned lion cub, and released her into the wilderness of Kenya.
FREE EVENT – just turn up on the night or to guarantee a seat click here to reserve a place. There will be a collection for the Born Free Foundation at the end of the evening – no obligation. Be there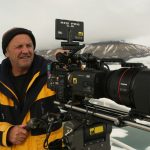 MONDAY 21st October
An evening at the SAVOY with BAFTA-winning 'Blue Planet', cameraman, Doug Alla
Douglas "Doug" Allan, FRSGS, is a Scottish wildlife cameraman and photographer best known for his work in polar regions and underwater. Allan is one of twin brothers born in Dunfermline in Scotland, the son of a photographer and photojournalist who ran his own photography shop in the town.

7-9pm 'Frozen Seas' – the final film of the festival celebrates the team behind David Attenborough with special guest, BAFTA-winning 'Blue Planet' Cameraman, Doug Allan taking your questions after the screening. Doug will also be selling and signing copies of his remarkable book 'Freeze Frame – a wildlife cameraman's adventure on ice'.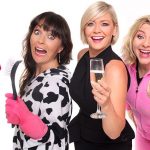 SATURDAY 19th October                                                                                                    Environmental Films Day at The Core at Corby Cube
2–5pm  – 'A Breath of Fresh Air' – 12 video shorts / workshops – features a message from David Attenborough, 'Tori the Eco Warrior', a re-recording of Joni Mitchell's 'Big Yellow Taxi' and live Q&A with the BAFTA nominated producer and director. 
FREE EVENT – just turn up or to guarantee a seat 
7.30–9.30                                                                                                                          More details and tickets for 'Wilderland' available from  www.thecorecorby.com – or call 01536 470470
COST £15/£13 Concessions.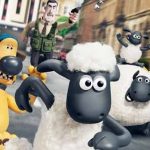 First day of the festival.
DAYTIME: SAVOY cinema – join 4 x Oscar-winners Aardman Animations – MORNING and AFTERNOON Sessions:
9.30am–12.15pm Premier Screening of 'Farmageddon'.
After both sessions join one of the Aardman animators to make your own 'Shaun' in modelling clay.
COST £3.50 to cover the cost of the Clay.
EVENING: In association with The Core at Corby Cube, HD Media are pleased to present an evening with mountaineer Simon Yates.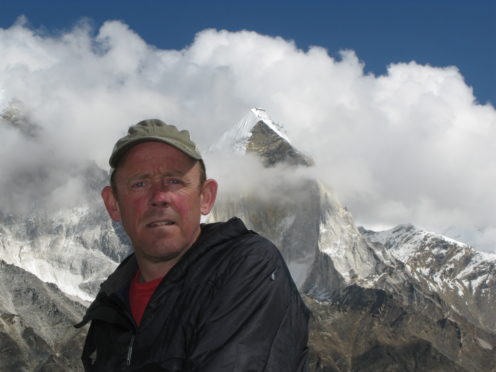 7-8pm 'My Mountain Life' an Illustrated talk.
8-9pm 'Beyond The Void' Documentary Film
More details and tickets for this event availble from  – or call 01536 470470
COST £15/£13 Concessions.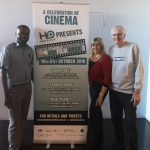 HD Presents HD Mediacic Big Film Week 3.
This is a celebration of Cinema. To be held on the Friday 18th October to Monday 21st October 2019. Its is going to be a 4 days film, focusing on environment of the United Kingdom. .
It is going to be a special event and the four days will involve film screening in two sessions, morning and evening.
CEO of Special Movie Awards (SMA) Award Mr. Wilfred U. Adams is an invited guest of the event and he will be in attendance.