Gambia news
now browsing by tag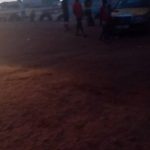 Few days before the Eid and few days after the Eid always difficult for for Gambians. especially those without a car. Many Taxi and Van drivers travel to the rural area or out of the country to celebrate with relatives and family members. therefore causing scarcity of vehicles.
The public who stay around the serekunda are left stranded until the return of the drivers. The drivers who are around take this opportunity to earn more than usual. the transport is increased from D8 to D10 or D15. For people traveling to Tanjai, Brikama Banjul etc pay D25, D25, D50 respectively.
"Town trip" becomes even more expensive. in the day one can spend D200 for public transport to and fro. Garages are normally close to empty and the town very quiet.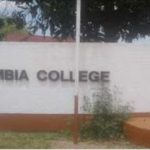 Students of Early Child Development (ECD) class at the School of Education at The Gambia College on Thursday, 8 August, 2019 protested in disapproval of a decision school administrator's made by increasing the tuition fee from D7,000 to D10,000 in an academic year.
This information came to light through the school's registrar at an orientation with new students. It was a decision made by college's administrative council.
Kebba Yusuf Suso an ECD Diploma 2 student told The Point that this decision came as a surprise. "We were informed of the school's decision by the college registrar recently during an orientation session they had with new students," he said.
"So this has really come as a surprise to us as students who are on their diploma levels with only few years to finish the college. We are not going to adhere until everything is clear to us because what we were told by the same registrar when we were coming to the college was different."
According to him, they were to pay D21, 000 for three years and not the contrary. "And what they said is that the decision is a directive, directive from where? That is what we wanted to know as students," he concluded.
Omar Njie, an ECD year 2 student said the decision of the college administration to increase the tuition fee from D7,000 to D10,000 dalasi for every academic year is really frustrating, pointing out that the financial background of most of the students at the college is very weak. He said that provisions for their daily college learning materials is even a problem for most students much more tuition increment.
"We really find it hard as students to even have enough furniture in our classroom and we are paying our tuition fees every year. So we are only paying our monies for nothing? He inquires.
Our efforts to hear from the school's administrators proved futile as no college senior administrator was present for comments.
Author: Yusupha Jobe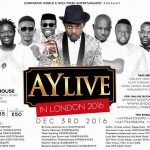 The CEO of Afrinity Production Mr. Wilfred U. Adams Confirmed that Afrinity will be amongst the top media houses that will be present.
Thanks to Nollypeek Entertainment UK, This Special Comedy show is taking place at the Lighthouse 264-274 Camberwell Road SES ODP.
Red carpet begins 5:30pm prompt event begins 7:00pm prompt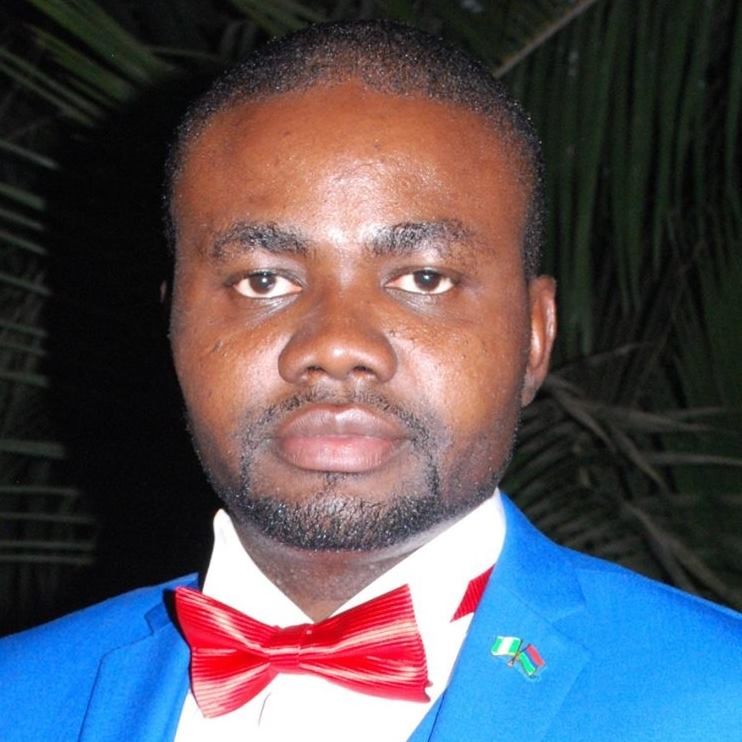 AY live in London on the 3rd December 2016
Coperate World and Nollypeek Entertainment presents Ayodeji Makun commonly known by his stage name AY a multi award winning Comedian live in London on the 3rd December 2016. Alongside AY, other credible comedians I Go Dye, Okey Bakassi, Klint the drunk, Gandoki, Elenu, Kenny Blaq, Emeka Smith, WhaleMouth and DJ Osa Jati will be there live.For more enquiries call +447846226095, +447813455579, +447794288054, +447956899552 or for Online bookings visit www.ticketsweb.co.uk, www.shoobs.com, www.nollypeekevents.com
Afrinity Productions is a specialist one stop shop interactive media, event and content management. We have mastered the art of creating fantastic formats and turning them into exciting experiences on media touch points like Television, Radio, Mobile, Internet and Print, we have radio and TV shows running weekly in The Gambia www.afrinitypro.com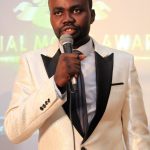 Special Movie Awards 2016 was successfully held at Coco Ocean Resort and Spa on the 30th of September 2016. The Event was graced by Government Heads and Delegates members of the diplomatic corp.
Traditional Rulers and Religious Bodies inclusively the Nominees, Film Makers and people from different respective Entertainment Arena and our Special Guest of Honour Collins Archie Pearce from UK, Desmond Finney from Sierra Leone, Kensteve Anuka form Nigeria, Chibuzor and Awal form South Africa. Out of 45 Nominees, 15 emerged the winners who received crystal glass trophies. Certificates were issued to Cooperate Organizations, the members of the committee for SMA 216 and Film makers who submitted their Films for the awards. The biggest Award f the Night, Grand Patron went to Mr. President His Excellency Sheikh Prof. Alh. Dr. Yayha A.J.J Jammeh Babli Mansa for his unrelenting efforts and Inestimable contributions to the growth of The Gambia Film Industry received on his behalf by The Honourable Minister of Culture and Tourism, Hon. Benjamin Roberts.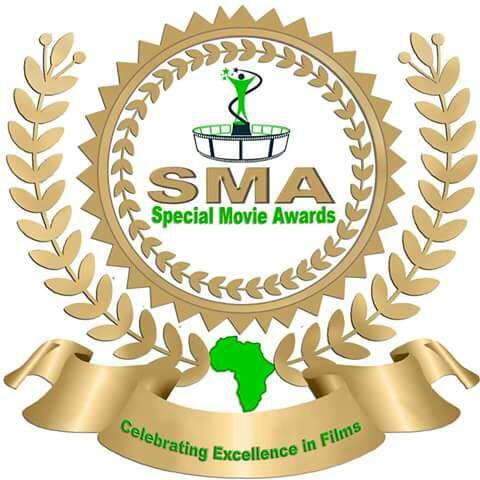 Below are the winners of the Special Movie Awards (SMA) 2016 Maiden Edition.
CATEGORY
WINNER
BEST DOCUMENTARY
KANKURANG
BEST FEATURE FILM
FATOU
BEST SHORT FILM
DHAAW
BEST INDIGENOUS FILM
KAN LA SI
BEST LEADING MALE ACTOR
SHEIKH OMAR SAWANEH
BEST EADING FEMALE ACTRESS
AYODELE IYKE IBEH
BEST SUPPROTING MALE ACTOR
MILTON KAMANDA
BEST SUPPORTING FEMALE ACTRESS
ROHEY KAMARA
BEST DIRECTOR
MAM DEMBA CEESAY
BEST SOUND
OGA JAY
BEST VISUAL EFFECTS
YUSUF SILLAH
BEST EDITOR
MAMUD JALLOH
BEST PICTURE
KORKAH BAH
BEST HAIR/MAKE-UP ARTIST
ANDREA AKYEA
BEST COSTUMIER
GODGIFT FILMS
HONORARY AWARDS
SMA 2016 FOREIGN ACTOR
DESMOND FINNEY
SMA 2016 DIRECTOR
KENSTEVE ANUKA
SMA 2016 PRODUCER
COLLINS ARCHIE PEARCE
SMA 2016 TELEVISON STATION
GRTS
SMA 2016 RADIO STATION
WEST COAST RADIO
SMA 2016 PRINT MEDIA
THE POINT NEWSPAPER
SMA 2016 PARTNER OF THE YEAR
COCO OCEAN
SMA 2016 Organisation of the year
Africel
SMA 2016 Individual/Best CSR of the year
Gamcel
VOTE OF THANKS
On behalf of Afrinity Productions and the Special Movie Award Committee, I am most grateful to Almighty God for making this day a reality. Special Thanks to his Excellency The President of The Republic of The Gambia Sheikh Prof. Alh. Dr. Yayha A.J.J Jammeh Babli Mansa, Minster Benjamin Robert, Mr. Baba M. Ceesay, Government Heads and Delegates members of the diplomatic corp., Traditional Rulers and Religious Bodies.
Thank You for gracing the special Movie Award 2016 edition and making it a successful event. We appreciate your various contributions and promise to uphold the objectives of the award in subsequent editions.
We shall continue to celebrate excellence in Gambian Films ad Film Makers. This maiden edition is a success story because of the numerous efforts put together by film makers, individuals, Cooperate organizations and interest groups.
Special thanks goes to National Centre for Arts and Culture, Gambia Union of Theatre, Film Producers Association of the Gambia, Screen Actors Guild of The Gambia and all other film related organizations.
Appreciation goes to Gambia Radio and Television Services (GRTS), Print Media Houses and Radio Stations for their immense publicity drive. Finally, I appreciate my wife and family for the support and SMA Committee for their immense contributions and selfless efforts put together to make this a dream come true. Bravo!!!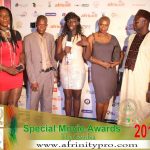 The Special Movie Awards (SMA-2016) has been successfully come to pass as we awaits the coming edition here are the faces being the wonderful results and their profiles.
Charmaine – works at west coast radio. Also the official trainer for the Miss July 22 beauty pageant for over 6years. Also was a judge in the most interesting reality tv show for two seasons, the face of Africell." Member of the organizing committee and trainer of the Miss Sierra Leone in The Gambia. She has trained models and young girls that have won beauty pageants and modeling competitions here in The Gambia and abroad. She has sat as a judge for many beauty pageants and talent competition. She is well known for her constructive critical eye and fairness. Charmaine just finished early this year a movie "The mysterious wedding planner" a princess shingles production where she played a supporting role along side John Dumelo , etc.. Has also featured in a very soap opera "living in love" that was produced by the family planning of The Gambia.
A BACKGROUND ON TELVISION PRODUCTION
1984. In house training on Still Camera/ Video camera operation and sound recording at the Film Production Unit.
1986. Training on Television programming and production organized by Worldview International.
1990. Training on General Television Production Techniques at the International Institute for Journalism Berlin. (Camera Operation, Lighting and Sound.)
1994. Training on General Television Programme Production Techniques in Dakar organized by Duche Welle.
The Film Unit under the Ministry of Information we produce Educational Films on Agriculture and Health, and covering of State Functions.
Whilst at the Film Production Unit I had the chance to work with some International Film Crews that visited the Gambia.
With the advent of Television in The Gambia Staff of the then Film Production Unit are moved to be the pioneers.
1996. Training on Camera Operation, Directing and Drama Production Techniques at the National Film and Television Institute (NAFTI) Ghana.
1997/1998. In house training on Television Camera Operation and Directing organized by German TV. (DW)
1998 -2000. Directing 8pm National News in English on Gambia Television on Sundays.
2007. Training on General Television Programme Production Techniques. i.e. Camera Operation, Sound Recording, Editing, Directing and Script Writing at the National Film and Television School Beaconsfield Studio United Kingdom.
I have been twice invited by National Centre for Arts and Culture (NCAC) as Commission Member to select two Films for The Gambia's participation in CLAP IVOIRE.
Essa Jallow's media career stretched as far back as 1992 when he was appointed as a radio announcer at the then radio Gambia. He was one of the main English news anchors and a reporter. Essa was transfered to the newly established TV in 1996 which is now refered to as GRTS. At GRTS, Essa continued as a news anchor and pioneered the sports department. He is one of the first editors to have moved from linear to non linear video editing following a training course on AVID at Pinewood Studios in London. He was behind the majority of music videos produced at GRTS in its early days.
Apart from the numerous certificates, Essa obtained a Foundation Degree in broadcast TV production from the University of Salford in England and a BA (Hons) in Interactive Media from Liverpool John Moores University.
In his career Essa has participated in high profile productions in the Gambia and abroad. One such high profile assignment was the London 2012 Olympics where he was a camera assistant and a utility.
Essa specialises in documentary films and multi camera production. He is also an accomplished Editor, voice over artist with experience in script writing.
ACHIEVEMENTS, CERTIFICATES , AWARDS AND RECOGNITIONS
With over 30 years in sales and marketing, in the entertainment and work industry, I have decided to put together some of my achievements, awards and certificates acquired during these years. Presently, I am the CEO /Founder of the Afri Care Group (TAG) in The Gambia, with intentions, working with perfection, in the entertainment, hospitality and Real estate industry.
Being a former print and advertising model , I have also worked with models , from aboard and mostly in the USA , with over 2000 talents in our data system, and 45 contracted talents , 2major print models for Redkin Purology and Johnsons hair products .
Below please find summary of achievements and certs .
EDUCATION
• CERTIFIED DEGREE – ARTS
• CERTIFIED – FIRSTV CLASS IN BUSINESS ANALYST (MARKETING AND SALES ) SPAIN / USA
• CERTIFIED – FIRST CLASS IN WORD PROCESSING AND TYPING
• CERTIFIED –FIRST CLASS BLUE COLLARED CERTIFIED FOR FORD-USA
• CERTIFIED IATAAGENT –USA
• CERTIFIED COSMETOLOGIST-USA
PROFESSIONAL EXPERIENCE
THE AFRICARE GROUP LTD
CEO/ DIRECTOR 2013- PRESEN
• SPECIALIZING IN ADVERTISING AND MARKETING
• PUBLIC AND PRESS RELATIONS
• CLIENT MANAGEMENT SERVICES
• HOSPITALITY
ENTERTAINMENT
• EVENT MANAGEMENT AND PLANNING ( PRODUCT LAUNCH , AWARDS CEREMONIES, CLIENT ENTERTAINMENT
• CONFERENCES , SEMINARS , COPORATE BRANDING AND WORKSHOPS
• PUBLIC AND MEDIA RELATIONS
• ENTERTAINMENT /PRODUCTION &FILM (FILM PREMIERING , ADVERT DIRECTING & PROMOTIONS , LIVE ACT PRESENTATIONS ,SPECIFIC CONSULTATIONS )
ACTREM (AFRICARE AND TEELAY REAL ESTATE PROPERTY MANAGEMENT)
• PROPERTY RENTAL AND PROPERTY SALES (SINGLE FAMILY, APARTMENTS AND OR LAND.
• PROPERTY MANAGEMENT
CHICAGO TOP MODELS INC.
CEO/ DIRECTOR 2007-2013
• OVERSEE STAFF AND MANAGEMENT OF OFFICE COMMUNICATION.
• TRAINING OF HEAD STAFF ON ALL DEPARTMENT.
• MANAGE HUMAN RESOURCES AGENCY.
• MANAGE COMPANY DATABASE (2000+TALENTS )
• TRAINING AND RECRUITING STAFF AND TALENTS /MODELS.
• MANAGED FINANCIAL AND PHYSICAL RESOURCES.
• OVERSEE AND RECRUIT NEW ACCOUNTS WITH CASTING DIECTORS, ADVERTISING AND FILM COMPANIES.
• DEVELOPING , DIRECTING AND INTERNAL PAYOFFS FOR COMPANY ADS
AMERICAN HOME FRONT MORTGAGE
LOAN SOLICITOR, PARTNER AND PROCESSOR 2007-2008
• ASSIST THE LOAN OFFICERS REGARDING MORTGAGE AND FOLLOW-UPS WITH CLIENTS.
• COLLECTALL DOCUMENTS AND DATA FOR CLOSING LOAN.
• PROCESS RESIDENTIAL MORTGAGE LOAN APPLICATIONS AND CLOSING LOAN.
• PROCESS EXTERNAL AND INTERNAL PAYOFFS FOR OLD MORTGAGES AND LINES OF CREDIT.
PREMIER MORTGAGE FUNDING
LOAN PROCESSOR 2005-2007
• HANDLED TASK REVIEWING RESIDENTIAL FILES
• VERIFIER , COMPLIER AND UPDATING MORTGAGES CLAUSE ON HOMEOWNERSFILES
• VERIFIER , COMPLIER AND UPDATING MORTGAGES CLAUSE ON HOMEOWNERS INSURANCE POLICIES
SOCK-TECH INTERNATIONAL
MANAGER 2003-2005
• DESIGNED OPERATIONS AND STANDARDS OF THE ORGANIZATION AND ASSESS STAFF OPERATIONS
• SUPERVISED THE STAFF AND MANAGE OFFICE COMMUNICATION
• STAFF RECRUITMENT, TRAINING AND PLACEMENT.
SUTTON FORD 2002-2003
SENIOR SALES REPRESENTATIVES-(BLUE COLLARED CERTIFIED)
• RESPONSIBLE FOR GATHERING INFORMATION , INSPECTING , COMPARING AND CONTRASTING COMPETITIVE MODELS AND DEMONSTRATED OPERATIONS
• BUILT RAPPORT WITH QUALIFYING BUYERS UNDERSTANDING INTEREST AND REQUIRMENTS TO VARIOUS MODELS.
• DEVELOPED AND MAINTAINED RELATIONSHIPS WITH NEW AS WELL AS EXISTING CUSTOMERS.
• NEGOTIATED PRICE AND COMPLETED AND CLOSE SALES OR PURCHASE CONTRACTS AT A95% PERCENTILE.
• BLUE COLLARED CERTIFIED IN 3MONTHS (ONLY FEMALE WITH 24 MALES)
BUSINESS OWNER 2001-2006
• AFRICAN HERITAGE HAIR BRAIDING AND SPA-ILLINOIS
BUSINESS OWNER 1999-2001
MULTICULTURAL HAIR BRAIDING – BATIMORE MARYLAND AND EASTON, MARYLAND
TENERIFE, SPAIN-1993-2000
BUSINESS OWNER (3 LOCATIONS)
• LORO PARQUE- BAZAAR AFRICANA (INAUGURATEDBY FORMER PRESIDENT OF STATE , ALHAJI SIR DAWDA JAWARA )
• BAZAR TIPICO CANARIAS – HOTEL PLAYA CANARIAS ( ALL WINES , CIGARS , SALSA ,EVERYTHING TYPICAL OF THE SEVEN ISLANDS)
• BOUTIQUES HOTEL PLAYA CANARIAS- (ELEGANT BOUTIQUES FOR THE FOUR STAR HOTEL).
• MODELS AND ORGANIZE FASHION SHOWS FOR BOUTIQUES
GAMBIA 1994-1998
• BANKO INDUSTRIES –COMPANY DIRECTOR AND SHAREHOLDER
• LUIS DIAZ DE LUSADA- COMPANY DIRECTOR AND SECRETARY
BERLIN 1990-1993
• MODELING FOR BOUTIQUES
• MAKE UP MODEL FOR ELIZABETH ARDEN AT KDV
GAMBIA 1984-1991
• FASHION MODEL FOR THE TOURIST BOUTIQUES AND DESIGNERS IN THE GAMBIA
• BUSINESS –EXPORTATION OF PINEAPPLES (FROM CONAKRY , SUPPLIED ALL HOTELS IN THE KOMBO AREA)
• BUSINESS PARTNER – SENEGAMBIA BOUTIQUE
• HOSTESS- NOVOTEL ALA CARTE RESTAURANT
AWADS AND CERTIFICATIONS
1986- CERTIFIED – CHARCOAL PENCIL DRAWING
1986 – CERTIFIED – (DEGREE)
1989 – CERTIFICATE OF PARTICIPATION (PORTUGUESE TOWN GROUP, NATIONAL FASHION SHOW AND CONTEST) – SIGNATURES- MAJOR JAMES F.P. GOMEZ, COUNCILLOR EMMANUEL WILLIAMS, ALHAJI O.B.CONATEH, MRG.
1991- AWARD AND CERTIFICATE –DESIGNER OF THE YEAR – SIGNATURES – HON. ALHAJI JAMES GAYE. MINISTER OF TOURISM AND HON. MEMBER JATTA, MINISTER OF TRADE AND EMPLOYMENT
1993-CERTIFIED FIRST CLASS PITMAN EXAMINATION INSTITUTE – MICROSOFT WORD PROCESSING AND TYPE WRITING
1996- CERTIFIED BUSINESS ANALYST – AYUNTAMIENTO DE TRABAJO –TENERIFE SPAIN
2001-CERTIFIED – FORD DEALER (BLUE COLLARED) USA
2003- RECOGNITION –KANKAKEE NEWS PAPER – FASHIONISTA OF THE YEAR-USA
2004- RECOGNITION –NEWS PAPER – CULTURAL BACKGROUND AND TRENDS –USA
2006- CERTIFIED COSMETOLOGIST -KANKAKEE COMMUNITY COLLEGE –USA
2006-2007- BUSINESS AGENT CERTIFICATION FOR AGENCY (TRAINING ON SALES AND MARKETING COURSE) CHICAGO BUSINESS CENTER
2008- CERTIFIED – GLOBAL TRAVEL INTERNATIONAL IATA AGENT
2008- AWARDED – BEST SUPPORTING AND COLLABORATION FOR TODAYS YOUTH –NAVY PIER CHICAGO – IDES ILLINOIS -USA
.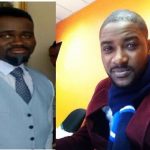 The much awaited event of the year, the Special Movies Award is just a week away happening live at Coco Ocean Resort & Spa, Senegambia, The Gambia on 30th September, 2016. And guess what! More Big-Screen Stars have confirmed their attendance.
Awal Abdulfatai Rahmat is a dynamic, proactive and spontaneously creative young man who in his early 30's has worthwhile experience in TV content management, media business development and media marketing communications with prowess in creating bespoke entertaining, exciting and engaging TV and radio contents.
Read: All Your Favorite Big-Screen Stars At The Special Movies Award (SMA) 2016 (Photos)
He gained his experience in media business by working with Digital Interactive Media Limited; producers of The Next Movie Star, Supermom Reality TV show, Excite on TV, Dormitory 8, Mama Bomboy and many other brands. He has worked in various capacities in the media shop as Head of Programmes, Head, Operations and Projects, Group Head, Business Development, Producer, Associate Producer, and also Project Executive in his early days in Media business. He has also represented the company in top executive meetings, media briefings, award events and forums.
Awal has worked with renowned corporate clients and companies like Procter and Gamble (P&G), MTN Nigeria, Coca Cola Nigeria, Dufill Foods, Promasidor, Reckitt Benckiser, Glo, Airtel, Etisalat and many more. He has also worked with media agencies like Media Reach OMD, Media Perspectives, MediaShare, Mediacomm, StarcomMedia and more.
He pioneered creative ideas and initiatives like "The African Child and St. Valentine" Project 2009; a unique idea to touch the lives of African youths about the true perception of the Valentine's Day. He also initiated "Touch A Life, Africa" a non-governmental movement in conjunction with House of Rahmah to give the helpless and less privilege the right to proper health and education by enrolling less privilege children to nursery schools, vocational classes and providing supports for them against malaria and typhoid fever.
"when it comes to dreams, one may falter but the ONLY way to fail is for one to abandon them"
Read: Special Movie Awards (SMA) 2016: Date And Venue Confirmed
He moved to South Africa in December 2013 to join, then Planet Radio TV (Planet TV) channel 328 on Dstv as Producer and Sponsorship Executive. A year later, he registered his company McAwal Concerns Productions in South Africa, an arm of McAwal Concerns Ventures Nigeria. The Company has been making films and producing TV contents for some African TV stations to mention: StarSat South Africa, AzamTV Tanzania, eTV South Africa, SwaziTV Swaziland, ZukuTV Kenya, and many more. They are the producers of BoomBox, Glamazons, Excite Zambezi, Ladies First (Femme Diaries), The Commune Drama Series, Studio1205, FreshOut, The Chronicles TV Series, and Descent; the movie.
Awal is vast in all sects of TV content Production and Management, creating entertaining programmes on various media platforms that will engage viewers to an experience. He has the prowess to simplified Production; Less production funds but best quality with world class standard, to produce Premium, exclusive, entertaining and engaging TV formats and contents with panache, World Class Station Identity and brand representation, create marketing communications ideas and formats for advertisers' brand building communications, converge traditional and new media in production and TV projects, initiate and implement 360 degrees approach to TV content development, deployment and management and create exportable African Contents that will easily find the right markets within and beyond borders and many more.
He has bagged; B.A Hons English & Literature; University of Lagos 2006, Oracle Database Administration on Solaris OS NIIT, Lagos 2009/2010, Certificate of Participation 2012; Creative Tai-Chi [Art, Copy, Inspiration, Presentation & Strategy], Project Management & Business Analyses Certificate; ESI International UK 2013.
Awal Abdulfatai Rahmat
MD/CEO, McAwal Concerns Productions Ltd
With over 10years experience in TV and film production, Chibuzor's extensive and comprehensive hands-on production as well as content management had made him grow within the two giant production industries in Africa; Nigeria and South Africa.
After completing his certificate degree in Audio-Visual Communications at JB Casting Institute, he went further to study The Arts of TV & Digital Production, Advertising at AAA School of Advertising.
Read: Special Movie Awards (SMA) Releases Press Statement, Unleashes Lists Of Award Nominees (Photos)
Raised in a previously disadvantaged township in Nigeria, Chibuzor Nwankwo has a great appreciation for cultural diversity and struggle stories that Africa and the world has to offer. This breathes colour, life and true meaning into the creative briefs that he conceptualizes and stories he wishes to tell the rest of the world.
As the pioneer and principal of AQ Entertainment which is a registered film Production Company in South Africa, he has driven a pan African project entitled "Descent" which features Nollywood legend; Zack Orji and South Africa superstar Matt Stern. Under same umbrella, he has financed other pan African projects such as "The Chronicles" amongst others.
Chibuzor who happens to feature in some of this production has been able to breathe life into exciting TV projects across Africa. He is passionate and well equipped with the right mind to identifying African talent and promoting her culture and tradition.
Time: Red carpet begins 7.00pm
Venue: Coco Ocean Resort & Spa, Senegambia, The Gambia
For more enquiries please call +220 7007210 7294702 3702422 9218375 7541114 SMA celebrating excellence in films taking the Gambia films to the next level….
Be there and have fun!!!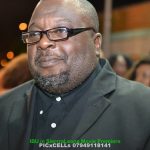 Desmond Finney is a veteran multi – talented Sierraleone movie star. A graduate from Fourah Bay College, Sierra Leone, Desmond Finney has been in the field of acting directing and producing spanning a period of 20 years.
He has appeared in over Forty African movies and was nominated Best Newcomer for the African Movie Awards 'Zafaa' in the United Kingdom ,Best supporting Actor by the Giama awards in Houston Texas and won Best Actor AWOL Sierra Leone .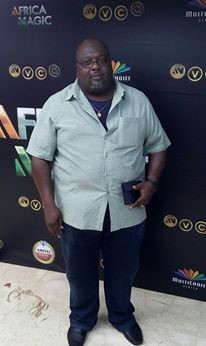 He was also nominated as best actor for the 'Ansev Movie Awards' in Sierra Leone and his movie 'Diamond Wahala' has won two awards as best comedy at the Sierra Leone International Film Festival and the Ansev Movie Awards.
He has worked alongside industry greats like Desmond Elliot, Ramsey Noah, Rita Dominic, John Okafor( Mr Ibu),Mike Ezerounye, Morris K. Essay, Jimmy B ,Fatima Jabbi and many more shooting in Nigeria, Ghana, Sierra Leone and The Gambia.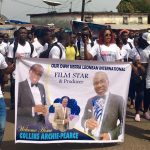 Collins Archie-Pearce a multi-award winning movie producer, actor, the founder / CEO of Archie-Pearce Production Ltd; was born in Freetown Sierra Leone, West Africa in the mid-sixties.
He was the first of three children and had spent the first 25 years of his life in Sierra Leone where he attended the Albert Academy and Fourah Bay College studying Economics.
He preceded to United Kingdom in 1991 and got married years after and blessed with three children and one grandchild.
He furthered his education at Croydon College where he studied Business Management and graduated in March 2008.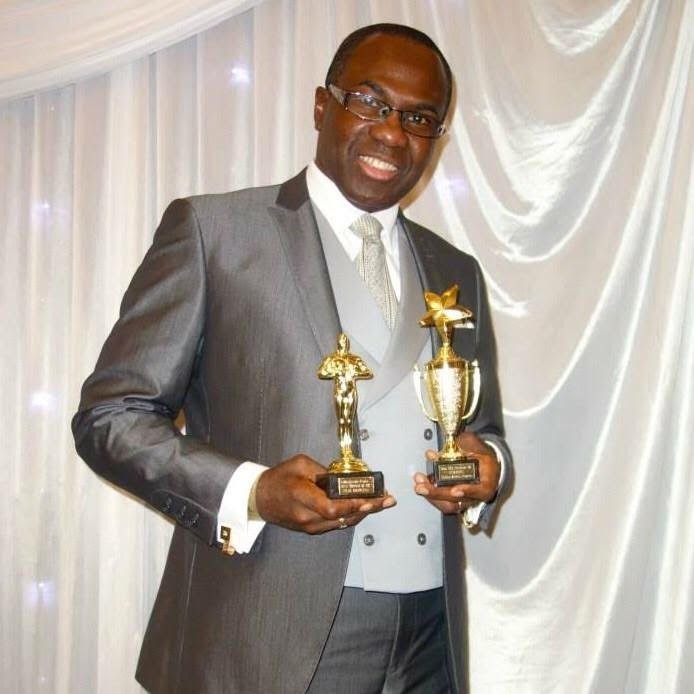 Presently Collins Archie-Pearce is also a Senior Manager at London Underground Ltd with twenty years of managerial experience heading the managers on the Bakerloo line.
Collins started his career as an actor in the late 70s during his secondary school days in Sierra Leone. And thereafter went to British Film Institute (BFI) to develop his acting & directing skills.
To his credit he has proudly produced several popular African films including: 'Ibu in Sierra Leone', 'Devil in Freetown', 'I Can't get you off my mind', 'Flight 442'
The British Expert and has himself featured in several Nollywood/ African Movies both here in the UK and abroad, including: Rubicon', Amina', Shameful Deceit', Battered',Ibu in Sierra Leone'
London na wa', 'The Soul', 'Otega and his Enemies','The King Maker', 'Complicated', 'Broken' Cross, 'I can't get you out of my mind', National Virus',The Devil in Freetown',
Love counts', 'Enchained', 'Oxford Gardens' The British Expert, Santana City, The Village Girl, Gilo and Sheena, etc.
He has also featured on national television in the UK for the past nine years, playing the role of a business tycoon in a TV drama/series titled 'Everyday life' (which was showing on four Sky Television channels in the UK).
Collins has also built a great portfolio managing the successful careers of top Nollywood actors including: Patience Ozorkwo, Desmond Elliott, Van Vicker, Mike Ezuroenye, Osita Iheme (Pawpaw), John Okafor (Mr Ibu), Kenneth Okonkwo, Chinere Wilfred, Alex Ekubo, Okey Bakasi, Lanre Balagun, Anthony Monjero, Victoria Inyama, Atto Erick, Joannes Maier, Ifunaya Igwe, Adaeze Ngozi, Chinwe Owoh, Bob Manuel, Charles Awurum and many more, as well as managing non-Nollywood actors including: Kao Denero, Desmond Finney, Martha Sesay, Christiana Kamara, Tyron Da Prince, Heaven Jay, LXG etc.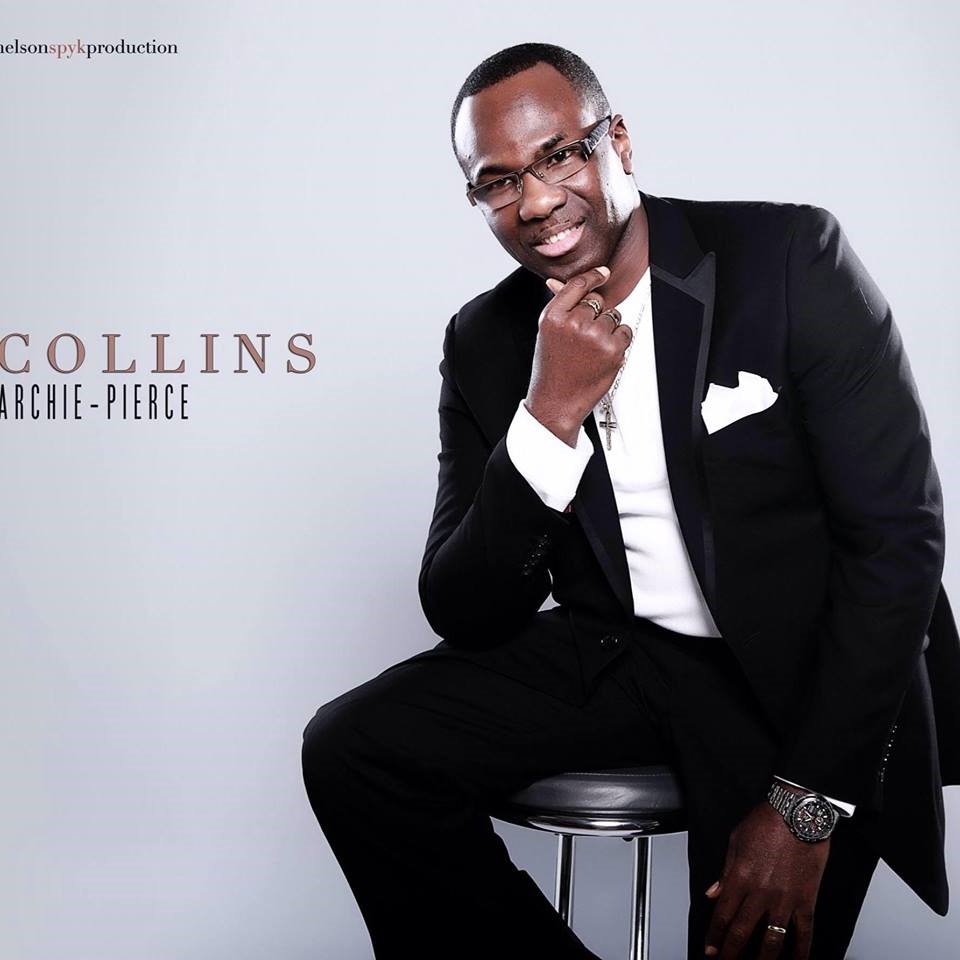 His achievements and recognition's include:
1. Unsung Heroes Award 2013 by Calabash Magazine
2. Recognition Award for contribution to the African Film Industry in the UK 2013 by ZAFAA
3. Most impactful member 2011 by the Redeem Christian Church of God,Woolwich
4. Best Movie Premiere "Ibu in Sierra Leone" 2013 by Sierra Leone Excellence Awards;
5. Best Sierra Leone Film Producer 2014 by the Universal Achievement Awards;
6. Outstanding Contribution to Cinema by United Artist
7. Best Supporting Actor 2014 by AWOL.
8. Best Film Producer (UK) 2015 by Malisha Da Queen Foundation
9. Outstanding Support in the Film Industry by Malisha Da Queen Foundation.
10. Best Community Supporter by Malisha Da Queen Foundation.
11. Best Supporting Actor 2015 by BEFFTA Award.
12. Crowned, Diaspora Movie Ambassador by Diaspora Focus organisation, Sierra Leone.
Collins Archie-Pearce has a massive fan and a proven track record of doing things "bigger and better" each time. Few months ago, he was in Sierra Leone, Freetown to shoot blockbuster film titled The British Expert.
He was received with a rosy welcome by hundreds of entertainers right from Lungi International Airport; the fans printed hundreds of T-shirts with his picture in the front and a welcome note at the back and they also hired buses to rally the streets of Freetown with the Sierra Leonean icon and legend who has lifted the name of his country and put it on the world map in terms of film production and promotion.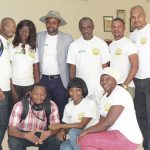 SPECIAL MOVIE AWARDS PRESS RELEASE 2016
VENUE: JOINT OFFICERS MESS
DATE: 8th August 2016
TIME: 12:00PM
We are pleased to inform you of the successful completion of screening of the SMA 2016 Film Entries, 37 films were submitted by 24 film production houses and after a weeklong screening by an independent Jury. Based on the films submitted the Jury came up with three nominees in each of the 15 Categories. The Production Houses, Categories and Nominees are as follows:
| | |
| --- | --- |
| NO. | PRODUCTION HOUSE |
| 1 | Hopeful Youths Advocacy Foundation |
| 2 | Zaidi Entertainment Production |
| 3 | Maya's Production |
| 4 | Hero Stars Movie Production |
| 5 | Climax Entertainment Production |
| 6 | Vine Yards Movies |
| 7 | Smiling Coast Movie Production |
| 8 | Atlantic Stars Production |
| 9 | A.J International |
| 10 | Runway Enter10ment |
| 11 | Trustars Production |
| 12 | Mount of Olives Film |
| 13 | GodGift Film Production |
| 14 | WAX Media |
| 15 | Jarama Production |
| 16 | Sonko Jileng Films |
| 17 | Tedungal Multimedia |
| 18 | Sanxaanu Kaggoro Film Kaffo |
| 19 | Don Entertainment |
| 20 | AINTAC Movies |
| 21 | Folonko Drama Group |
| 22 | Black Smith Media |
| 23 | Cinatrix Media |
| 24 | State of Films Production |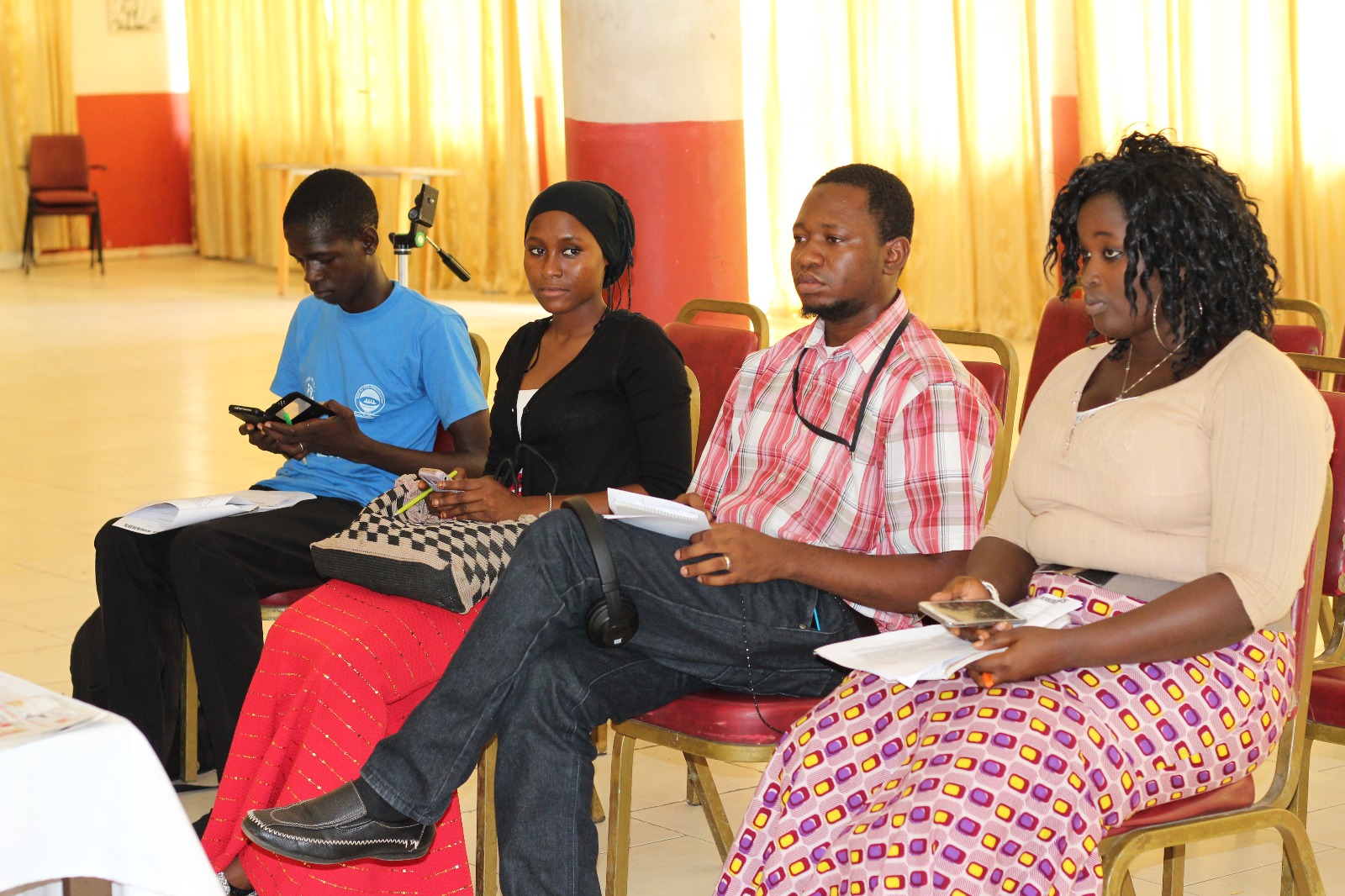 PERFORMING ARTS  CATEGORY
·         Best Leading Male Actor
·         Best Leading Female Actress
·         Best Supporting Male Actor
·         Best Supporting Female Actress
PRODUCTION CATEGORY
·         Best Hair/Makeup Artist
·         Best Customier
·         Best Sound
·         Best Editor
·         Best Visual Effects
·         Best Picture
·         Best Documentary
·         Best Indigenous Film
·         Best Short Film
·         Best Feature Film
·         Best Director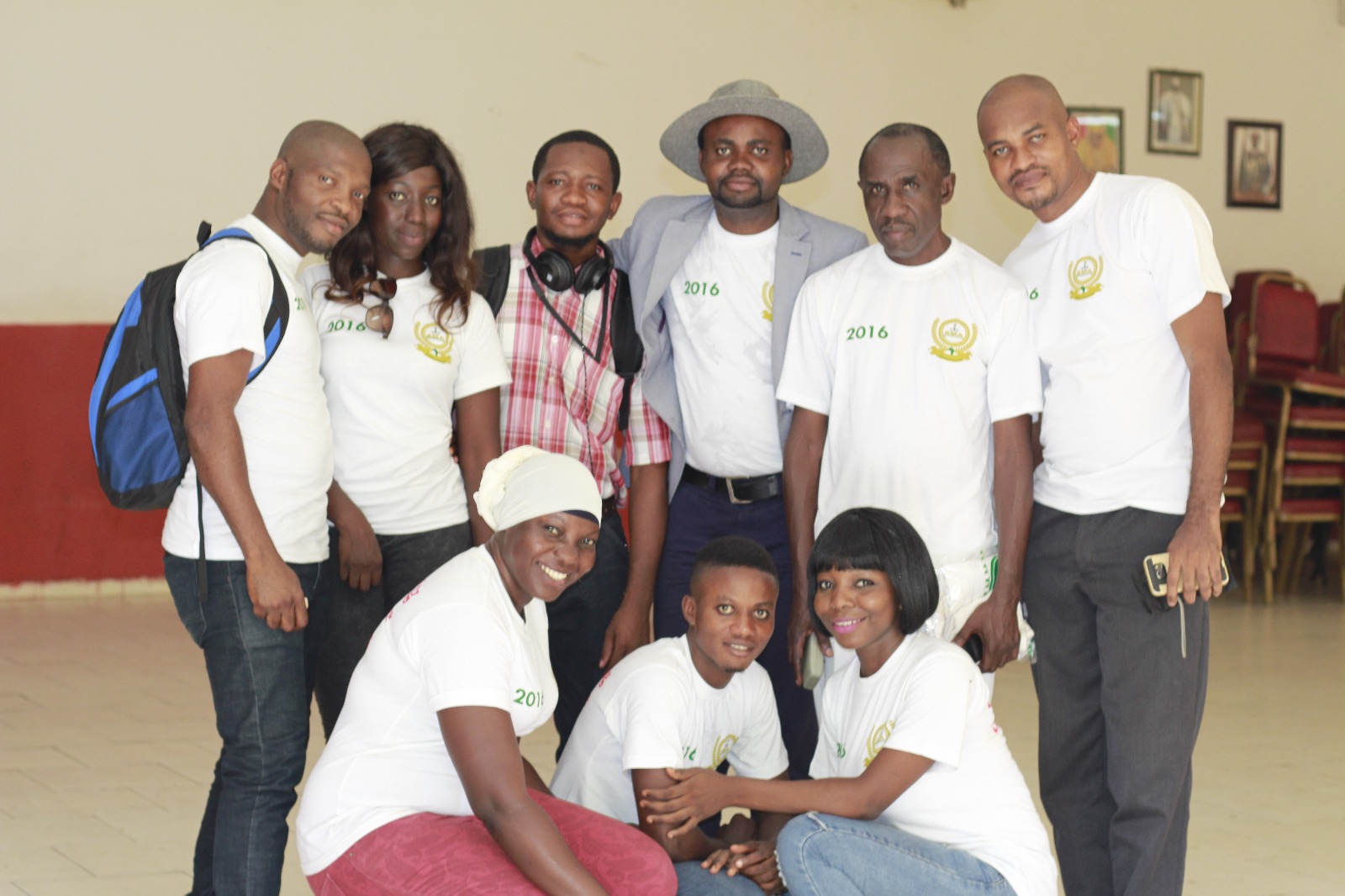 FILM CATEGORY
No.
CATEGORY
NOMINEES
1
Best Documentary
Ø  Kankurang

Ø  Kanyeleng

Ø  Craft Market

2
Best Short Film
Ø  Lord Rahl

Ø  Dhaaw

Ø  Adamu the Virus

3
Best Indigenous Film
Ø  Kan La Si

Ø  Family Matters

Ø  Joulo Kajoleh

4
Feature Film
Ø  Return to Grace

Ø  Fatou

Ø  The King and The Prince

PERFORMING ARTS CATEGORY
 
 
NOMINEES
FILM
5
Best Leading Male Actor
Ø  Bankole Browne

Ø  Tony Ozue

Ø  Sheikh Omar Sawaneh

ü  Behind the sin

ü  Return to Grace

ü  The King and The Prince

6
Best Leading Female Actress
Ø  Ida Sambou

Ø  Jennifer Okei

Ø  Ayodele Iyke-Ibeh

ü  Fatou

ü  The King and The Prince

ü  Return to Grace

7
Best Supporting Male Actor
Ø  Sheikh Omar Sawaneh

Ø  Milton Kamanda

Ø  Joanna Bokarie

ü  God's Purpose

ü  Fatou

ü  Return to Grace

8
Best Supporting Female Actress
Ø  Binta Gassama

Ø  Naomi Cham

Ø  Rohey Kamara

ü  The Housemaid

ü  Fatou

ü  Love Confusion

PRODUCTION CATEGORY
9
Best Director
Ø  Mam Demba Ceesay

Ø  Franklin Adim

Ø  Onyeka Okechukwu

ü  Kan La Si

ü  Return to Grace

ü  Lord Rahl

10
Best Hair/Makeup Artist
Ø  God's Gift Film

Ø  Andrea Akyea

Ø  Albeltine Ndiago

ü  The King and The Prince

ü  Return to Grace

ü  Fatou

11
Best Customier
Ø  God's Gift Film

Ø  Dynamix

Ø  Trust Frank Concept

ü  The King and The Prince

ü  Fatou

ü  Boys to Men

12
Best Visual Effects
Ø  T. Boy

Ø  Yusuf Sillah

Ø  Mamud Jalloh

ü  Troubled Soul

ü  Love & Tradition

ü  Devil on The Throne

13
Best Sound
Ø  Oga Jay

Ø  T. Boy

Ø  Korkah Bah

ü  Boys to Men

ü  Troubled Soul

ü  Return to Grace

14
Best Editor
Ø  T. Boy

Ø  Tayo

Ø  Mamud Jalloh

ü  Troubled Soul

ü  The King &Prince

ü  Broken Trust

15
Best Picture
Ø  T. Boy

Ø  Korkah Bah

Ø  Lamin B. Fadera

ü  Troubled soul

ü  Return to Grace

ü  Behind the Sin
NOTE:
            To vote for your favourite Nominee in any of the Categories, please go to SMA Vote page on www.afrinitypro.com  Voting officially opens 10th August and Closes 10th September 2016. Good Luck to all the Nominees, the grand Final is on the 30th September 2016. See you all there!!!