Gollywood
now browsing by tag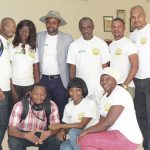 SPECIAL MOVIE AWARDS PRESS RELEASE 2016
VENUE: JOINT OFFICERS MESS
DATE: 8th August 2016
TIME: 12:00PM
We are pleased to inform you of the successful completion of screening of the SMA 2016 Film Entries, 37 films were submitted by 24 film production houses and after a weeklong screening by an independent Jury. Based on the films submitted the Jury came up with three nominees in each of the 15 Categories. The Production Houses, Categories and Nominees are as follows:
| | |
| --- | --- |
| NO. | PRODUCTION HOUSE |
| 1 | Hopeful Youths Advocacy Foundation |
| 2 | Zaidi Entertainment Production |
| 3 | Maya's Production |
| 4 | Hero Stars Movie Production |
| 5 | Climax Entertainment Production |
| 6 | Vine Yards Movies |
| 7 | Smiling Coast Movie Production |
| 8 | Atlantic Stars Production |
| 9 | A.J International |
| 10 | Runway Enter10ment |
| 11 | Trustars Production |
| 12 | Mount of Olives Film |
| 13 | GodGift Film Production |
| 14 | WAX Media |
| 15 | Jarama Production |
| 16 | Sonko Jileng Films |
| 17 | Tedungal Multimedia |
| 18 | Sanxaanu Kaggoro Film Kaffo |
| 19 | Don Entertainment |
| 20 | AINTAC Movies |
| 21 | Folonko Drama Group |
| 22 | Black Smith Media |
| 23 | Cinatrix Media |
| 24 | State of Films Production |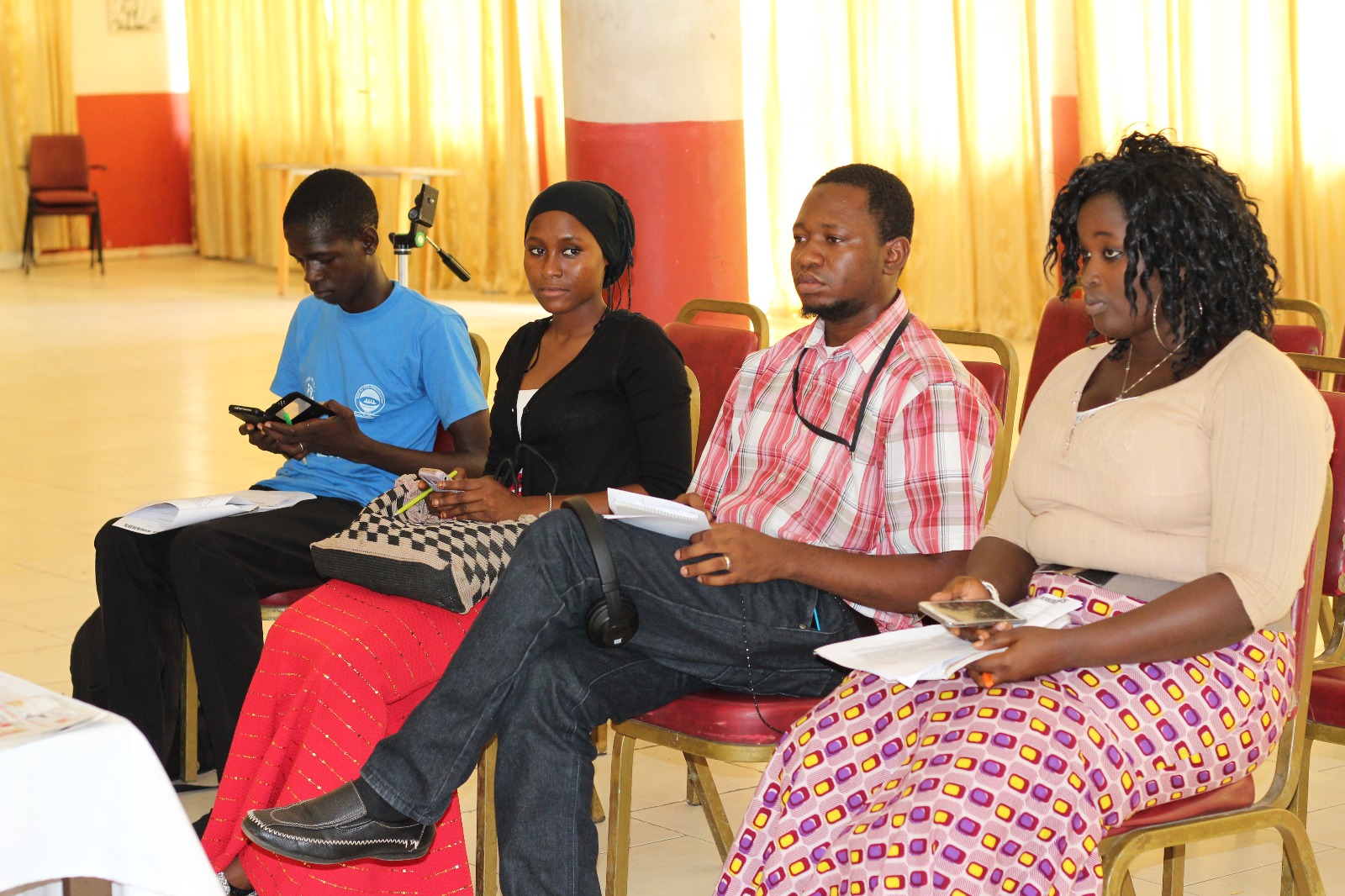 PERFORMING ARTS  CATEGORY
·         Best Leading Male Actor
·         Best Leading Female Actress
·         Best Supporting Male Actor
·         Best Supporting Female Actress
PRODUCTION CATEGORY
·         Best Hair/Makeup Artist
·         Best Customier
·         Best Sound
·         Best Editor
·         Best Visual Effects
·         Best Picture
·         Best Documentary
·         Best Indigenous Film
·         Best Short Film
·         Best Feature Film
·         Best Director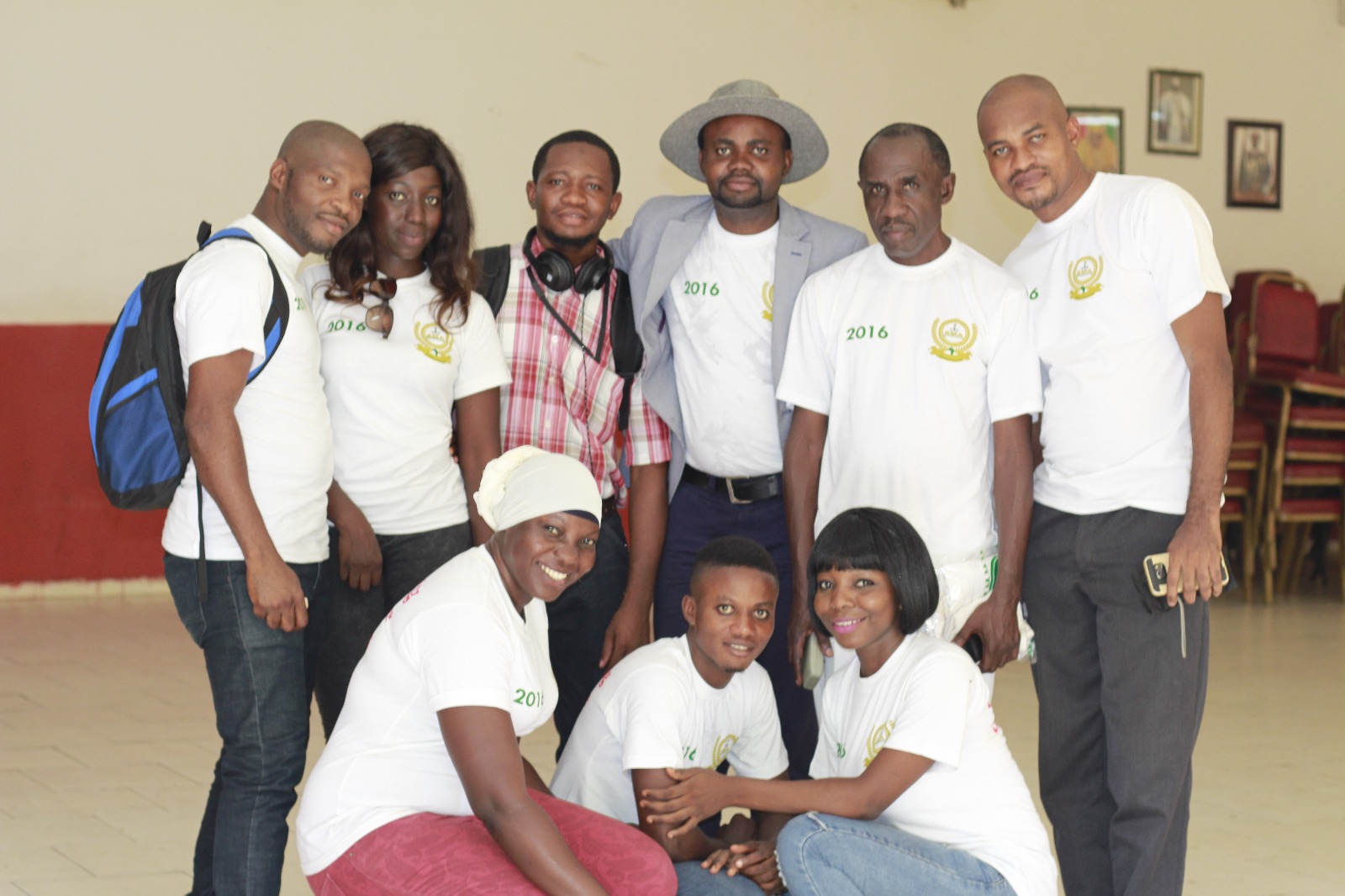 FILM CATEGORY
No.
CATEGORY
NOMINEES
1
Best Documentary
Ø  Kankurang

Ø  Kanyeleng

Ø  Craft Market

2
Best Short Film
Ø  Lord Rahl

Ø  Dhaaw

Ø  Adamu the Virus

3
Best Indigenous Film
Ø  Kan La Si

Ø  Family Matters

Ø  Joulo Kajoleh

4
Feature Film
Ø  Return to Grace

Ø  Fatou

Ø  The King and The Prince

PERFORMING ARTS CATEGORY
 
 
NOMINEES
FILM
5
Best Leading Male Actor
Ø  Bankole Browne

Ø  Tony Ozue

Ø  Sheikh Omar Sawaneh

ü  Behind the sin

ü  Return to Grace

ü  The King and The Prince

6
Best Leading Female Actress
Ø  Ida Sambou

Ø  Jennifer Okei

Ø  Ayodele Iyke-Ibeh

ü  Fatou

ü  The King and The Prince

ü  Return to Grace

7
Best Supporting Male Actor
Ø  Sheikh Omar Sawaneh

Ø  Milton Kamanda

Ø  Joanna Bokarie

ü  God's Purpose

ü  Fatou

ü  Return to Grace

8
Best Supporting Female Actress
Ø  Binta Gassama

Ø  Naomi Cham

Ø  Rohey Kamara

ü  The Housemaid

ü  Fatou

ü  Love Confusion

PRODUCTION CATEGORY
9
Best Director
Ø  Mam Demba Ceesay

Ø  Franklin Adim

Ø  Onyeka Okechukwu

ü  Kan La Si

ü  Return to Grace

ü  Lord Rahl

10
Best Hair/Makeup Artist
Ø  God's Gift Film

Ø  Andrea Akyea

Ø  Albeltine Ndiago

ü  The King and The Prince

ü  Return to Grace

ü  Fatou

11
Best Customier
Ø  God's Gift Film

Ø  Dynamix

Ø  Trust Frank Concept

ü  The King and The Prince

ü  Fatou

ü  Boys to Men

12
Best Visual Effects
Ø  T. Boy

Ø  Yusuf Sillah

Ø  Mamud Jalloh

ü  Troubled Soul

ü  Love & Tradition

ü  Devil on The Throne

13
Best Sound
Ø  Oga Jay

Ø  T. Boy

Ø  Korkah Bah

ü  Boys to Men

ü  Troubled Soul

ü  Return to Grace

14
Best Editor
Ø  T. Boy

Ø  Tayo

Ø  Mamud Jalloh

ü  Troubled Soul

ü  The King &Prince

ü  Broken Trust

15
Best Picture
Ø  T. Boy

Ø  Korkah Bah

Ø  Lamin B. Fadera

ü  Troubled soul

ü  Return to Grace

ü  Behind the Sin
NOTE:
            To vote for your favourite Nominee in any of the Categories, please go to SMA Vote page on www.afrinitypro.com  Voting officially opens 10th August and Closes 10th September 2016. Good Luck to all the Nominees, the grand Final is on the 30th September 2016. See you all there!!!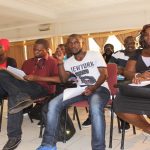 Special Movie Award under the auspices of afrinity productions recently convened a press conference for the maiden edition of the special movie award dedicated to recognize the work of filmmakers and actors in The Gambia.
This according to organisers is to celebrate films made in the Gambia, promote qualitative film contents, encourage the art of film making and to recognize key players in the industry and support film productions in the country.
Speaking at the conference, Franklin Adim, the program/Award coordinator of special movie awards (SMA) said afrinity productions is a recognised media house in the Gambia and has come up with this initiative.
"Special movie awards is an award that has been initiated some few months ago. This is an award that will be celebrated to bring film makers in the country. When we talk about film makers, producers, actors for both lines as well as other recognition in the process of making film. The publicity has been going on gradually over the weeks and we are here today to formally inform and involve the press in the whole process and the award is slated for 30th September 2016."
"The award is meant to award the film makers, actors and actress in the country and secondly it is a way of publishing the activities of film makers and actors in the country and to call out more collaborations, more support for film makers and actors in the Gambia. It is an award for celebration, publicity and recognition for those who are into film making."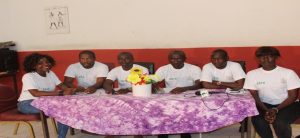 Also speaking at the conference, Sheikh Tijan Sonko, the producer of the SMA, said: "The maiden edition of SMA is to celebrate together with Gambian film makers and actors to at least recognize them. There are lot of people that are not aware of the good work the film makers are doing and we also want to at least promote quality films in the Gambia.
"And by doing this we decided to bring fifteen awardees in the film making and we will give out honorary award."
Winners of the maiden edition will go home with certificates, a trophy and cash, according to the organizers of the event.
Special Movie Awards 2016 (Maiden Edition) is a night of glitz, glamour and paparazzi it is a night of unforgettable experience for movie starts to celebrate creative titles, diverse languages, beautiful colors, melodious sounds, graphical effects, styles and actions.
By Samsideen Ceesay & Juldeh Njie  The Standard Newspaper, The Gambia.
From the stables of AQ Entertainment and McAwal Concerns Productions comes first pan African film production entitled "Descent – My Family then Everyone Else".
The full length featured film which is centrally themed around family, vengeance, betrayal, arms dealings and drugs features African film industry giants like Zack Orji, Matt Stern, JT Medupe, Benedikt Sebastian, Palesa Madisakwane, Tayo Faniran, Chibuzor Nwankwo, Phoenix Baaitse and host of others.
"Descent – My Family then Everyone Else" tells the story of family and what one would do to protect the ones they love and what they may do to the people who hurt the ones they love. It tells the story of Kalu Achebe (Zack Orji) an illegal arms dealer who lost his daughter to the recklessness of Vusi Morgan (JT Medupe) adopted son of Andrew Morgan (Matt Stern) a drug kingpin. Kalu Achebe seeks the heads of the culprits responsible for his daughter's death though he blames the world for her sudden demise but someone needs to pay for the mistake of that single night.
In a recent encounter with the Director; Awal Abdulfatai he said "…the story narrated in the film is so compelling that you wouldn't at any time be able to tell what might happen next. Each action has a reaction and the reactions so far are unpredictable. All I can say is that I am so excited to have worked on this project with the best team; my casts and crew"
The film which was shot on locations in Johannesburg, South Africa enjoyed a mixed race casting to tell the story of Africa. According to the producers "…we don't want to produce this film as just a Nollywood product or just for the South African or Ghanaian film market rather an African film exportable to all African film markets and even to the rest of the world. If Hollywood films come down here to make Box-office success, why can't our films also go there to do same?"
Descent is however scheduled to be premiered in some International film festivals cum 2017 and release to cinemas across Africa before it will be available for purchase on some digital platforms. The film is supported by the South Africa Police Service (SAPS), Ekurhuleni Municipality, Media Film Service, Larona HR Solutions and Lanrey Akins Fashion.
"…the interesting thing about this production is how it actually came together. The beautiful effort in the story, the amazing casts to interpret the lines and immense support and extra efforts of the people behind the cameras. What more satisfaction could you ask for?" – Chibuzor Nwankwo, Executive Producer Descent
The official trailer of the film is set for release by 23rd of August so we do believe that there is yet another blockbuster hitting African cinemas.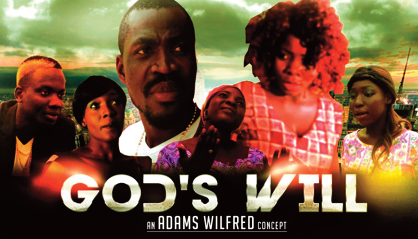 On a rapid drive to boost the nations film industry to produce standard films that will have universal audience and viewership, The Gambias film industry is sparkling as the movie Gods Will premieres on Valentines Day. The movie is produced by Wilfred Adams of Afrinity Productions.
In an interview with Observer Light, Adams said the principal idea behind the movie is one that discourage divorce, faith in God, and promote spouses to remain in long standing marriages by enduring patiently despite challenges that comes with marital life.
In describing her role in the movie, the lead role Fanta played by Isatu M Bokum, said as a strong young lady, she got married at an early age after courtship for about ten years and married for five years. The problem started when she could not bear a child for her husband Omar, played by Daniel Okorie, as he is desperate to have a child.
The movie takes a gloomy turn for Fanta as her best friend Isha played by Binta Janneh, whose husband is rich and provide all her needs, began to manipulate her to go into extra marital affairs because of the way Omar is treating her. With Fantas strong perseverance, she remains faithful to her husband, even after she was driven away from her matrimonial home for not bearing a child.
Source: Daily Observer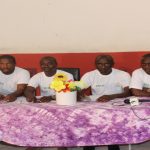 On Wednesday 20th July 2016, a press conference was held at the Joint Officers Mess for the Special Movie Awards (SMA) 2016.
The purpose was to sensitize the general public about this brilliant initiative, solicit for partnership and to let Film Makers know the closing date for the submission of application forms. The Conference was attended by the Committee Members of SMA and of about nine (9) Press Houses both Print and Electronic Media such as Standard Newspaper, Observer, The point, West coast Radio, Hot Fm and more.
Various questions with regards to the awards was asked in other to clear the air for the public and avoid skeptics. Some of the questions include:
• Where and when can one vote?
• When are submissions due?
• What is the submission process?
The press was more particular about the processes involved to be part of the Special Movie Awards Maiden Edition 2016. The Special Movie Awards Calendar has already been drafted below:
SPECIAL MOVIE AWARDS (SMA) 2016

ACTIVITIES
DATE
Movie Submissions Opens
1st July (9am-4pm)(Mon to Fri)
Movie Submissions Closes
30th July, Saturday
Jury Retreat for Movie Screening
1st August – 7th August
Launching of SMA (Press Conference)
8th August, Monday
Public Voting Opens
10th August, Wednesday
Public Voting Closes
10th September, Saturday
Collation of Nomination Results
29th September, Thursday
Special Movie Awards Night

30th September, Friday
Aside the Special Movie Awards Calendar, some of the things discussed involved the submission requirements which involves A copy of the Film Makers movie to be submitted, A trailer and Production Logo in a flash drive to be submitted at:
Afrinity Productions
Office Address:
10 East Street,
Fajara F Section,
P.O. Box 3069 S/K,
The Gambia .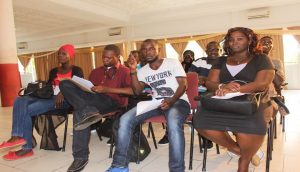 After all the matters and questions from the press was digressed by the committee members which included The Producer Sheikh Tijan Sonko, Program Coordinator Franklin Adim, Admin Secretary Isatu M. Bokum, Assistant Admin Secretary Binta Janneh , Financial Secretary Bankole Browne, and The Committee Adviser Amadou Sillah, the next press conference to be held on the 8th of August was disclosed. All the press Members are urged to join as that's when most Concealed matters regarding the awards will be revealed. A special thanks goes the Executive Producer of SMA and CEO of Afrinity Productions, Mr. Wilfred Adams for powering the Maiden Edition of Special Movie Awards 2016, Afrinity Productions Technical Crew Adams Orukpe and Ayisatu Aiyegbo for covering the event, The Press members and Special Movie Awards Committee and everyone that was present at the conference.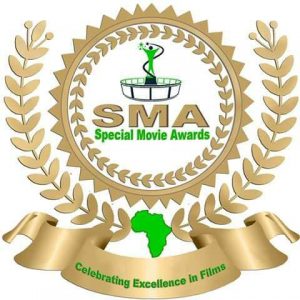 Nominees
Voting officially opens on the 10th of August and closes 10th of September
Before voting please take a minute to watch your candidate's short clip videos below,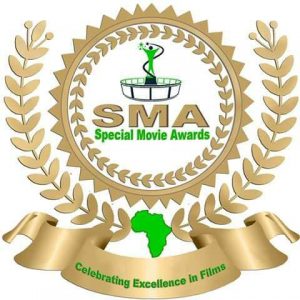 Nominees
Voting officially opens on the 10th of August and closes 10th of September
Before voting please take a minute to watch your candidate's short clip videos below,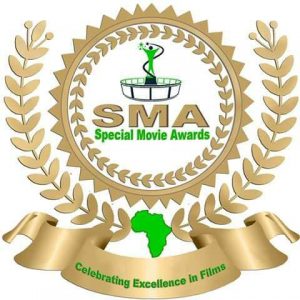 Nominees
Voting officially opens on the 10th of August and closes 10th of September
Before voting please take a minute to watch your candidate's short clips videos below,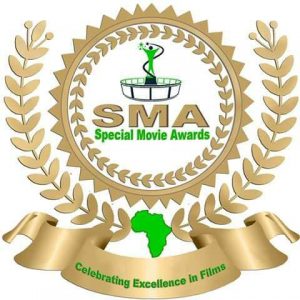 Nominees
Voting officially opens on the 10th of August and closes 10th of September
Before voting please take a minute to watch your candidate's short clip videos below,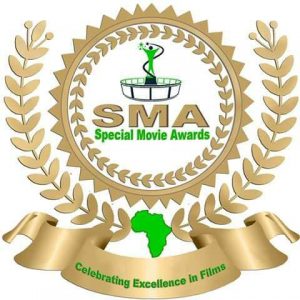 Nominees
Voting officially opens on the 10th of August and closes 10th of September
Before voting please take a minute to watch your candidate's short clip videos below,