latest news
now browsing by tag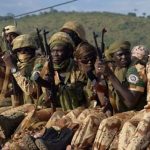 At least 23 militiamen were killed Saturday in fighting in Central African Republic between rival groups who signed a peace deal in February, said the UN mission in the country MINUSCA.
Fierce clashes between militias in recent months has raised concerns about whether the peace accord aimed at ending years of violence in CAR will hold.
The country's president, Faustin-Archange Touadera, this month told AFP that the agreement was "quite strong" — but MINUSCA on Saturday said fighting had broken out in Birao, a city close to the Sudanese border.
The clashes were between the Popular Front for the Renaissance of the Central African Republic (FPRC) and the Movement of Central African Freedom Fighters for Justice (MLCJ).
The rival militias also fought in the city earlier this month.
"The situation remains tense but there is no more fighting," MINUSCA spokesman Vladimir Monteiro said.
"A MINUSCA Blue Helmet was also slightly wounded," he added, without specifying the nationality.
A Zambian contingent of the multinational force is stationed in the area.
The peace accord with 14 militias vying for control of the country's gold, diamond and other resources came after years of conflict following the ousting of Touadera's predecessor Francois Bozize in 2013.
Thousands of people have been killed and about a fifth of the 4.5 million population has been displaced in the last six years.
Touadera has been struggling to prove he can convince the militias, which collectively control more than three-quarters of the territory, to lay down their arms.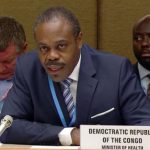 Former DR Congo health minister Oly Ilunga has been arrested over allegations he embezzled public funds to tackle the Ebola epidemic, police said on Saturday.
Ilunga, who resigned as health minister in July after being removed as head of the country's Ebola response team, was detained while hiding in an apartment in the capital Kinshasa ahead of a bid to flee the country, officers said.
He is in custody due to "misdemeanors of the mismanagement of funds allocated to the Ebola response," police spokesman Colonel Pierrot-Rombaut Mwanamputu told AFP.
Ilunga will be referred to prosecutors on Monday, he added.
It comes after Ilunga was questioned in August as part of an inquiry into the management of funds to fight the outbreak, which has claimed more than 2,000 lives since August 2018.
Ilunga, 59, had already been banned from leaving the country.
He stepped down after criticising plans by the UN's World Health Organization (WHO) to introduce a new, unlicensed vaccine to fight the epidemic.
His lawyer told AFP in September that some payments had been made to local chiefs after the killing of a WHO doctor in April.
More than 200,000 people have been vaccinated during DR Congo's tenth and most serious Ebola epidemic.
It is the second-worst Ebola outbreak in history after more than 11,000 people were killed in Guinea, Sierra Leone and Liberia between 2014 and 2016.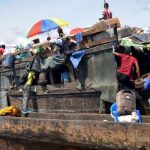 Thirty-six people are missing after a boat sank in the Congo river on the outskirts of Kinshasa, DR Congo police said on Sunday.
Seventy-six people survived after the vessel went down overnight on the outskirts of the capital, the police wrote on Twitter.
The vessel, which was traveling to the capital, went down overnight in Maluku commune, about 100 kilometers from the center of the city.
"The cause of the accident is not yet known," police spokesperson Colonel Pierrot-Rombaut Mwanamputu told AFP.
Lake and river transport is widely used in Democratic Republic of Congo as the highway system is poor, but accidents are common, often caused by overloading and the unsafe state of vessels.
The boat involved was called a "baleiniere" or "whaler" — a commonly-used flat-bottomed vessel between 15 to 30 meters (50 to 100 feet) long by two to six meters wide.
In the vast majority of accidents, passengers are not equipped with life jackets and many cannot swim.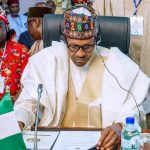 President Buhari attends Extra Ordinary ECOWAS Summit on Counter Terrorism in Ouagadougou Burkina Faso on 14th Sep 2019.
President Buhari was received by President Roch Kabore of Burkina Faso upon his arrival at the Ouagadougou International airport.
Burkina Faso 10: President Buhari with R-L: President of Sierra Leone Julius Maada Bio, President of Ghana Nana Akufo Addo, President of Senegal Macky Sall and Chairperson AU Commission Moussa Faki Mahamat during the Extra Ordinary ECOWAS Summit on Counter Terrorism in Ouagadougou Burkina Faso on 14th Sep 2019
The special-one day summit by ECOWAS leaders and leaders from Chad, Cameroon and Mauritania is expected to adopt an action plan to address the spread of terrorism and violent extremism in the region.
The Nigerian leader is expected to address the Summit where he will renew his call for West African leaders "to strive to provide the necessary resources and tools" for regional initiatives such as Multinational Joint Task Force (MNJTF) and the G5 Sahel Joint Force, to lead the war on terrorism, violent extremism and trans-border crimes across the region.
A 27-year old man from Guinea and two Egyptians, aged 24 and 26, were taken into custody in a detention centre in Messina, Sicily, after police gathered testimony against them from other migrants.
The arrested men had crossed the Mediterranean themselves, landing in Lampedusa before being transferred to Sicily.
Witnesses said the three ran a prisoners' camp in a former military base in Zawyia in Libya, where those ready to attempt the perilous sea crossing were forcibly held until they could pay a ransom.
Those interviewed said they had been "beaten with sticks, rifle butts, rubber pipes, whipped or given electric shocks", and had seen other prisoners die, police said.
They had also been refused water or medical attention for their wounds or for diseases contracted in the camp, they said.
Anyone unable to pay up was passed on to other traffickers "for sexual and/or work exploitation", or was killed.
The testimonies were gathered from migrants spread in reception centres across Sicily and on the island of Lampedusa.
"All the women who were with us… were systematically and repeatedly raped," one witness was quoted as saying.
"They gave us seawater to drink and, sometimes, hard bread to eat. We men were beaten to get our relatives to pay sums of money in exchange for our release," he said.
"I saw the organizers shoot two migrants who had tried to escape".
 'Shot for bread'
Another said he was "whipped by electrical wires. Other times I was beaten, even around the head".
One survivor described how the electric shocks "made you fall to the ground unconscious", adding that he had "personally witnessed many murders by electric shock".
Some migrants died of hunger, according to another cited witness, who described seeing a jailer "shoot a Nigerian in the legs for having taken a piece of bread".
Libya, despite being wracked by chaos and conflict since the 2011 uprising that killed the dictator Moamer Kadhafi, has remained a major transit route for migrants, especially from sub-Saharan Africa.
According to figures from the International Organization for Migration in July, at least 5,200 people are currently trapped in official detention centres in Libya, often in appalling conditions.
There are no figures for the number of people held in illegal centres run by human traffickers, who brutally torture them to try to extort money from their families.
Italy's tough line on migrants arriving from North Africa, and European Union cooperation with the Libyan coastguard, has seen some of those attempting the crossing picked up at sea and returned to the chaos-wracked country.
The UN and aid groups have warned those returned face rampant human rights abuses in both official and illegal centers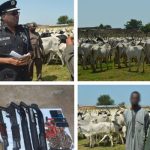 Operatives of the operation "Puff Adder" have intercepted over one thousand cattle suspected to have been rustled with three suspects arrested.
Confirming the incident, the state commissioner of police, Ahmed Iliyasu told journalists that the rustlers were traced from Falgore forest and intercepted at Kwanar Dan Gora while trying to change route.
The suspects confessed to have been involved in cattle rustling, armed robbery, kidnapping and other forms of criminal activities within Kano and neighbouring states.
Below is the full statement from the police in Kano state.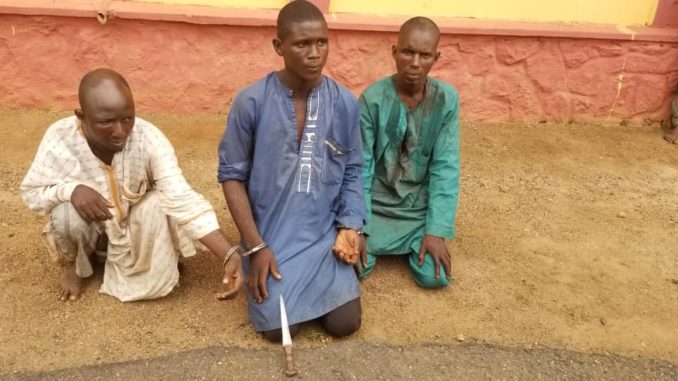 "PRESS CONFERENCE BY THE COMMISSIONER OF POLICE KANO STATE COMMAND, CP AHMED ILIYASU PSC(+) AT KWANAR DANGORA, KIRU LGA, KANO STATE ON THURSDAY, 12TH SEPTEMBER, 2019
Ladies and gentlemen of the press
ARREST OF THREE NOTORIOUS SUSPECTS FOR CATTLE RUSTLING, KIDNAPPING, ARMED ROBBERY AND RECOVERY OF MORE THAN 1000 COWS AND FIVE (5) FIREARMS AND LARGE QUANTITY OF AMMUNITIONS
I once again welcome you to another conference here at Kwanar Dangora, Kiru LGA, Kano State.
First and foremost, let me use this opportunity to commend the Inspector General of Police IGP Mohammed Abubakar Adamu NPM, mni, most profoundly for his continued encouragement and guidance to officers and men of the Nigeria Police Force in-line with the directives and principles of the veritable Anti-Crime machine of Operation Puff-Adder.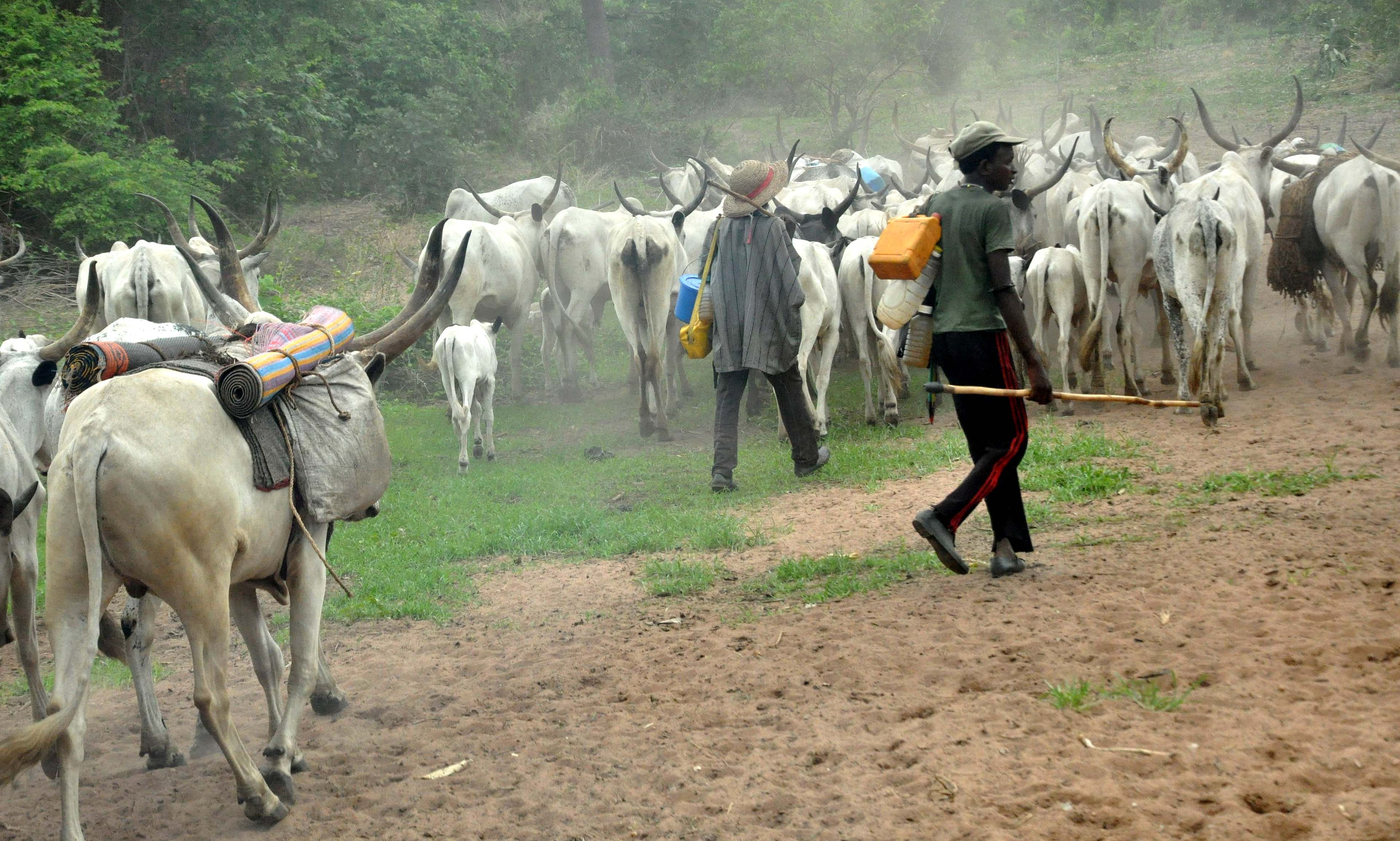 Today, Thursday 12th September, 2019, the command recorded yet another achievement by its Special Anti-Robbery Squad (SARS) team of Operation Puff-Adder in conjunction with members of Miyetti Allah where they carried out operations for seven (7) days inside the notorious Falgore Forest using community policing tools.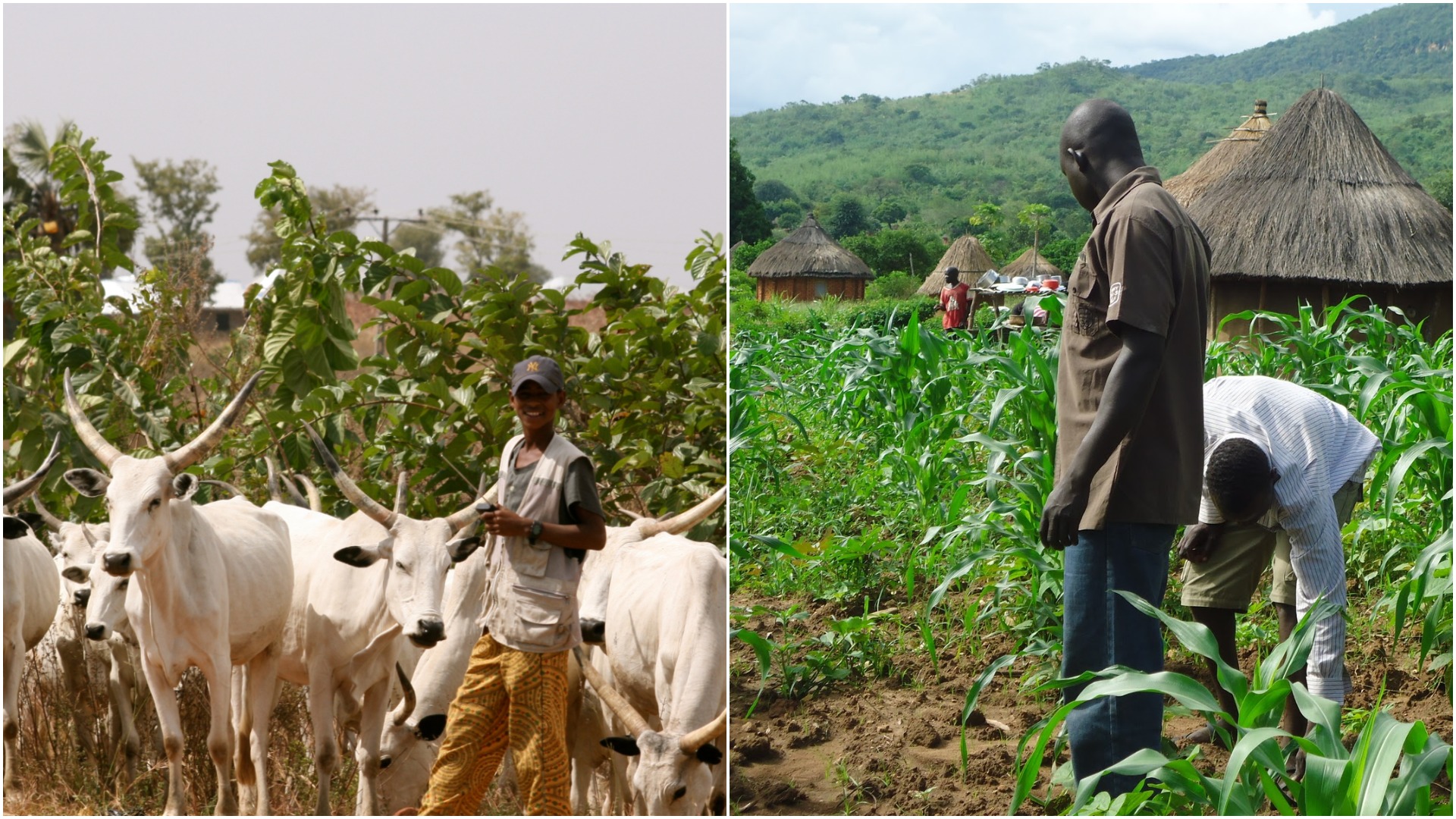 More than One Thousand (1000) cows were recovered and three (3) notorious cattle rustlers that specialised in Cattle Rustling, Kidnapping and Armed Robbery were arrested. All suspects confessed to their crimes and led *Puff-Adder Operatives to various locations within the forest were the cows were recovered. The suspects are:-
1. Sa'idu Abdullahi AKA Goda 23 years old of Soba LGA, Kaduna State.
2. Lawan Mohd AKA Boda 25 years old of Damau Village, Kubau LGA. Kaduna.
3. Suleman abdullahi AKA Bros, 30 years old of Damau Village Kubau LGA, Kaduna State.
The following Arms and Ammunition recovered
1. Two (2) AK47 Rifles with 110 rounds of live ammunitions
2. Three (3) Pump Action Rifles with 22 live cartridges.
3. Two (2) Military Camouflage Uniforms.
4. Four (4) Mobile Handsets.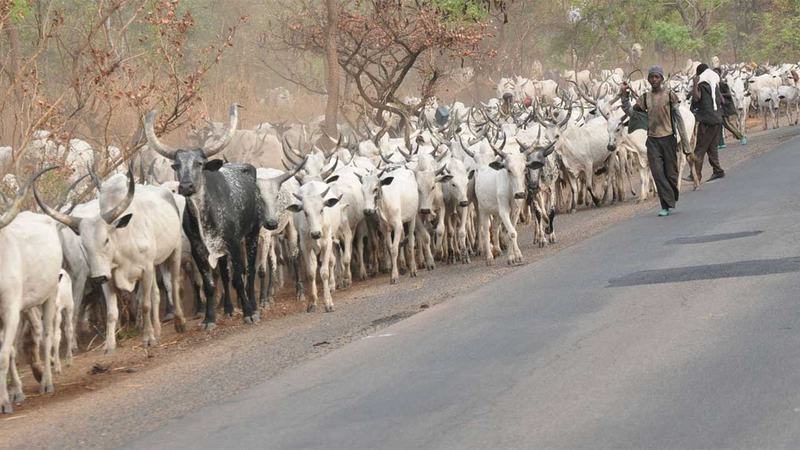 Efforts is in progress to track down and arrest all remnants of this syndicate at large and recover any remaining animals or arms and ammunition in their possession, across the difficult terrain along the axis of Falgore Forest.
I remain grateful to the people of Kano for their synergy in driving Community Policing further to the grassroots, thereby making Kano peaceful and a shining example among others.
Thank you all and God Bless".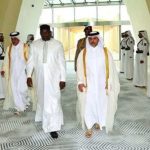 SOURCE: POINT NEWSPAPER
His Excellency, President Adama Barrow and the Emir of the State of Qatar, His Highness Sheikh Tamim Bin Hamad Al-Thani presided over the signing of four new Memoranda of Understanding and bilateral agreements between the governments of The Gambia and Qatar. The agreements entail mutual cooperation in the sectors of communications, judiciary, customs, and youth and sports. On behalf of The Gambia, the various ministers of Information and Communication, Justice, and Foreign Affairs signed the agreements with their respective Qatari counterparts in the following areas:
Communication: The two governments agreed to operate in each other's territories in the service areas of satellite communication. Honourable Ebrima Sillah signed the agreement with the Qatari Minister of Transport and Communications, Jasim Saif Al-Sulaiti.
Mutual Administrative Assistance: Both parties have agreed to exchange information between the customs authorities of the two countries. The Qatari Minister of Finance, Ali Sharif Al-Emadi, signed with Minister of Foreign Affairs of The Gambia, Dr. Mamadou Tangara.
Legal Affairs: It involves capacity enhancement of the judicial systems of both countries, through experience sharing. The two countries also agree to cooperate and assist each other in the area of customs law enforcement focusing on two specific areas: "Administrative Assistance for Optional Application of Customs Law" and "the Repression, Investigation and Combating of Customs Violations". The Minister of Justice, Aboubacarr Tambadou signed for The Gambia while Hon. Essa Saad Jaffal Al- Naimi signed for Qatar.
Youth and Sports: The Gambia and Qatar have agreed to promote friendly exchange of youth camps and football tournaments between the two countries. Minister Tangara and the Sport and Culture Minster of Qatar, Mr. Salah Ghanim Al-Ali signed on behalf of their respective governments.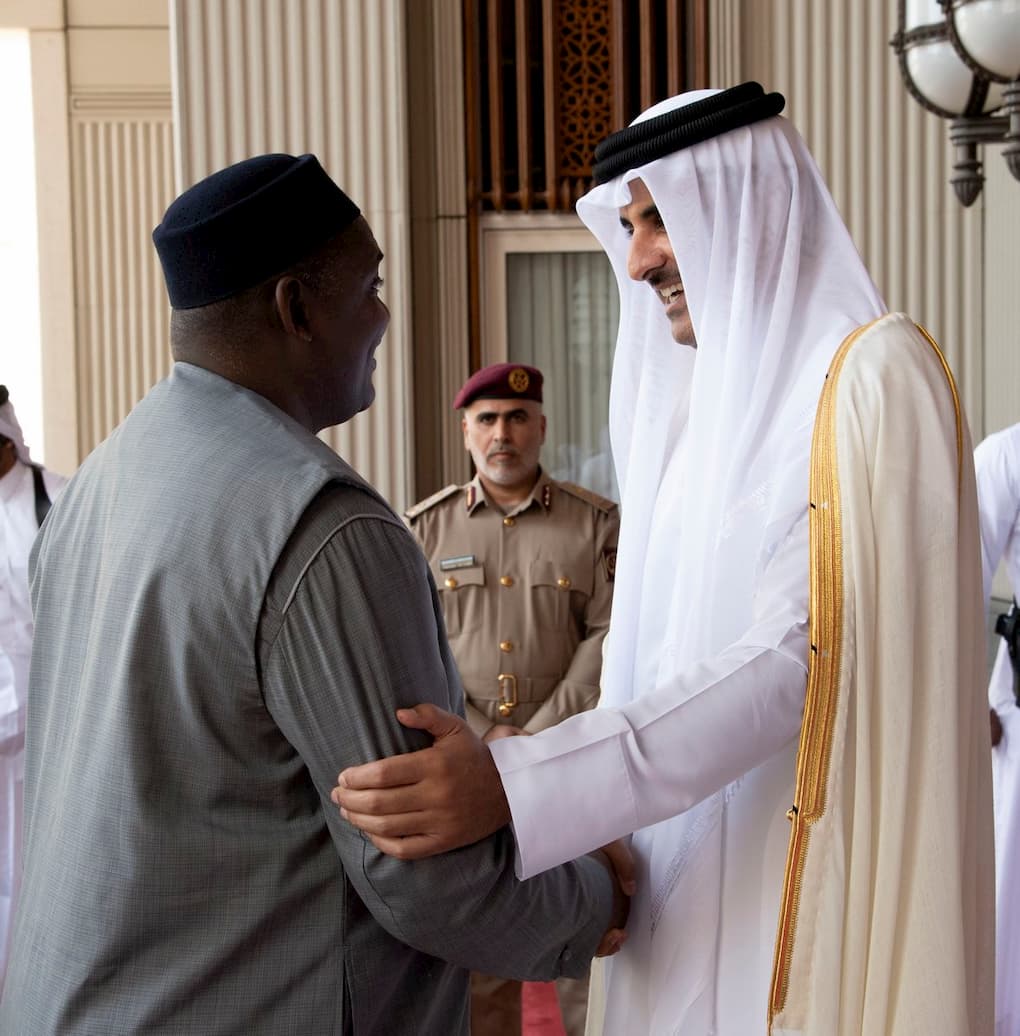 Other engagements
Amongst the president's other engagements on day two of the State visit in Qatar include a meeting with the Chief Executive Officer of the Qatar Charity, where they discussed possible a partnership to have the organisation begin operations in The Gambia. The non-governmental organisation covers areas of health, water supply, and education.
President Barrow also visited the Qatar National Museum. He was encouraged by the display of the rich history and visionary leadership that laid the foundation for a modern Qatari state in the 21st Century.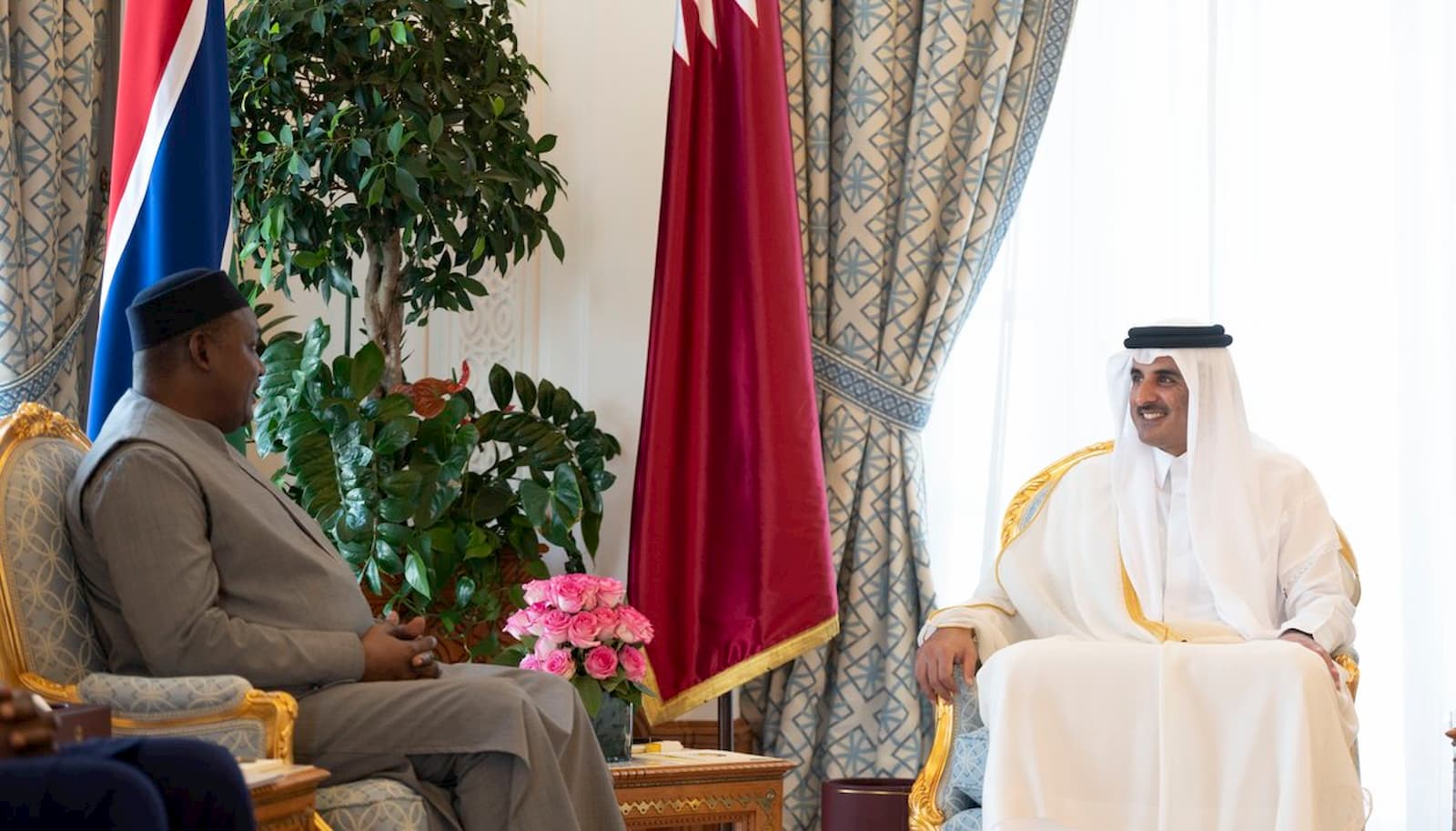 Later in the evening, the president wrapped up the day with separate meetings with the chairman of the Arabiya Trading, Abdulrahman Al Mahmoud, and Muhamad Sultan Al Jabeer of Jabeer Construction.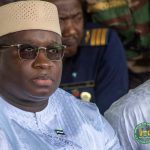 *_State House, Freetown, Friday, 6 September 2019_* – His Excellency President Dr Julius Maada Bio has joined many Sierra Leoneans to worship with this year's Hajj Pilgrims at State House, where he called on religious leaders to promote national unity and cohesion.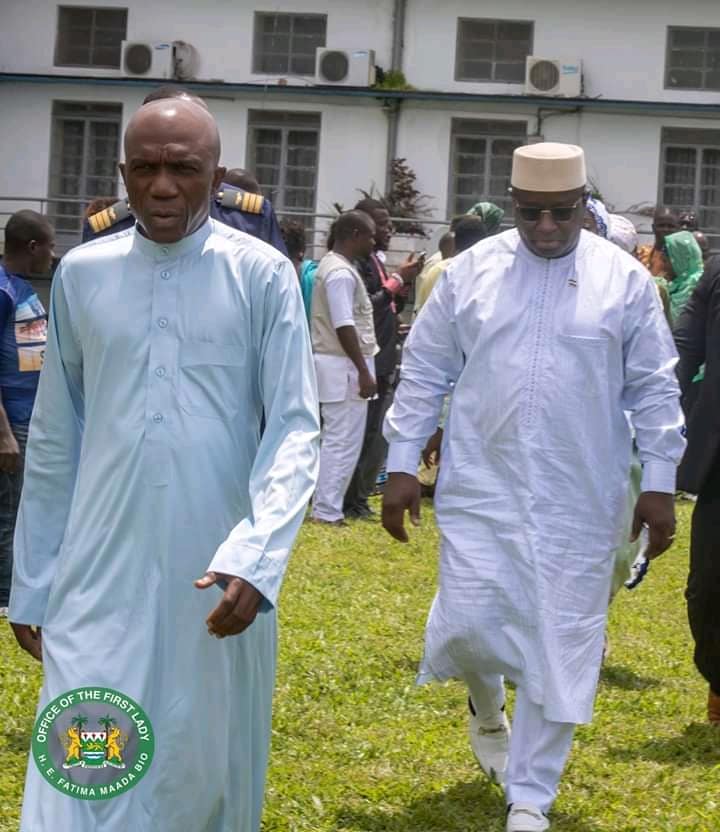 Chairman of the Hajj Committee, Alhaji Murtada Sesay, thanked President Bio and his government for organising another successful Hajj, noting that the pilgrims had used the opportunity while in Mecca to pray for the government and the country. He also encouraged the pilgrims to use examples learnt from their pilgrimage to serve as role models in their various communities.
On his part, President Bio said that he was thankful to God Almighty for His guidance and travelling mercy over the pilgrims. He said organising such a successful event was a very difficult task for which he commended the Honourable Vice President, Dr Mohamed Juldeh Jalloh, the Ministry of Social Welfare and members of the Hajj Committee.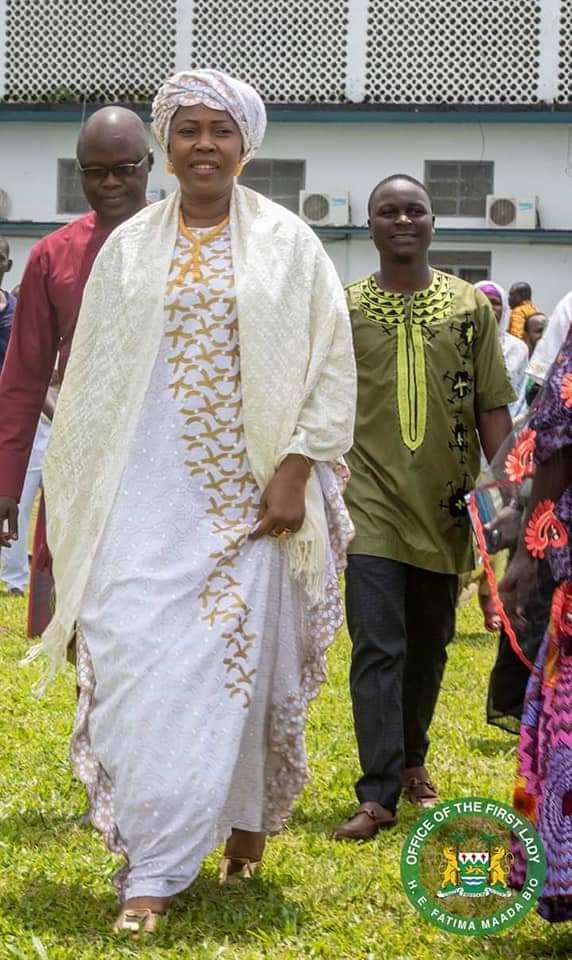 "Religion is about peace, unity and togetherness. The new pilgrims are leaders with religious obligations in society. So, I encourage you all to preach peace and unity in your different communities. I am happy with our level of religious tolerance and that is something we must always promote. I call on you all to continue praying for unity and the development of our nation," he urged.

Culled from:
*State House Media and Communications Unit*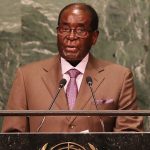 Robert Mugabe, Zimbabwe ex-president, dies aged 95
Robert Mugabe, the founding father of Zimbabwe who ruled the country with an iron fist for more than three decades, has died, according to President Emmerson Mnangagwa. He was 95.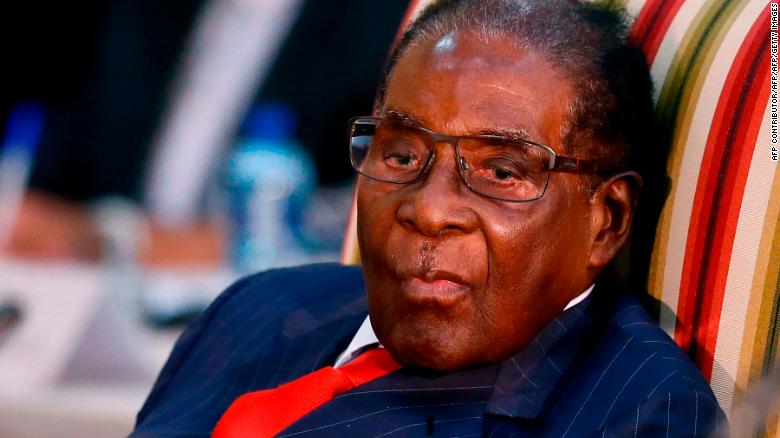 Rumors had swirled around the health of the ex-president, who spent months in a hospital in Singapore earlier this year. Details of what ailed him were a closely guarded secret.
Mugabe — who infamously claimed that "only God" could ever remove him from office — was deposed in a coup in 2017, when members of his own party turned against him after he dismissed then vice-president Emmerson Mnangagwa to make way for his wife, Grace.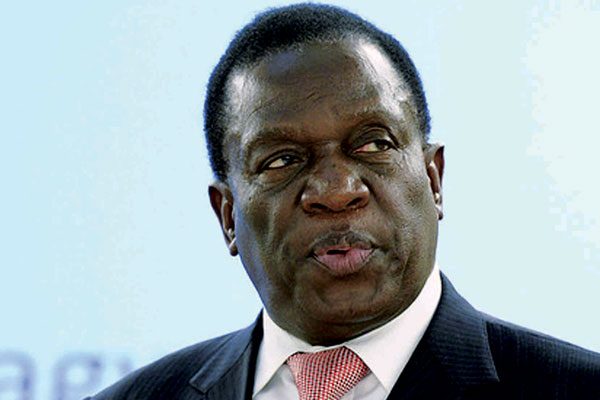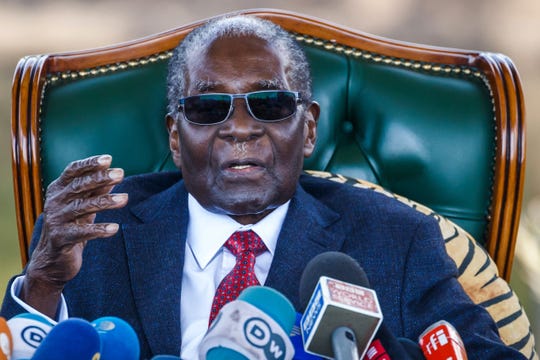 Mnangagwa would go on to become Zimbabwe's next president.
"It is with the utmost sadness that I announce the passing on of Zimbabwe's founding father and former President, Cde Robert Mugabe," tweeted Mnangagwa on Friday.
"Cde Mugabe was an icon of liberation, a pan-Africanist who dedicated his life to the emancipation and empowerment of his people. His contribution to the history of our nation and continent will never be forgotten. May his soul rest in eternal peace."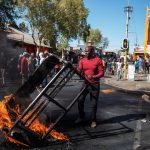 Deadly riots in which mostly Nigerian-owned businesses have been targeted in the South African capital of Johannesburg have provoked diplomatic tensions between the two African countries.
The unrest, driven by renewed xenophobic sentiments toward outsiders in Johannesburg, has already left five people dead in South Africa and led to nearly 200 arrests as people apparently angered over unemployment and poor living conditions attacked shops and other property owned by immigrants from within the continent. Nigerians have also responded by attacking South African owned businesses forces many to close down in fear.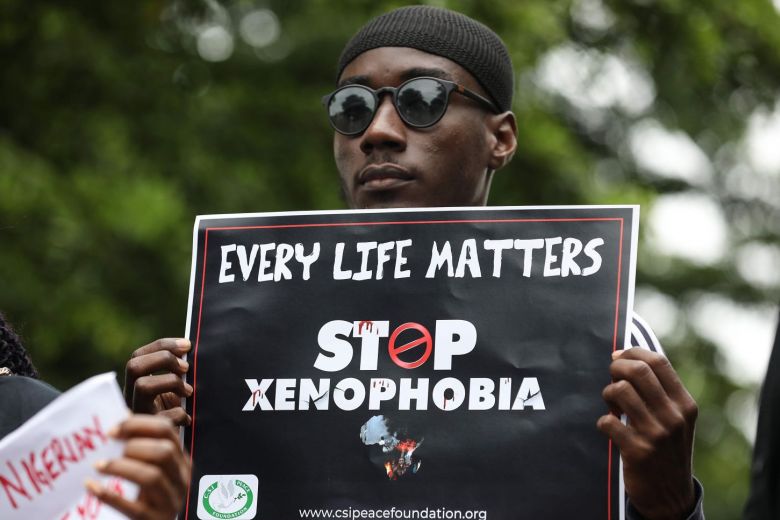 This has also result to the Nigerian vice president and other governmental delegations to cancel their participation in the world economic forum's annual meeting which was to be held in Cape Town this week.  It was also meant to be a showcase for South African President Cyril Ramaphosa and his administration. It now risks becoming an embarrassment.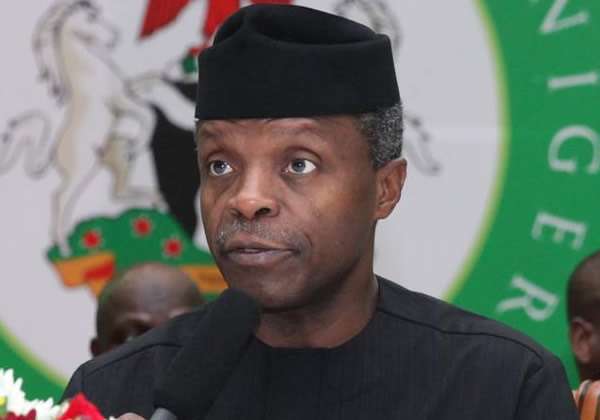 The riots in South Africa are the latest in a recent spate of violence directed at African migrants in the country this year.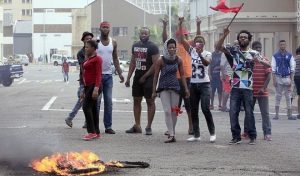 there is a saying that if brothers kill each other outsiders inherit their properties. South African's needs to look at themselves and the people they are fighting. they need to open their eyes and hearts and allow themselves to love each other. otherwise Africa will be at war and the outside world we take over us like they have always wanted.