latest news
now browsing by tag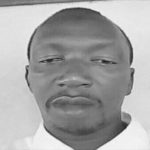 Police have arrested Buba Drammeh who is accused of killing Buba Jammeh, a former staff of Brikama Area Council (BAC) during a communal land dispute between the people of Gunjur and Berending in March 2019.
Police spokesperson, ASP Lamin Njie, confirmed the development on the police Facebook page. ASP Njie says the suspect is currently under custody helping investigators on their investigation.
The suspect, he went on, was arrested by personnel of the Anti-Crime Unit of The Gambia Police Force.
'Buba Drammeh is arrested in connection with the Gunjur-Berending shooting incident which led to the death of Mr. Jammeh.'
The office of the IGP, he added, wishes to commend efforts of members of the public for providing vital information leading to the suspect's arrest.
"The public will be duly informed about the outcome of investigations and individuals with relevant information about the incident are encouraged to come forward to assist with investigations."
SOURCE POINT NEWSPAPER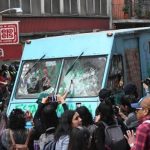 Hundreds of people gathered in Mexico City on Friday to protest against the murder of a young woman.
Ingrid Escamilla, 25, was stabbed to death allegedly by a man she lived with, who then mutilated her body in an attempt to hide the evidence.
Forensic workers leaked images of her corpse, and a local newspaper has been criticised for published one of these pictures on its front page.
Femicide, the gender-based killing of women, is on the rise in Mexico.
More than 700 cases are currently being investigated, but activists say the number of women killed because of their gender is much higher.
The protesters, most of them women, moved through the Mexican capital holding placards calling for "responsible journalism," and chanting slogans like "not one more murder".
The group initially gathered outside of the city's National Palace, where President Andrés Manuel López Obrador lives with his family.
"It seems to me the president has evaded the issue constantly," one protester, Alejandro Castillo, told Reuters news agency.
"It is not a personal issue against him. We believe he has the possibility of raising several things on the agenda and has not done so."
Demonstrators later marched through heavy rain to the offices of La Prensa, the newspaper that published grisly images of Ms Escamilla body with the headline 'It was cupid's fault".
At least one vehicle belonging to the newspaper was set on fire, and several protesters clashed with security forces who tried to stop them from entering the newspaper's offices.
La Prensa, in response to public criticism, has stood by its decision but said it was open to discussions about adjusting its editorial standards beyond legal requirements.
Earlier this month, many Mexicans flooded social media with photos of wildlife and natural landscapes, using the hashtag #IngridEscamilla to drown out the photos of her body circulating online.
Her murder has shocked the country, but is only the latest in a string of slayings that have brought the issue of femicide into public debate.
Last year a record high of 3,825 women were killed in Mexico, according to official figures – up 7% from 2018.
Activists are critical of the fact that the vast majority of cases are never solved and only a tiny percentage of perpetrators are brought to justice.
President López Obrador – when asked about the classification of femicides – has previously accused media outlets of "manipulating" the issue.
But as protesters gathered outside the National Palace on Friday, he told reporters he was "not burying [his] head in the sand.
"The government I represent will always take care of ensuring the safety of women," the president added.
FROM BBC NEWS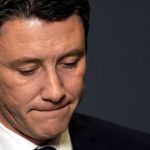 A sex video has ended French ruling party candidate Benjamin Griveaux's hopes of becoming mayor of Paris.
The ex-spokesman for President Emmanuel Macron's government, who was already trailing in the race, was apparently targeted by a Russian protest artist accusing him of hypocrisy.
"No-one should be subjected to such abuse," said Mr Griveaux, 41.
The video, showing a man in a compromising position, quickly spread on social media late on Thursday.
Petr Pavlensky, who sought asylum from Russia in 2017, said he had posted the video online.
Opponents from across France's political spectrum voiced their outrage.
Incumbent Mayor Anne Hidalgo appealed for respect for people's private lives, while far-left leader Jean-Luc Mélenchon condemned the attack as "odious". Prime Minister Edouard Philippe expressed his support for his former colleague.
The video appeared on a little known website that featured a profile of Mr Griveaux's political ambitions and his "fanatical faith in family values". It then alleged that Mr Griveaux had exchanged intimate mobile phone messages with a young woman and sent her a personal video.
A link to the site was shared by an MP who was forced to resign from Mr Macron's LREM (Republic on the Move) party in late 2018.
Mr Griveaux told the BFMTV news channel that for the past year he and his family had been subjected to "defamatory remarks, lies, rumours, anonymous attacks… and even death threats".
My family doesn't deserve this. I'm not prepared to expose my family and myself any more when all these attacks are allowed. This goes too far
"This torrent of mud has affected me and above all hurt the people I love."
Mr Griveaux's lawyer said he would press charges over the publication of the video, which he said violated the right to a private life.
Who is Petr Pavlensky?
Mr Pavlensky, who says he posted the video online, first gained notoriety by nailing his scrotum to Moscow's Red Square in 2013. He fled Russia and sought asylum in France when he was accused by the authorities of a sexual assault that he denied.
He served seven months in jail for setting the front door of the FSB intelligence agency on fire in Moscow. He later caused minor damage to a Banque de France branch by setting that alight.
He told French news channel LCI that Mr Griveaux was only the first politician that he would target: he had only just begun, he claimed. Politicians had to be honest and he said he would carry on fighting the "propaganda and puritanism of politicians".
Is this bad news for Macron?
Mr Griveaux was not favourite to win the mayoral race in March, but he has been a very close ally of the president and his political demise is inevitably an embarrassment for the president, the BBC's Hugh Schofield reports from Paris.
He was trailing in third place, his campaign hampered by a dissident Macronite candidate called Cédric Villani.
Ms Hidalgo, the current Socialist mayor, is leading in the polls, ahead of Republicans candidate Rachida Dati.
Mr Macron came to power in 2017 and his new LREM party secured a majority in the National Assembly. However, the party has seen a spate of defections in recent months and now has only 299 MPs in the National Assembly, down from 314 three years ago.
LREM is expected to have poor local election results next month, but its majority in parliament is safe because of its alliance with the MoDem party.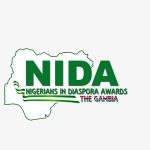 NIGERIANS IN DIASPORA AWARDS – THE GAMBIA at the Ocean Bay Resort in Cape Point, on Saturday 23rd of November 2019 at 8pm.
A memorable night celebrating the brotherhood between The Gambia and Nigeria.
This event will have in attendance top Nigerian professionals who have contributed immensely to the legal, education, medical, commerce, diplomatic and military fields among many others in the Republic of The Gambia. Nigerians have rendered their support to this nation through the Federal Government Technical Aid Programme as well as through other formal and informal bodies.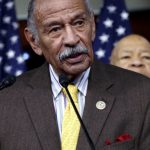 The longest-serving black member of the US Congress, John Conyers, has died at home at the age of 90, police in Detroit say.
The Democrat resigned under a cloud of sexual harassment allegations in December 2017 after a career lasting nearly 53 years.
In office, he was known for his liberal stance on civil rights and liberties.
He memorably fought for 15 years to make the birthday of Martin Luther King what it is today – a national holiday.
Conyers was also a founding member of the Congressional Black Caucus.
How did his career pan out?
Born on 16 May 1929, he grew up in Detroit and served in the military for nearly a decade, including 12 months in Korea during the war there (1950-53) when he was a Combat Engineers officer.
"I like to think that my worldview was broadened by my military experience," he later reflected, according to USA Today.
Going on to train as a lawyer, he became involved in the civil rights movement.
In 1964, he narrowly won his first election in Michigan, becoming one of just six black members of the House of Representatives.
He began his campaign to create "MLK Day" (a movable holiday which next falls on 20 January) just days after the civil rights champion was assassinated in 1968.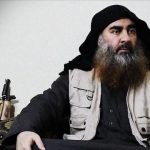 ISIS leader Abu Bakr al-Baghdadi
"blew himself up" when cornered by US forces who conducted a daring, two-hour nighttime raid on his compound in northern Syria, Trump said, providing a detailed account of the mission.
"Last night was a great night for the United States and for the world. A brutal killer, one who has caused so much hardship and death, has violently been eliminated," he added.
Baghdadi's death marks the end of a years-long hunt to find one of the most wanted terrorists in the world and the man who declared a so-called Islamic caliphate in Iraq and Syria in 2014.
It was the most significant announcement of the death of a terror leader since President Barack Obama revealed al-Qaeda leader
Osama bin Laden
had been killed by US Navy Seals in a dramatic late night address in May 2011.
"This is a devastating blow. This is not just their leader, it's their founder. He was an inspirational leader in many ways. He formed ISIS in 2014, he led to establishing the physical caliphate throughout the region, so this is a major blow to them," Defense Secretary Mark Esper
told Jake Tapper Sunday on CNN's "State of the Union."
How the raid unfolded
The covert operation started around 5 p.m. on Saturday evening as eight helicopters carrying teams of elite US troops, including Delta Force operators, flew exactly one hour and ten minutes over "very, very dangerous territory" towards the compound, according to Trump. Numerous other US aircraft and ships were also involved in the mission.
Some of the US forces originated from various locations inside Iraq, according to a US official.
"We flew very, very low and very, very fast. It was a very dangerous part of the mission. Getting in and getting out, too. Equal. We wanted an identical — we took an identical route," Trump told reporters on Sunday while providing a detailed account of the secret mission.
While in transit, the helicopters were met with local gunfire. US aircraft returned fire and eliminated the threat, Trump said.
After arriving at the compound, US troops breached a wall to avoid a booby trapped entrance and that's when "all hell broke loose," the President added.
While clearing the compound, US forces killed a "large number" of ISIS fighters during a gun battle without suffering casualties, according to Trump.
At least two ISIS fighters were captured and 11 children were taken into custody. Two of Baghdadi's wives were killed during the operation and their suicide vests remained unexploded.
Ultimately Baghdadi, who was also wearing a suicide vest, took refuge in a "dead end" tunnel with three children.
"He reached the end of the tunnel, as our dogs chased him down. He ignited his vest, killing himself and the three children. His body was mutilated by the blast. The tunnel had caved in on it in addition," Trump said.
DNA tests that positively confirmed Baghdadi's identity began "about 15 minutes after he was killed" and US teams on the ground "brought body parts back," sources told CNN.
The President also said US forces obtained "highly sensitive material and information from the raid, much having to do with ISIS — origins, future plans, things that we very much want."
"The raid was successful. We pulled our troops out. We had two minor casualties, two minor injuries, to our soldiers but a very successful, flawless raid," Esper told CNN's Jake Tapper Sunday.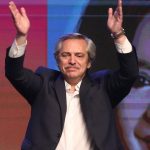 Argentine President Mauricio Macri conceded defeat to his center-left rival Alberto Fernandez late Sunday after the first round of voting in the country's closely fought election.
Voters turned out in numbers to reject the austerity measures introduced by Macri as the country attempts to dig itself out of a deep economic crisis.
Inflation has ballooned to more than 50% year-on-year and the IMF forecasting that the country's GDP will shrink by 1.2% by the end of the year.
"I congratulated Fernandez and invited him to talk so that we could have an organized transition. The important thing is the future of all Argentinians," Macri said at his campaign headquarters.
The latest count put Fernandez ahead with 48% of votes compared to center-right Macri's 40.4%, with more than 95% of votes counted, according to figures from the National Electoral Directorate.
Fernandez needed 45% of votes or a 10% lead over his nearest rival to win.
Voter turnout was 80.8%, according to the National Electoral Directorate.
Fernandez, who ran on a ticket with former President Cristina Fernandez de Kirchner, will replace center-right Mauricio Macri in December.
Fernandez said late Sunday that he will meet with Macri on Monday "and talk about the remaining time we have."
"And of course we will collaborate in everything we can because the only thing that we will focus on is to stop the suffering of all Argentinians," Fernandez said. "We are going to be the Argentina we deserve to be."
Macri had introduced widespread austerity measures, including raising taxes and cutting fuel subsidies, in order to cut government costs after he was forced to seek a $50 billion bailout package from the IMF last year.
Fernandez is due to take office on December 10.
Shortly after his victory was announced Sunday, Argentina's central bank announced it is tightening currency controls. Dollar purchases will be restricted to $200 per month, down from $10,000 per month, the Central Bank of the Argentine Republic (BCRA) said.
The BCRA says individuals can take out $200 from their bank accounts and $100 in cash. These measures, which were implemented to preserve the reserves of the central bank, will remain in place until December.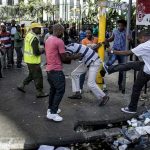 Three Nigerians injured in fresh xenophobic attacks in South Africa
Three Nigerians have been injured in fresh xenophobic attacks in Mpumalanga Province, South Africa, The PUNCH has reported.
This comes less than a week after a Nigerian, Ikenna Otugo, was reportedly stabbed to death by unknown assailants in Empageni, South Africa.
The President of the Nigerian Union South Africa, Adetola Olubajo, confirmed the attacks in an interview with our correspondent, saying the incident began in the early hours of Tuesday.
Olubajo said, "The Department of Home Affairs, which is like our own Ministry of Interior that deals with immigration and citizens' issues, is in the (South African) parliament briefing the parliament on migration.
"While that is going on, there is an attack on foreign nationals in Witbank area of Mpumalanga Province and there are some locations mainly in Extension 10, even the police commander there was giving a warning to foreign nationals to be careful.
"Though no death has been recorded so far, there has been loss of properties and people have been injured. At the last count, there are four of them have been injured who are Nigerians."
He stated that, even though the taxi drivers and people in the community claimed that they were attacking drug dealers, "we are not sure if those people that were attacked are actually drug dealers."
The NUSA president also confirmed that the shop of a prominent Nigerian in the area was burnt down. "So they had to seek refuge at a police station," he said.
He added, "We are very saddened that, even after all the efforts of the two governments to forge ahead with good programmes and suggestions here and there, this kind of thing happened.
"It is so unfortunately because they have to go back to the drawing board or speed up the implementation of some of the mechanisms they agreed on.
"I am saddened because a Nigerian was also stabbed to death a few days ago in Empangeni and the culprits are still at large. And we believe that if there is no deterrent for some of the perpetrators of these crimes against Africans, Nigerians in particular, these things will continue to happen."
Olubajo called on the Federal Government and the South African government to speed up the implementation of its agreements and put in place a tactical response team that will ensure, not only that reports are made, but culprits are arrested.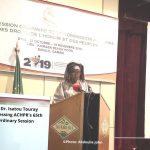 Gambia's Vice-President, Dr. Isatou Touray, has Monday reiterated government commitment to upholding the principles of good governance as major policy objectives.
"We stand firm in our conviction that without good governance, there can be no durable peace or economic
development
," said Dr. Touray at the opening ceremony of 65th Ordinary
Session
of the African Commission on Human and Peoples' Rights (ACPHR), which is being held at Kairaba
Beach Hotel
in Kololi.
The ACHPR is headquartered in Banjul and its ordinary sessions have always been punctuated by highlights of the human rights situation on the continent. Since the advent of the new democratic dispensation, the winds of freedom have been across the length and breadth of the country.
To us in The Gambia, she went on, good governance brings peace, and this is therefore the
fundamental
pillar upon which all other successes are built on.
VP Touray further stated that it provides a conducive environment that will allow
authorities
to put in place policies, programs and strategies that guarantee human rights and justice.
She then seized the opportunity to put the spotlight on the achievements made by the Barrow government 'within a very short period of time.'
"There has been a mass improvement in restoring the rights of the people in The Gambia," she said.
The ACHPR Chairperson, Soyata Maiga, okayed the transition process that has put the tiny West African on the path to democracy.
She commended Gambia gov't for facilitating the participation of a good number of human rights defenders coming from various corners of the globe.
Conveying the message of the NGOs community, the Executive Director of the Kololi-based African Centre for Democracy and Human Rights Studies (ACDHRS), Hannah Forster, disclosed that 8 country-resolutions were adopted as well as 4 thematic resolution and 3
recommendations
.
In reviewing the human rights conditions on the continent, she said the NGOs Forum took note on the ongoing challenges
Africans
are confronted with when it comes to enjoying human rights.
More than 200 none-governmental organisations coming from 36 countries, held 10 plenary panels and 13 special-interest groups, covering the state of human rights on the African continent.
ACDRS boss explained that in many
African countries
, human rights violations of freedom of assembly and association remain a major cause for concern, citing
Algeria
,
Burundi
, Cameroon, Egypt, Republic of Guinea, Kenya, Lesotho, Mauritania,
South Africa
, Togo and Zimbabwe.
She also deplored that there are some states that have never submitted a report since the ratification of the African Charter in 1980.
"We call on the Commission to encourage the submission of states report," she voiced out.
The Attorney General and Minister of Justice, Aboubacarr Tambadou, EU Special Representative for Human Rights, Eaman Gilmore, and a good number of international figures attended the
colourful
opening ceremony.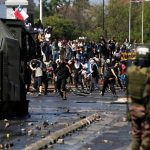 Five people died after looters torched a garment factory near Chile's capital Santiago, bringing the death toll in violent protests to at least seven.
The military and police used tear gas and water cannon against protesters and a curfew was imposed in major cities.
A state of emergency already in place in Santiago is to be extended to cities in the country's north and south.
The unrest, sparked by a now suspended metro fare hike, has widened to reflect anger over living costs and inequality.
There is set to be major disruption on Monday with many banks, schools and shops expected to remain closed.
What is happening on the ground?
Firefighters say they found five bodies inside the garment factory burned by rioters in a suburb of Santiago. Earlier reports suggested three others had died in a supermarket fire in Santiago on Saturday.
Interior Minister Andrés Chadwick said at least seven people had died in incidents related to the protests, without giving details.
In Santiago, almost all public transport was suspended and some flights at the international airport were cancelled or rescheduled because of insufficient crew.
At least one line of the city's metro was expected to reopen on Monday after the entire system was closed on Friday because of the damage caused during the unrest, the worst to hit one of Latin America's most stable countries in decades.