China to test entire city of Qingdao after COVID-19 cases emerge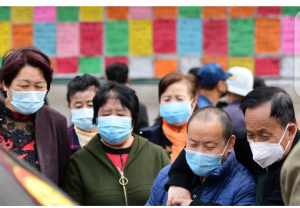 By Amie T. Camara
Afrinity Production disclose to you the statement by the Authorities in China's Qingdao on Monday in their preparation to test the city's entire population of more than nine million people for COVID-19 during the next five days, after new cases appeared linked to a hospital treating people who had been confirmed with the disease after returning from overseas.
The coastal city, nearly 700km (435 miles) southeast of Beijing, reported six new COVID-19 cases and six asymptomatic cases as of late October 11 with most of the cases linked to the Qingdao Chest Hospital.
The coastal city will test all nine million residents during the next five days with some areas locked down.
Source___Aljazeera