German gov't funds €1.3m Gambia's energy stabilization project
German gov't funds €1.3m Gambia's energy stabilization project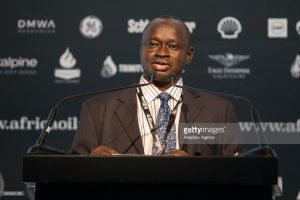 On Wednesday 2nd of October 2019, The German supported project for The Gambia's energy sector was launched. The 1.3 million euro worth project is to enhance the development of the existing power generation capacities. It's been funded by the German Federal Foreign Office and implemented by GIZ and NAWEC under the leadership of The Gambia ministry of Energy.
The GIZ project emanated from the visit of the German president to the Gambia in December 2017, who pronounced Germany's readiness to support The Gambia to stabilize electricity supply.
The project that followed his announcement has helped to reduce the occurrence of total blackouts in the Greater Banjul Area from many hours per day to a current situation of only few blackouts per month.
The minister of Energy and Petroleum, Fafa Sanyang, said the government of The Gambia through the Ministry of Energy accords special priority to improving access to reliable, affordable and efficient electricity to all citizens of the country.
He said The Gambia electricity sub-sector was mainly characterized by insufficient generation capacity, limited transmission and distribution capacity and double-digit technical and commercial losses.
"With support, the electricity sub-sector is gradually changing," he declared.
 Minister Sanyang said the measures will enable NAWEC to run its power plants more reliably, to extend the life span of the engines and to significantly save resources on maintenance.
Managing director of NAWEC, Alpha Robinson, said the project has given them the tools and technology and they must embrace it because technology and innovation are the future.
"The technology is central to the success of NAWEC," he said.
He said Gambians should embrace change and technology in order to shift beyond where they are today.
 The ambassador of the Federal Republic of Germany in The Gambia, Stephan Roeken, said the partnership is not only in words but in deed.
He said the project is an important element because it will strengthen the partnership between both countries and reduce the blackout in the Greater Banjul areas.
He said government is responsible for people especially in a democratic country to manage NAWEC in the near future.
The German experts of the GIZ offered extensive mechanical and electrical training to NAWEC's technical experts.
The project funds allows for the procurement of a generator, an oil and fuel lab, and more than 75 km of fibreglass cable, two new radio towers and other things needed to create a digital communication infrastructure for NAWEC.
The project focuses on installation of independent communication infrastructure and data collection on the transmission and distribution network, provision of quality testing equipment for oil and lubricants, procurement of 800KW generator for peak shedding and capacity building for NAWEC staff.