Hannah Baxter: Australian mother and children 'senselessly murdered'
Hannah Baxter: Australian mother and children 'senselessly murdered'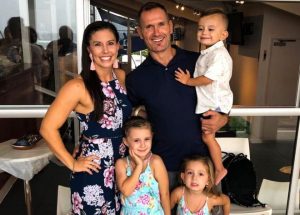 Australia is mourning the deaths of a woman and her three children who were "senselessly murdered" in a car fire, Prime Minister Scott Morrison has said.
Police are yet to confirm reports the father, ex-rugby player Rowan Baxter, set the car alight in Brisbane before stabbing himself to death.
However, they confirmed a history of family violence. Hannah Baxter, 31, and her children were killed on Wednesday.
The case has sparked national outcry over domestic violence.
"Australians all over the country are just shocked, saddened and devastated about what has happened in a suburban street," Mr Morrison told reporters on Thursday.
"Hannah and her three children [were] so senselessly and maddeningly murdered in what has occurred in a terrible act of violence," he said.
On Thursday, Queensland Police said the children and their mother had been killed, and there were no suspicious circumstances concerning Mr Baxter's death.
"There's a rising sense of anger in this day and age [that] the scourge of family and domestic violence still can lead to the death of five people," said Det Insp. Mark Thompson.
What do we know?
Police were first called to the scene in the suburb of Camp Hill the city's east in at 08:30 local time on Wednesday (21:30 GMT on Tuesday).
They found the couple's three children – Laianah, 6, Aaliyah, 4, and Trey, 3 – dead inside the car, and their mother burning on the ground beside it. Hannah Baxter, 31, died later in hospital from extensive burns.
Witnesses told Australian media she had screamed "he's poured petrol on me" and "save my children" when helpers rushed to the site.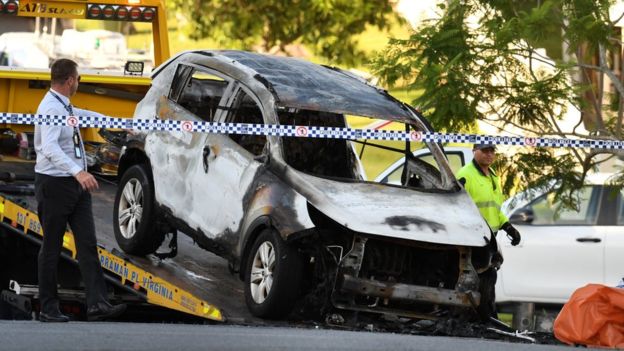 They said Mr Baxter, 42, had attempted to stop helpers intervening, before grabbing a knife from the car and stabbing himself to death. Emergency responders were unable to revive him when they arrived at the scene.
Mrs Baxter had been driving the car at the time of the incident, police said.
What do we know about the victims?
Family services had previously supported Mrs Baxter with domestic violence issues, and a number of court orders had been granted, police said.
Hannah Baxter, also known as Hannah Clarke, had moved to her parents' home in Camp Hill with the children last year after separating from her husband. The two had been working out custody arrangements.
"She loved them so fiercely and she was doing everything she could to protect them," her friend Caitlin Langford told the Australian Broadcasting Corporation.
An online fundraiser started by a relative for funeral costs said Mrs Baxter's parents had "exhausted themselves to try and help Hannah escape this monster".
"For all those who knew Hannah, or had even just met her once, [you] would know how much of a beautiful soul she was, her children were her life," said Mrs Baxter's sister-in-law Stacey Roberts.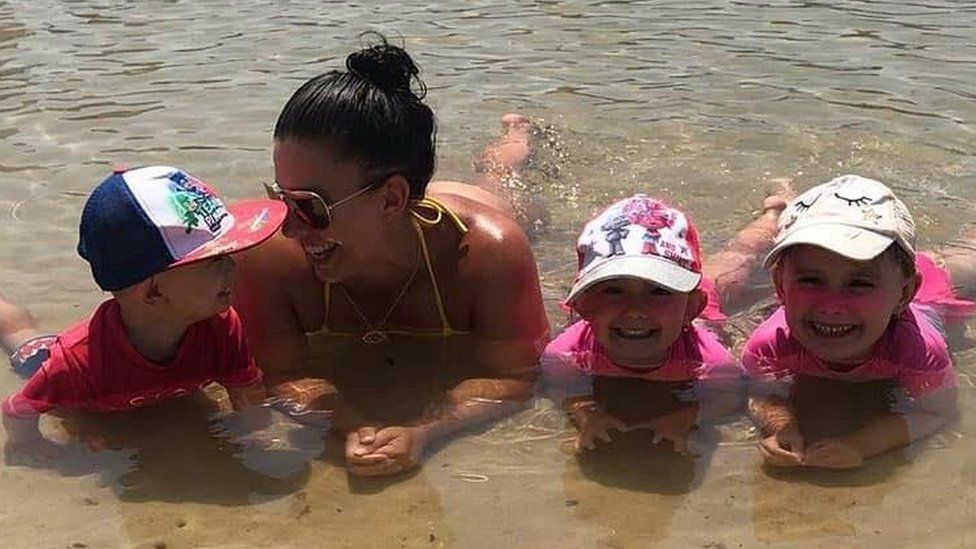 Rowan Baxter formerly played for the New Zealand Warriors rugby league team in Auckland. In recent years, he had run a gym with his wife in Capalaba to the east of Brisbane.
The gym's website describes Hannah Baxter as "an enthusiastic, passionate mother of three" and as a state trampolining champion who had won international medals.
What has the reaction been?
Tributes have poured in for the victims, with #HannahBaxter a top trend on Twitter in Australia. There has been widespread anger and despair, amid ongoing concern about violence against women.
On average, one woman per week is murdered in Australia by a current or former male partner, according to the Bureau of Statistics.
BBC NEWS