Afghan News
now browsing by tag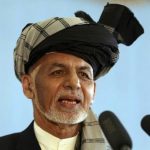 Afghan President Ashraf Ghani has started the process of freeing up to 2,000 Taliban prisoners as a "goodwill gesture", his spokesperson said, in a step that came after the government welcomed the armed group's 'surprise announcement of a three-day ceasefire' during the Eid al-Fitr holiday.
The decision to free the prisoners was taken "to ensure success of the peace process", Ghani's spokesman Sediq Sediqqi said on Twitter on Sunday.
Meanwhile, the 'ceasefire' seemed to hold as there were no briefing of clashes between the Taliban and Afghan forces by the end of the first day on Sunday.
Ghani said a government delegacy was "ready to immediately start the peace talks" with the Taliban.
Government mediators would be lead by Ghani's former rival Abdullah Abdullah after the two signed a power-sharing document last week that ended a months-long political crisis.
"This process should be completed in order to remove hurdles in the way of commencement of intra-Afghan negotiations," Suhail Shaheen, a Taliban spokesman, said on Twitter.
Source___Aljazeera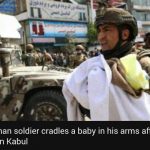 Two babies and 12 mothers and nurses died in a militant attack on a hospital in the Afghan capital Kabul on Tuesday morning.
Another 15 people, inclusive of children, were injured in the attack by a number of gunmen, officials said.
Meanwhile, in the east, a bombing at a funeral killed at least 24 people.
In the rouse of the attacks, President Ashraf Ghani said he was putting forward the recommencement of offensive operations against the Taliban and other groups.
He indicted the militants of disregarding repeated calls for a drastic change in violence.
*The Islamic State (IS) group said it was behind the attack on a police commander's funeral in Nangarhar, in the east of the country. It is still not clear who carried out the attack on the hospital, and the Taliban have denied any involvement.*
A maternity ward in the hospital is run by the international medical charity Medicins Sans Frontieres (MSF) and some of those working there are foreigners.
US Secretary of State Mike Pompeo called the attack on the hospital "sheer evil" and an "unconscionable assault". In a statement he urged the Afghan government and the Taliban to co-operate to "bring the perpetrators to justice".
The attack began at about 10:00 (05:30 GMT), and locals reported hearing two blasts then gunfire. One doctor who fled during the attack told the BBC about 140 people were in the hospital when the gunmen attacked.
Source___BBC News