Corona Virus in The Gambia
now browsing by tag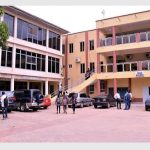 Given the dramatic surge in Covid 19 infections, the Ministry of Higher Education Research, Science and Technology has ordered for the closure of UTG, Gambia College, MDI and GTTI effective immediately.
Source___University Registrar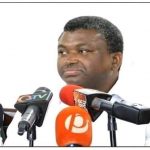 The Gambia has confirmed its first novel Covid-19 case among healthcare workers after a senior nurse catch the virus.
'The nurse, who worked at the country's main referral, EFSTH, passed away.'
It is the country's third registered Covid-19 death since the first case was recorded back in March.
*As said by the ministry of health, the senior nurse, 50, in addition to having had an underlying health condition, was a known diabetic and had also severe pneumonia-like symptoms. A sample was only collected from him after his demise on the 4th of July and a positive test result returned on 5th July.*
For now,, three other cases were recorded which took the country's toll to 61. Two of them are Belgian couple, both 64, who arrived on SN Brussels flight in late June. The other one is a UN staff of Gambian nationality, 45, who arrived on a WFP-chartered flight from Liberia.
The country at the moment has 341 people in quarantine; 31 active and 8 probable cases.
The ministry said one of the challenges now is escalation of COVID-19 among healthcare workers, while mentioning low staff precautionary measures due to the absent of incentives and the non-payment of allowances, frequent power outages in the PHEOC due to the depenance on NAWEC, as other stumbling blocks.
Source___Standard Newspaper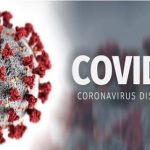 The Gambia's coronavirus cases continue to increase as four new cases have been recorded.
This takes the toll of infections in the country to 41.
'According to the health ministry, the first case is a 24-year-old Nigerian who was ordinarily resident in Senegal but recently ventured into seeking employment opportunities in The Gambia. He was picked up at the border.'
The second case is a Gambian antenatal mother with an elaborate travel history. The woman travelled from Senegal on 14 June with a dead body from France via Basse.
"The corpse proceeded to an unknown destination. She then joined a commercial vehicle from Basse to Bundung with her 2 to 3-year-old child with other passengers," the ministry said.
*On 17 June, she sought antenatal care at the Bundung hospital. Her samples were collected a few days later before testing positive. Her child however tested negative.
The third case is a 6-month-old Gambian who recently returned from Senegal with his mother and his sister. Both his mother and sibling however tested negative.*
The fourth case is a 42-year-old Gambian-Senegalese who also came from Senegal where he contracted the virus.
Twenty-four persons were newly taken into isolation, including 16 health worker contacts of the recently deceased case.
There are 13 active and three probable cases as of now.
Source___Standard Newspaper