'Jammeh era was not conducive for vocal lawyers like me'-Essa Faal
now browsing by tag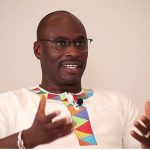 The lead Council of the Truth Commission Essa Faal, has discloses at a youth conference that The Gambia was not conducive for vocal lawyers like him during the reign of ex-president Jammeh.
Faal, a former ICC lead investigator into the Darfur killings who also served as chief prosecutor at the UN transitional administration in East Timor, was brought forward to share an inspirational reminder with a large gathering of youths from various backgrounds at the 'Hope for the Youth Conference' in Kanifing.
He challenged youths to be brave to take risks and look into ways of reshaping their lives with a big dream if they are to be successful in the world.
"Risk is the only recipe for success. Take risks and if you fail keep trying" Faal urged youths.
"I was so passionate when I left the ICC and was doing private work but I did not trust the environment in The Gambia especially for a lawyer that time, especially for a vocal person like me. The Jammeh environment was not the most conducive so I went to Senegal. Even though I was warned against it, I took the risk, I ventured and ventured and I dare say I have done very, very well," he added.
"Challenges are meant to be conquered; mountains are meant to be climbed so be ready to take risks if you want to be successful in life. Be prepared to fail; in fact, there is much to learn from failing. I remember my first common entrance taught me a lot about life but if I had succumbed to failure, perhaps I would have ended up being a guy who pushes a canoe. So pursue your passion, work hard, embrace good ideas, push and persist and someday you will make the breakthrough," Faal stated.
'He noted that there is a need for youths to re-invest in their future to ensure they turn into investors and business owners instead of employees.'
Source___Standard Newspaper