Japan News
now browsing by tag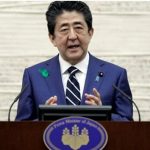 Japan on Thursday sanction the antiviral drug remdesivir to treat coronavirus patients, the government said, with an eye to approve another medication Avigan this month.
This makes Japan the second country to US on approving the drug after US authorised it on Friday for emergency use against severe cases of COVID-19.
"Remdesivir was approved under exceptional measures," a health, labour and welfare ministry official said.
"It was our country's first such approval for the treatment of coronavirus patients," the official told AFP.
Prime Minister Shinzo Abe said last week the government was getting ready to give a welcome to the experimental drug developed by US firm Gilead Sciences.
"The US go-ahead came after a major clinical trial showed remdesivir — originally developed to treat Ebola — shortened the time to recovery in some patients by a third."
Remdesivir, which is administered by injection, was already made available to some patients who are in clinical trials around the world.
Credit___Channels TV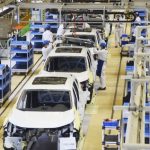 Nissan is the latest car maker to temporarily shut one of its factories as it can't get parts from China.
The firm will halt production for two days at a plant in Japan which makes the Serena and X-Trail models.
Global car brands are facing similar disruptions as much of China's manufacturing sector remains locked down due to the deadly coronavirus.
Hyundai temporarily closed its factories in South Korea last week due to a shortage of Chinese parts.
In fact, many of the world's biggest car makers are dealing with dwindling supplies as factories across China remain closed.
China is the world's manufacturing powerhouse and a major part of the global supply chain for the automotive industry, making key parts and components. Hubei, where the coronavirus outbreak first started, is a major car manufacturing hub.
Last week, Fiat Chrysler said it was considering halting production at one of its European plants due to difficulty in sourcing parts from China. It joins a long list of car brands that rely on Chinese exports.
"It only takes one missing part to stop a line," said Mike Dunne, a consultant to the car industry in Asia.
Many factories and car plants were due to reopen on Monday after an extended Chinese New Year break. Some restarted production, but others remained closed due to local authority restrictions and lack of workers. Nissan expects to restart production in China on 17 February.
In a statement, Nissan said: "Due to supply shortages of parts from China, Nissan Kyushu in Japan will carry out temporary production adjustments on February 14 and 17." It stressed there was no impact on its other Japanese factories.
Nissan is part of a French-Japanese strategic partnership that includes Renault and Mitsubishi.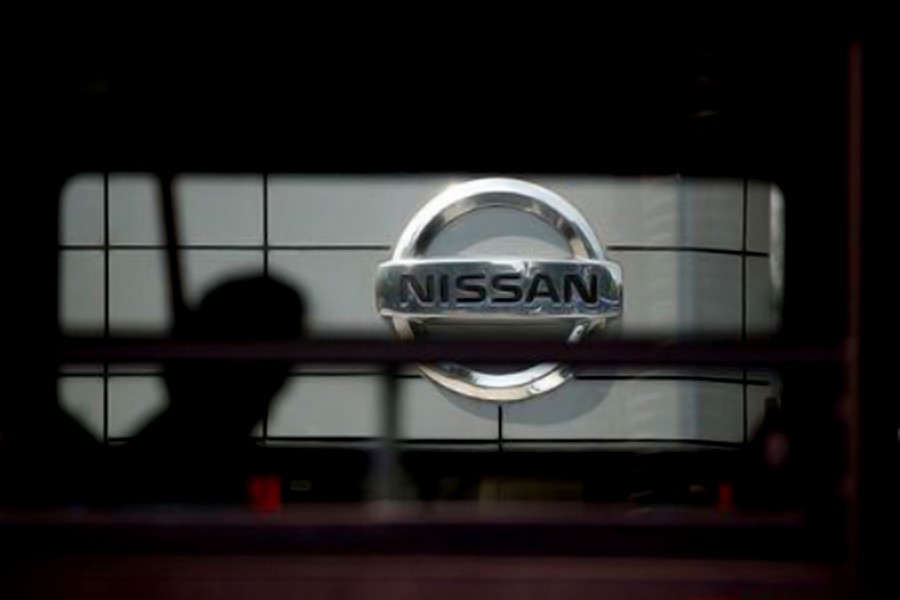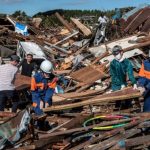 More than 110,000 people are taking part in search and rescue operations after Typhoon Hagibis struck Japan on Saturday.
The typhoon – the worst storm to hit the country in decades – has left at least 40 dead, with 16 missing.
Typhoon Hagibis also caused the cancellation of three Rugby World Cup matches but a key match between Japan and Scotland went ahead.
Japan won 28-21 to reach the quarter-finals for the first time.
The typhoon has weakened and moved away from land but has left a trail of destruction.
A train depot in Nagano was also flooded, causing 10 high-speed ("bullet") trains to be submerged. Each train has been valued at $30m (£23m).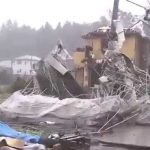 Japan is bracing itself for Typhoon Hagibis, the most powerful storm to hit the country in 60 years, to make landfall near Tokyo later on Saturday.
The country is already feeling the effects, with some areas already flooded, tens of thousands of homes without power, and one person dead.
Winds of 180km/h (111mph) could cause further flooding and landslides, the Japan Meteorological Agency has warned.
Some Rugby World Cup matches and Formula One races have been cancelled.
Authorities have issued evacuation advisories in areas at particular risk, while supermarkets are running low as people stock up before the typhoon hits.
Flights and trains have been shut down, while shops and factories have also been closed.
Even while the storm was still out to sea, tornado-like winds battered Chiba, east of Tokyo, damaging homes and toppling a car, killing its occupant.