Sierra Leone
now browsing by tag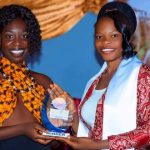 Rose Hawa Marah won the first-ever Reality Tv Show "Salone Culture Alive" hosted in Makeni and went home with the Fifty Million Leones Star Prize for being the standard performer throughout the show.
A show that hosted twelve (12) contestants from different ethnicities across the country, ranging from Mende, Temne, Kuranko, Mandingo, and Limba to Loko.
Rose Hawa Marah depicted her kuranko ethnicity's culture and traditions throughout and on the final day, was able to fine-tune Kuranko practices to "Traditional Ceremonies and Tourism attraction" that wowed the judges as she sensitively exhibited the true education of ethnicity value.
She was presented with the Star Prize of Fifty Million Leones Cheque on stage as a demonstration of the organiser's integrity and keeping their words intact.
The only entertainment show you can be educated about true Sierra Leone culture and showcase the genuine beauty of Sierra Leone culture. This is just one of the many ahead the organisers pledged
Rose Hawa is the current face of Sierra Leone Cultural Alive.
©Salone Culture Alive Media Unit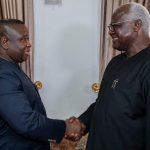 A high level meeting was held at State house this morning, Thursday, 12 September 2019, between the leadership of Sierra Leone's main opposition All People's Congress (APC) party and president Julius Maada Bio.
Both sides have been at loggerheads since general and presidential elections were won by the Bio-led Sierra Leone People's Party (SLPP) in March 2018, following protests by the APC leadership about a range of issues, including the sacking of public officials believed to be supporters of the APC, the arrest of over 20 members of the APC at the recent by-election campaigning at Hamilton, and the current delay by the Chief Justice in ensuring that election petitions regarding 12 elected APC members of parliament, filed for hearing at the Supreme Court by the APC are heard.
Last night, the APC National Publicity Secretariat published this statement: "The National Advisory Committee (NAC) of the All Peoples Congress (APC) met this evening to discuss a request by State House for a possible meeting to be held tomorrow, 12th September 2019 at State House, between H.E. President Julius Maada Bio and Former President of Sierra Leone, Chairman and Leader of the APC, Dr Ernest Bai Koroma to address Human Rights Issues, Rule of Law, Good Governance, Democracy, National Cohesion and Peace."
There have been calls for mediation between the two sides, from various quarters in and outside of Sierra Leone, as political stability and national cohesion came under serious strain, after the security detail of the former president was removed without consultation, the arrest of APC supporters at their party's headquarters in Freetown, followed by an embarrassing scene at the country's Lungi International Airport where the former president was denied the use of the VIP lounge.
But today, there is hope across the country for common ground and understanding to be struck at the State House meeting,  building trust, engendering political harmony and peace.
Senior government ministers – including vice president Jalloh, chief minister Francis – who is a professor in peace studies, were also present at the meeting with the APC party leadership, which was represented by former present Ernest Bai Koroma – who is the leader and Chairman of the party, the deputy chairman – Minkailu Mansaray, Osman Yansaneh – Secretary General, and Ibrahim B. Kargbo – leader of APC in parliament.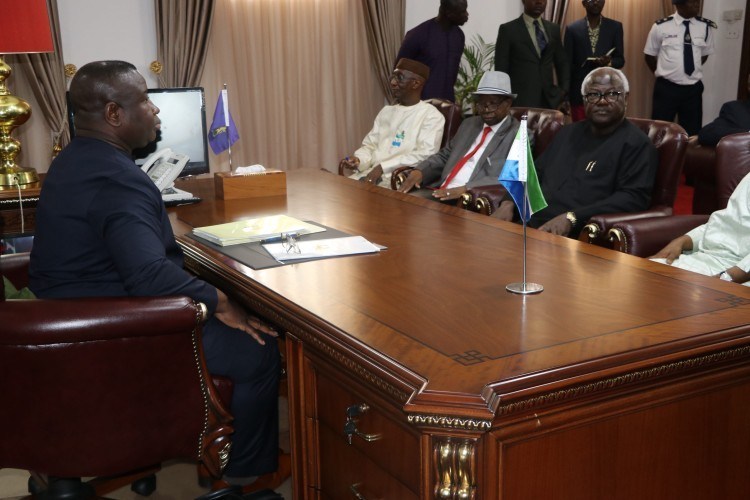 Welcoming the APC leadership, president Bio expressed his commitment to peace and national cohesion, adding that irrespective of political differences, political leaders should have a continuous dialogue on issues of peace and national cohesion.
"This is our home and we owe it to the nation irrespective of our different political parties. Let us begin to chat the way forward so that peace and unity can return to the nation," president Bio said.
According to State House press secretary and presidential spokesman, "president Julius Maada Bio is expected to hold a series of meetings with leaders of other political parties in future, to enhance the role of political parties in the consolidation of peace. This is to continue the national dialogue on strengthening peace and national cohesion post Bintumani 111 conference."
Many in Sierra Leone say they welcome president Bio's new form of 'rapprochement', which was seen a couple of days ago when  he said these words at an event at State House, in reference to the public humiliation of suspected exam criminals by the ACC: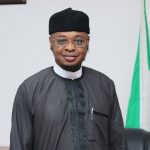 In line with the directives of the Honourable Minister of Communications Dr Isa Ali Ibrahim Pantami FNCS FBCS MCPN on assumption of office to all Agencies and Parastatals under his purview, the Nigeria Communications Commission (NCC) has submitted its baseline short-term performance targets report.
The report Signed by the Executive Vice Chairman of the Commission contained precise figures of improperly registered SIM cards in use around the country. The Commission in its report disclosed that an estimated nine million two hundred thousand (9.2M) SIM cards did not comply with the proper procedures of SIM registration. The investigation which was carried out at the behest of the minister, has exposed for the first time in the Telecomms history of Nigeria, in precise detail, the magnitude of defaulters.
Reacting to the report, the minister expressed concern over the security implication of this discovery and further directed that the Telecomms regulator, should with immediate effect, ensure that all improperly registered numbers are duly reregistered. To ensure maximum compliance, Dr Pantami, has directed NCC to ensure all mobile network operators block all SIM cards that do not meet proper registration standards until users comply with proper reregistration procedures.
The security implication of this irregularity is too grave to ignore and the Federal Ministry of Communications will not tolerate any actions or inactions that will compromise the nation's security.
Signed
Uwa Suleiman (Mrs)
Spokesperson to the Honourable Minister of Communications.
September 12th 2019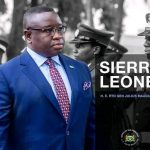 Sierra Leone: President Bio in one year four months in government benefit to the Sierra leonean's them,from April 4th, 2018/August 30th,2019.
President Bio scores two thousand six hundred ninty six point against apc👉2696 views
Contributed:
Here is what has been achieved by President Julius Maada Bio (photo) and his government in one year (April 2018 to April 2019):
Paid workers without using bank overdraft
Paid $1.2 billion domestic debt left by ex-president Koroma of the APC.
Gave Sierra Leoneans reliable and sustainable electricity.
Recruiting 300 females in the army ,first ever in history of this country.
Launched the free quality education that is now in force.
Supplied 26 million text books and other school materials to school pupils
Commissioned 48 hospitals across the country.
Introduced free 24 hours ambulance services across the country.
Solar electrification of almost all district headquarter towns, cities and some rural communities
Approved over 100 schools across the country along with a huge number of teachers who were not on payroll.
Gave risk and other allowances to serving health workers and about to give over 3,000 pin codes to nurses and other health workers.
Supplied 506 ambulances across the country during his thank you tour.
Commissioned two universities, one in Bonthe district and another in Kono district with the Eastern Polytechnic including the Bunumbu Teachers' College in the pipeline for transformation to university status.
Increased public workers' salaries by15%.
Gave Le18.3 billion to Freetown city council, even though an APC led council, to transform Freetown into a 21st century city.
Renovated and changed the Sierra Leone Parliament into a modern 21st century Parliament.
Paid for all university application forms for students who entered university this year.
Paid fees subsidies for all students across the country to schools
Gave scholarships to all students studying, mathematics, geography, agri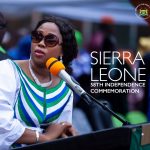 Children were given top priority in this years Independence commemoration. The new government fully understands that true independence comes from liberating the mind.
President Bio made it categorically clear that "the Ministry of Finance make no budgetary allocations to fund Independence Day celebrations until generated domestic revenue makes up 20% of our Gross Domestic Product. " This is a move that proves that our President puts the development of our great Republic above all else.
The First Lady working with the JMBWW, Security Services, some government ministries and goodwill from Sierra Leoneans both home and abroad, decide to commemorate the governments new vision on Human capital development, and a move from Partisan politics to patriotism.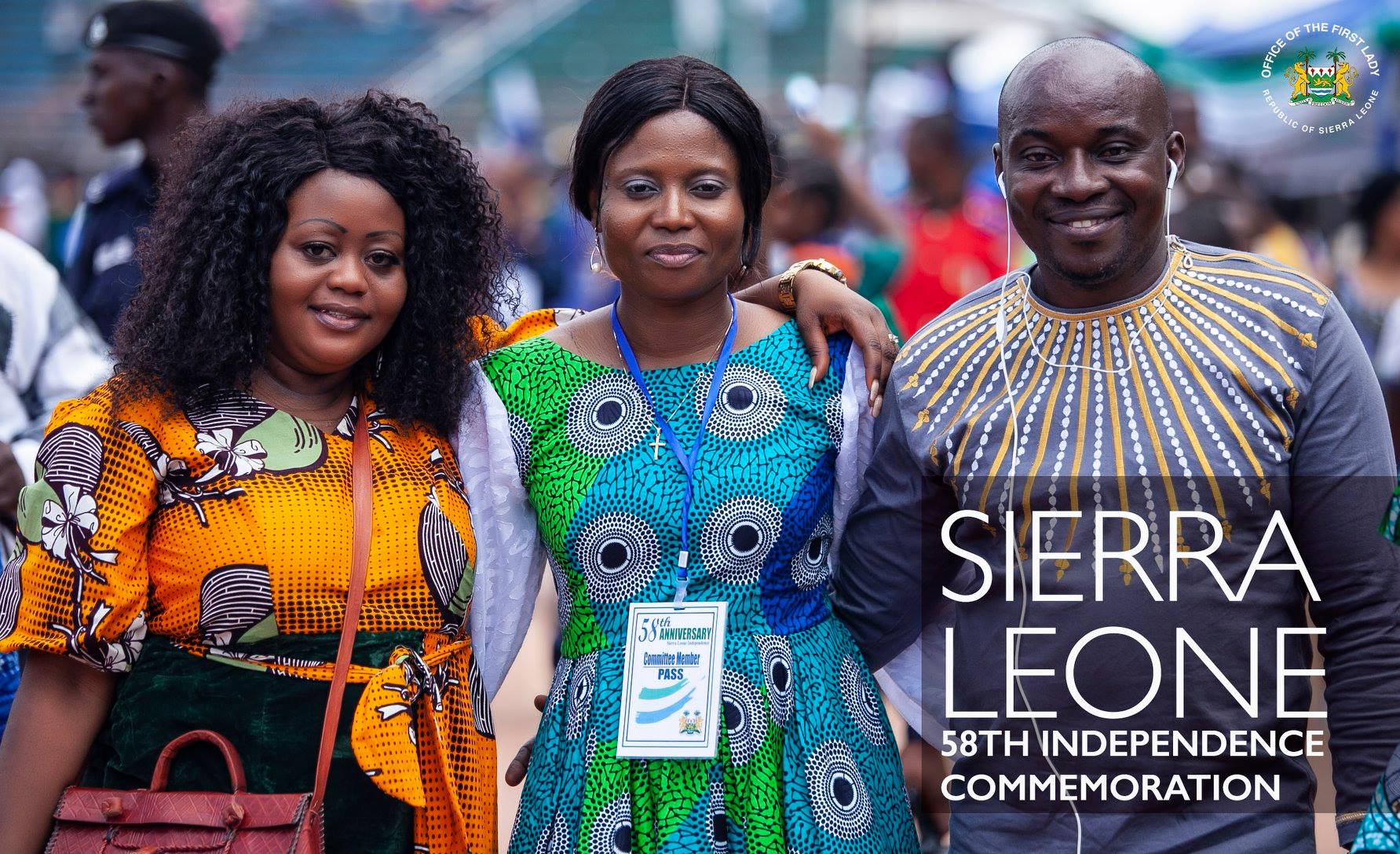 Only schools in Freetown were invited with strict quota on the number of school kids. Schools in other district celebrated in their districts. Each school represented in the stadium , came with banners that prioritised Human Capital development, and full support for the Free Quality Education. To portray patriotism, the longest flag in Africa was paraded by over 1000 persons at the stadium.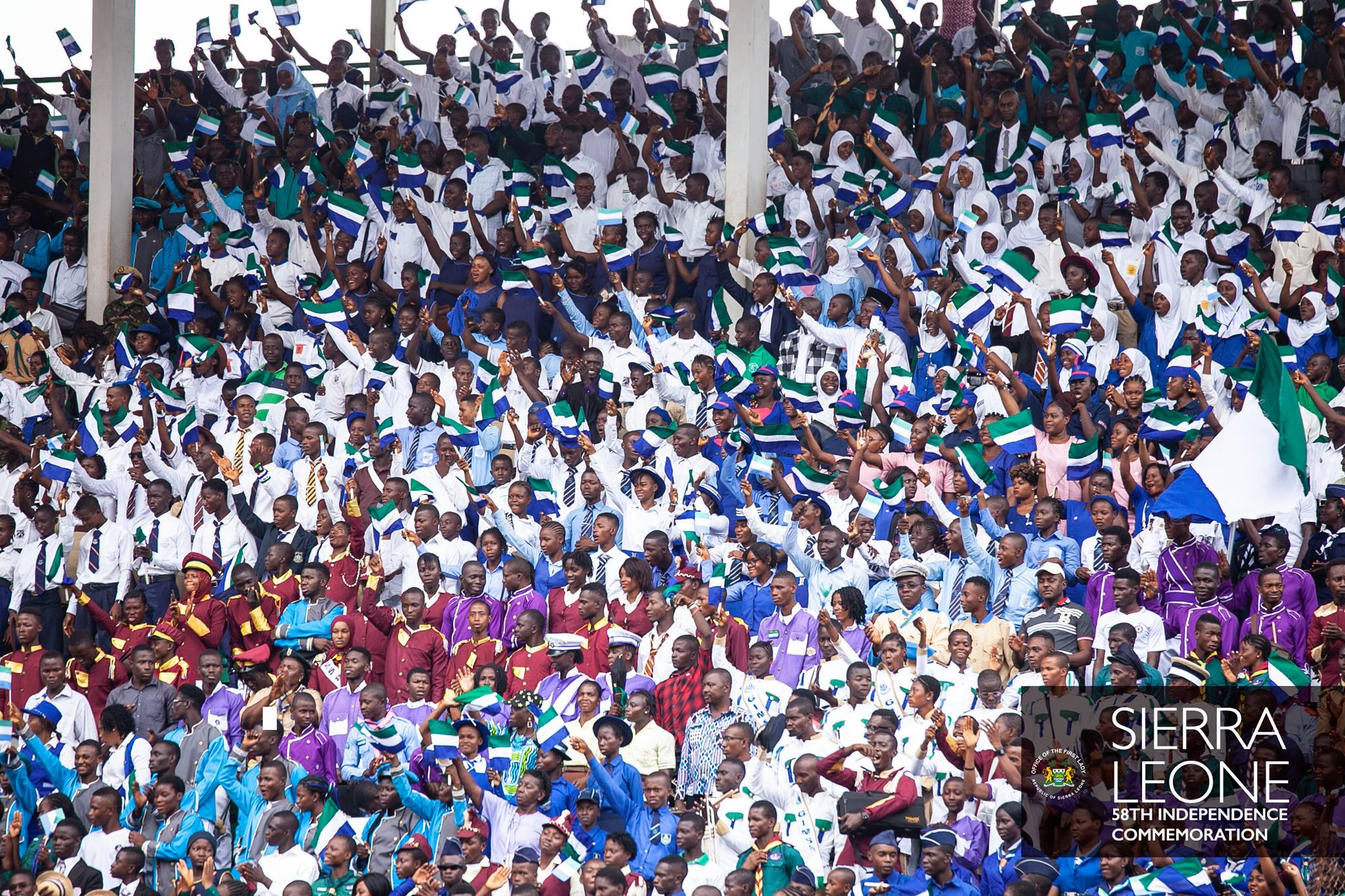 The Chief Minister Prof. David Francis, stated in very stern terms, that Sierra Leone must take it's place as a role model in Africa. This is not the time for unnecessary fanfare, but time for serious business. The First Lady in her vote of thanks, reiterated , that the new government is about working together to build a great Republic, so we will be truly independent. First Lady said "We should love our Sierra Leone more that we love ourselves ".
Strategic Communication Division
Office of The First Lady
info@officeofthefirstlady.gov.sl
+232 303 68273