TIKTOK
now browsing by tag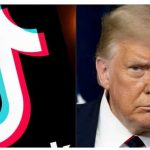 US President Donald Trump late Friday lashed out anew at ByteDance, issuing a fresh executive order stating the Chinese internet giant must sell its interest in the Musical.ly app it bought and merged with TikTok.
The order builds on sweeping restrictions issued last week by Trump that TikTok and WeChat end all operations in the US, his latest explosive moves aimed at countering China's rising global power.
ByteDance bought karaoke video app Musical.y from a Chinese rival about three years ago in a deal valued at nearly a billion dollars. It was incorporated into TikTok, which became a global sensation.
Trump's order contends there is "credible evidence" leading him to believe that ByteDance's take-over of Musical.ly "threatens to impair the national security of the United States."
"As we've said previously, TikTok is loved by 100 million Americans because it is a home for entertainment, self-expression, and connection," ByteDance said in response to an AFP inquiry.
"We're committed to continuing to bring joy to families and meaningful careers to those who create on our platform for many years to come."
The order set to take effect in 90 days retroactively prohibits the acquisition and bars ByteDance from having any interest in Musical.ly.
Trump ordered that any sale of interest in Musical.ly in the US had to be signed off on by the Committee on Foreign Investment, which is to be given access to ByteDance books.
It also ordered that any saved user data be destroyed.
Source__Aljazeera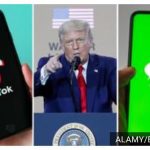 The company replied that they were "shocked" by an executive order from the US President disclosing the ban.
TikTok said it would "pursue all remedies available" to "ensure the rule of law is not discarded".
According to BBC, Mr Trump issued a familiar act against China's WeChat in a major escalation in Washington's stand-off with Beijing.
WeChat's owner, Tencent, said: "We are reviewing the executive order to get a full understanding."
The president has already threatened to ban TikTok in the US, citing national security concerns, and the company is now in talks to sell its American business to Microsoft. They have until 15 September to reach a deal – a deadline set by Mr Trump which is a period of 45 days.
The Trump administration claims that the Chinese government has access to user information gathered by TikTok, which the company has denied.