Unicef asks Gambia to implement laws to shelter children from FGM
now browsing by tag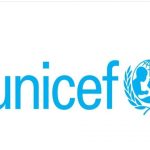 Unicef has called on the Gambia government to greatly implement all laws that protect children in The Gambia from FGM.
On this year's commemoration of the African Child, the UN children's agency is calling for child-friendly justice system in line with the theme of this year's commemoration.
Unicef said: "The Gambia has ten years to achieve the SDGs. Ten years to end extreme poverty, to achieve quality education, to reduce inequality, and to empower children and women. Ten years to provide access to justice for all, especially the most vulnerable in society: our children.
"For children to benefit from a child-friendly justice system, UNICEF is calling for the implementation of the following actions: the justice system to strongly enforce all laws that protect children in The Gambia, including from violence, abuse, discrimination, FGM/C, child marriage, and child labor; the Ministry of Women, Children and Social Welfare in collaboration with the Judiciary to ensure that every child, everywhere in The Gambia has access to child-friendly justice by expanding the children's court to cover the entire country.
"The Ministry of Women, Children and Social Welfare to coordinate within the Government of the Gambia the full implementation of the Children's Act to provide children with alternatives to detention and diversion such as community rehabilitation, community service, and counseling; the Ministry of Women, Children and Social Welfare to coordinate all efforts, including at community level, to protect children, anywhere in the country, from violence, harm, and abuse; [and] the government, civil society, and all caregivers to empower children, including members of the Children's National Assembly of The Gambia, to participate in the national discourse, and have their concerns listened to and addressed by the concerned decision makers"
Source___Standard Newspaper