Trump Says US To 'Crush' COVID-19 With Vaccine 'This Year'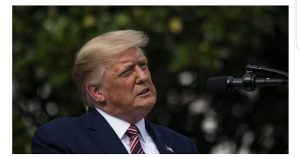 By Amie T. Camara
Afrinity Production unveil to you President Trump's speech at the convention as he runs for second term in the upcoming November Election.
Trump on Thursday pledged to "crush" the coronavirus pandemic with a vaccine by the end of the year, as he accepted the Republican nomination for his second term.
"We are marshaling America's scientific genius to produce a vaccine in record time," Trump said. "We will have a safe and effective vaccine this year and together we will crush the virus.
Source___New York Times