Body of Stephanie Simpson, British hiker missing in New Zealand, found
Body of Stephanie Simpson, British hiker missing in New Zealand, found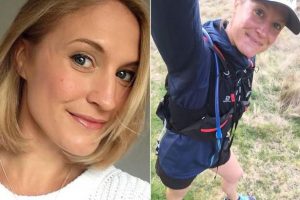 Police in New Zealand have found the body of a British woman who disappeared during a hiking trip earlier this week.
Stephanie Simpson, 32, was reported missing on Monday after telling friends she was planning to go hiking in Mount Aspiring National Park on the country's South Island.
Simpson, a landscape gardener in nearby Wanaka, had failed to turn up to work on Monday morning.
earch teams had earlier found items in the area thought to belong to Simpson, including a pack and a pair of boots.
They found her body at 1.40 p.m. local time on Friday, police said.
"The search was extremely challenging at times, especially in consideration of the terrain, and the work of all involved is to be commended," Mark Kirkwood, officer in charge at West Coast Search and Rescue, said in a statement.
Mount Aspiring National Park hosts a sizable mountain range, with the highest point rising to nearly 10,000 feet.
"Police extend their condolences to Stephanie's family at this tragic time," Kirkwood added. "The family are understandably grieving and they have asked media to respect their request for privacy during this difficult time."
"Police would also like to thank everyone involved in the search since it began on Monday for their considerable efforts to locate Stephanie," he said.