Entertainments
now browsing by category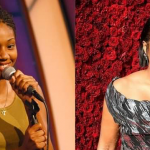 By Amie T Camara
However, when life was hard for her at the age of 21, she sold all her eggs for money. She is still hopeful of being called, 'mother' soon.
According to her, there was a time she really wanted money and the only way out was to sell her eggs.
But since her hope of having a baby is 95% uncertain, adoption is her last option.
Source: YEN