Commission recommends leases issued to Jammeh be cancelled
Commission recommends leases issued to Jammeh be cancelled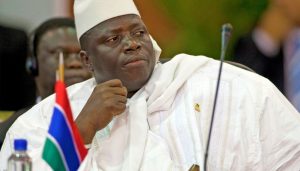 The findings and recommendations of the Commission of Inquiry on the public land grants by the State and District Authorities (general) were accepted by the government that the "leases issued to former President Jammeh be cancelled and/or rescinded.
This was revealed in a government White Paper, an excerpt of the report of the Commission of Inquiry into the financial activities of public bodies, enterprises and offices as regards their dealings with former president, Yahya Jammeh and connected matters.
It was noted in the report that former President Jammeh was engaged in a land grab and he abused his authority as president to do so. He as well acquired several leased lands in the tourism development area (TDA), which are public lands leased to him by the State and local communities with the approval of the minister responsible for lands, without payment of any form of consideration.
Among these several other lands according to the Commission's report including forests, lagoons, reserves and parks, islands and these are public lands leased to him by the State directly or by district authorities.
As per the recommendation it was noted that "it would be unconscionable and contrary to public policy if former President Jammeh were allowed to keep gifts of community lands needed for the livelihoods and development of entire communities."
It continued that, since the government accepts these findings, in so far as they relate to lands allocated by local communities to former President Jammeh and accordingly that the government accepts the recommendations of the Commission that the said lands be confiscated by the State and properly planned to serve the most urgent public needs of local communities "the said land are (were) hereby confiscated."