Updates on the death of Marie Mendy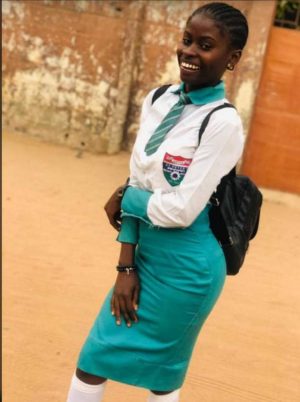 There has been alot of theories surrounding the death of a 24 year old Marie Mendy in Busumbala and here is the truth of what really happened.
The scene happened in the neighborhood of our source, which is 50 meters away from his home. The witness knows both Marie and Gomez.
When the scene happened, the witness and other few people were the first on the scene, even before any adult family members of the victim.
Most of the stories online are been heard from a third party who actually were not there and they seem far from the fact. The rumors going around that the alleged killer and rapist of Marie did not have any blood stain on his hand or cloth is nothing close to the truth.
Our reliable source assured us that, there were blood stains on Gomez, on the side of his Jean, shirt and hands when the fire and rescue service took him out from the well "that I can assure you", he said.
"I'm not saying he did it, because the murder weapon and mutilated part was not found, and the police suggested that it might be in the well, and that they will bring someone to check inside which they never did", he briefly explained.
Initially what was found was a hammer around the death body, so the first People there even thought he used the hammer to kill Marie, but later discovered that he used the hammer to open the manhole where his phone was found.
Marie's compound is having two very wild dogs, no stranger will dare to enter the compound. So the fact that there might be a third person involved, is seen to be calling for a thorough investigation.
According to sources, Gomez sent all the kids out on different errands and literally closed the door from inside. The one who found Marie's death body was his little brother who is said to be around 9 to 10 years old, he was the one who alerted the neighbors about the incident.
Our doubts are just two!!
Why is the police delaying on checking the well?
Could all the missing evidence be in the well?
By Amie T. Camara