WHO: Tanzania not sharing information on suspected Ebola cases
WHO: Tanzania not sharing information on suspected Ebola cases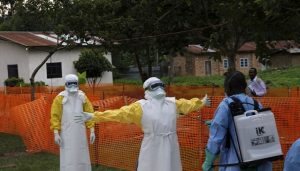 The World Health Organization (WHO) has issued a rare public rebuke to Tanzania over its failure to provide detailed information on suspected Ebola cases.
In a statement on Saturday, the UN health agency said it learned on September 10 of the death of a person in Tanzania's commercial capital, Dar es Salaam, two days earlier.
On September 11, WHO was "made aware of unofficial reports" the individual had tested positive for Ebola.
"Identified contacts of the deceased were unofficially reported to be quarantined in various sites in the country," the agency's statement said.
It added that WHO had also learned of two other non-fatal suspected infections, one of which reportedly tested negative, but despite repeated requests was provided with no further information from the country's authorities on any of the three cases.
"To date, clinical data, results of the investigations, possible contacts and potential laboratory tests performed … have not been communicated to WHO," the statement said.
"The limited available official information from Tanzanian authorities represents a challenge," it added.
The Tanzanian government formally informed WHO on September 14 that it had no confirmed or suspected cases of Ebola. Health Minister Ummy Mwalimu told reporters on the same day that officials had investigated two recent cases of unknown illnesses, but they were not Ebola.