As A Child his hand was amputated by Rebels during the Sierra Leone 🇸🇱 War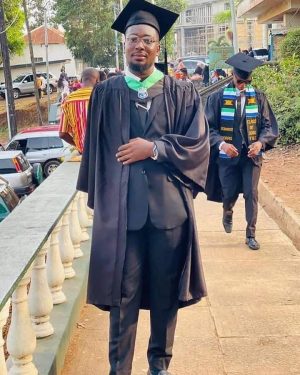 #Congratulations
Super proud of this young man.
As a child, his Arm was #Amputated by #Rebels during the Sierraleone #civil_War.
Yesterday he #Graduated 🎓 from #University in Sierraleone – Dont let nothing Stop you! God Over Everything 🙏🙏🙏🙏 the size of your Success depends on the depth of your desire.