BRIGHT STAR ENTERTAINMENT: Is This Popular Comedy Group Gambia's Future?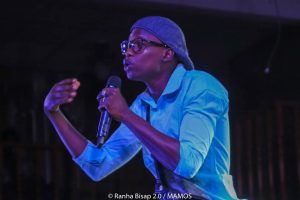 Afrinity Production brings to you their exclusive interview with one of four Bright Star Entertainer's Buba A. Jallow who is currently studying at MDI. His comedy name is Pa furrmuss and sometimes call Papa jerry.
The young Gambian comedian is the Ex drama coordinator of the Serrekunda central. Training young volunteers on drama and ballet dance. And now working with Bright stars ent and Blaque magique.
Buba is 25 years of age and has joined the Bright Star Entertainment five years ago since it's formation.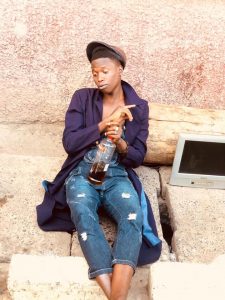 The Bright Star Entertainment consist of four young Gambians and Buba discloses to us of how a great and productive group it has been since they all learn from each other.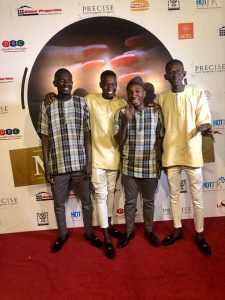 Buba is currently working as an entertainer with his team to play their role in national development with entertainment. Their recent video which was released few days ago addresses the electricity problems Gambia has been facing. Alternating between fighting for people's needs and poking fun of NAWEC as a difficult balancing act but the comedians still nailed it.
When asked why comedy, Buba said "I choose comedy as a career to put smile on people's faces and inspire the younger generation".
Buba motivational drive comes from living with his Grandmother, who played a great role in his life. "She smiles at people and always willing offer help no matter how small she could do, and today I understand how key sharing and caring is," said Buba.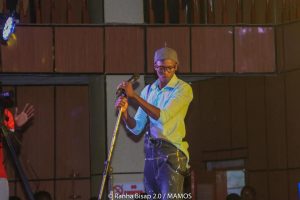 Asking what he dislike about the entertainment world, he replied "less support and platforms are really not encouraging comedians."
Buba want to pursue his education and be a better entertainer, to be the voice of the people with his team, has always been his greatest goal.
He disclose that, he cannot do without his irreplaceable family, friends, and fans both in the Gambia and the diaspora and especially his Bright star entertainers.
By Amie T. Camara