Police Taken into Custody 52 Boys For Playing Football At Night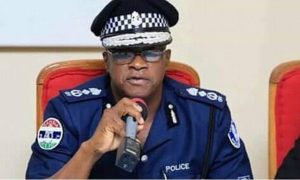 Personnel of the Police Intervention Unit (PIU) cooperatively with other security operatives have lately arrested fifty-two boys in Banjul for playing football at night.
As said by Mr Sanjally Trawally, the Deputy Director of Health Promotion and Education at the Ministry of Health said these security operatives were alerted that there are boys in Banjul who always play football at night. He said when the security personnel went there; they arrested the fifty-two boys.
'When asked about the whereabouts of these boys, Trawally said he cannot confirm their situation, adding he can't tell.'
He said the Senegambia Tourist Security Unit (TSU) station personnel along the beachside to survey and mounted checkpoints around the Tourism Development Area to restraint access to only essential workers and also enforce safe distancing.
"Mansakonko Taskforce engaged on routine patrol at markets to ensure non-essential vendors are closed as per the stipulated opening and closure time and engaged them to observe safe spacing and abiding by the Public Emergency Regulations," he said.
Trawally said the task force has also detained two motorists who were riding with unregistered motorcycles, that they are known to be Senegalese but when they attempted arresting them, both ran away and left their motorcycles at the spot.
"Three communities and eighty-nine households have been sensitized on COVID-19 preventive measures using existing community structures," he said.
'Regarding the next steps the Ministry of Health will embark on, Mr Trawally said they will orientate regional Governors and district chiefs on COVID-19.'
Source___Foroyaa