Nigerian news
now browsing by tag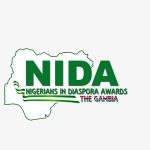 NIGERIANS IN DIASPORA AWARDS – THE GAMBIA at the Ocean Bay Resort in Cape Point, on Saturday 23rd of November 2019 at 8pm.
A memorable night celebrating the brotherhood between The Gambia and Nigeria.
This event will have in attendance top Nigerian professionals who have contributed immensely to the legal, education, medical, commerce, diplomatic and military fields among many others in the Republic of The Gambia. Nigerians have rendered their support to this nation through the Federal Government Technical Aid Programme as well as through other formal and informal bodies.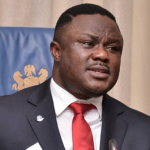 The anticipated radio broadcast of the presentation of the 2020 budget by the Cross River State Governor, Professor Ben Ayade on Friday did not take place as the budget proposal was not ready.
The Director General of the state Budget Office, Abeng Onoh, confirmed to journalists on Friday in his office in Calabar that the budget would be ready by next week.
According to him, "When the governor asked us we told him we have not finished. I just finished speaking with the consultant.
"By Wednesday or Thursday (next week) the budget will be okay. The problem why the budget was not finished is not from us but the consultant. The network was always fluctuating. Sometimes he will come and sit down for the network to come up. It was not the governor's fault."
Onoh, who did not disclose the name of the consultant, further explained that, "What happened is that nearly all the states are operating 52 digits while we are still operating 35 digits mode of codification of projects in the budget. The whole world are using 52 digits. So we are converting from 35 digits to 52 digits. We have not really finished.
"If you look at the capital expenditure, the coding has geo-location. If you have a project in Obubra, any person who sees the code on the internet will know the location is Obubra. Likewise projects in other local governments. In the Federal Government budget, it is the states that are used as codes. It is also operating the 52-digit code.
"Every state has a code. In the states every local government has a code. Any project you do in that local government has a code and can easily be traced as projects are codified according to local government. Cross River State uses State Integrated Financial Management Information System rather than Medium Term Expenditure Framework (MTEF) the Federal Government and other states use."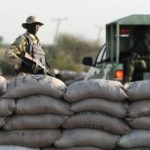 The Nigerian Army said on Sunday that the Boko Haram and Islamic State West Africa Province fighters were smuggling smoked fish into the country to sustain their criminal activities.
The army noted that its troops attached to the Operation Lafiya Dole arrested a syndicate of terrorists which specialised in smuggling "smoked fish from the Lake Chad region."
According to the military, seven Boko Haram terrorists were also killed by an Improvised Explosive Device laid by them for the troops along the Jakana-Mainok Road in Borno State.
The army Operations' Media Coordinator, Col. Aminu Iliyasu, in a release on Sunday, noted that four suspects in the terrorists' fishing business were arrested and 16 sacks of smoked fish concealed in a room were recovered from them.
Iliyasu said, "As the artillery bombardment and ground assault by troops intensify, some marauding Boko Haram criminals met their waterloo as one of their vehicles, a Toyota Sam Sahara Model, stepped on an IED laid by them against troops at the Lamba'a Forest. The destruction consumed seven Boko Haram criminals while eight others suffered severe injuries.
"In another development, a syndicate that specialises in the smuggling of smoked fish from the Lake Chad region for sale in some parts of Nigeria has been arrested by the troops of Operation Lafiya Dole. Reliable information available revealed that Boko Haram criminals, ISWAP and their collaborators are using the fish business to finance and sustain their heinous activities.
"The proceeds from the sale are believed to be channelled into the procurement of foodstuffs, groceries, drugs, toiletries, vehicle spare parts and other items for the sustenance of their criminal activities.
"Troops of Sector 3 of the operation, while acting on reliable intelligence, raided the residence of some suspected illegal fish smugglers near the Water Board Internally Displaced Persons' camp in the Monguno Local Government Area of Borno State. Four suspects were arrested and 16 sacks of smoked fish concealed in a room were recovered.
"In a similar operation, nine vehicles loaded with illegal smoked fish consignments were equally intercepted at Bukarti in the Geidam Local Government Area of Yobe State en-route Hadejia in Jigawa State. Consequently, 18 suspects including the drivers, conductors, mechanics and agents were also apprehended."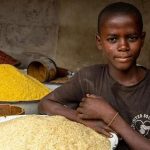 The Minister of Finance, Mrs. Zainab Ahmed, says the International Monetary Fund supports Nigeria's closure of its land borders because it understands that the action is not punitive.
Addressing newsmen in Washington on Sunday, Ahmed explained that the measure was intended to restore Nigeria's relationship with its neighbors, based on commitments made.
She said that President Muhammadu Buhari did not want to approve the closure because he was mindful of the adverse effect it would have on the economies of neighbors.
According to her, there were several engagements between Nigeria and the neighbouring countries toward securing compliance to the rules, "but things got worse".
"Of course, there will be economic impact on the side of our neighbours due to the border closure, that is a consequence of it.
"In a manner of speaking, IMF supports the border closure that we have done because they understand that the closure was not meant to be punitive.
"It was meant for us to restore our relationship with our neighbours back to the commitments that we made.
"The commitment that we have among these countries is that goods can come through their ports to Nigeria.
"They are supposed to come in sealed containers escorted to Nigeria for the Nigeria Customs Service to inspect the goods and charge them.
"But that is not what is happening. They allow containers to be opened, and also allow goods to be smuggled beyond the formal borders through several illegal routes,'' she fumed.
The minister reiterated that Nigeria would ensure that rules were obeyed now that it had committed itself to the African Continental Free Trade Area," otherwise local industries will suffer."
She said that a lot of discussions were ongoing between Nigeria and the affected countries toward securing their re-commitment to the rules governing cross-border trade.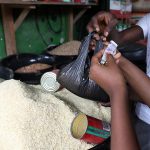 Ban since summer on goods imported via land borders has pushed up food prices and pummeled neighbouring Benin's economy.
Nigeria has closed its land borders to all movement of goods and has no timeline for reopening them, the head of the nation's customs agency said.
"All goods, for now, are banned from being exported or imported through our land borders and that is to ensure that we have total control over what comes in," Hameed Ali, comptroller-general of the Nigerian Customs Service told reporters in Abuja this week.
President Muhammadu Buhari unexpectedly closed Nigeria's borders to imported goods in August declaring the time had come to end rampant smuggling across the porous frontiers.
The closure has had a devastating effect on Benin, Nigeria's neighbour to the west, which has been a key exporter of foodstuffs to Africa's most populous country.
It has also pushed up prices for staples such as rice at markets around Nigeria.
Ali's announcement this week was the first official confirmation of a total shutdown in trade across Nigeria's land borders – including goods that had been moving legally.
"We are strategising on how best the goods can be handled when we eventually get to the point where this operation will relax for the influx of goods," he said.
He did not give a timeline for any relaxation of the controls.
The closure does not affect Nigeria's oil exports, which are exported almost entirely via the nation's ports and offshore oil platforms.
Ali said that all imports should now come through the country's ports where they can be monitored more easily and generate much-needed revenue.
Nigeria relies heavily on imports to feed its booming population of some 190 million, but the government is seeking to bolster domestic agriculture as it looks to diversify the oil-dependent economy.
Unilateral border closures go against all commercial and freedom of movement treaties signed under the Economic Community of West African States (ECOWAS).
The closure has also cast a shadow over a historic free-trade agreement, signed by 54 out of 55 African countries, that reached a key operational threshold in July.
Nigeria, as well as Benin, had signed onto the pact on the eve of the landmark day- a move hailed as a crucial push towards ending the continent's trade barriers.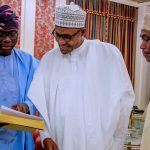 Lagos is the most indebted state in both foreign and domestic borrowing in the first half of 2019, with total public debt at N992.38 billion.
Business Insider SSA's analysis of the Debt Management Office data shows that Lagos' domestic borrowings dipped by 7.35% to N479.04 billion from N517 billion recorded June 30, 2018.
Lagos state's foreign debt stood flat at $1.42 billion (N513.33 billion) in Q2 2019 when compared to the same period in 2018.
Following Lagos on the foreign debt profile is Edo state with $277.74 million while Rivers state followed on domestic borrowing with N266.94 billion, during the same period under review.
Here are the Nigerian States with highest foreign debt
Lagos $1.42 billion
Edo – $277.74 million
Kaduna $223.76 million
Cross River $192.73 million
Oyo – $136. 53 million.
The Nigerian States with highest domestic debt
Lagos N479.04 billion
Delta N233.56 billion
Rivers N266.94 billion
Akwa Ibom N206.41 billion
Cross River N168.82 billion
Despite growing concerns over the country's debt level, Nigeria's Minister of Finance, Budget and National Planning, Zainab Ahmed, said the challenge is not in debt level but how to raise revenue as an alternative.
The IMF said the country's Debt-to-GDP ratio is good but too risky.
In an Independent Day report on October 1, 2019, the News Agency of Nigeria (NAN) described how Nigerian state debt profiles serve as impediments to democratic values and dividends. The report observed how successive governments accumulate debts for new ones serving as obstacles for the provision of capital projects.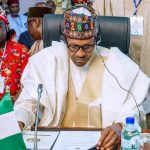 For the second time in a month, police raid a building where hundreds of boys were held in dehumanizing conditions.
Nigeria's president on Tuesday ordered a crackdown on abuse at Islamic schools, after a second police raid in less than a month revealed men and boys subjected to beatings, abuse and squalid conditions.
Nearly 300 had been held captive at a school in the Daura area of Katsina, the home town of President Muhammadu Buhari, where police said they discovered "inhuman and degrading treatment" following a raid on Monday to free the remaining students.
Late last month, police freed hundreds from similarly degrading conditions in neighbouring Kaduna state.
"Mr President has directed the police to disband all such centres and all the inmates be handed over to their parents," said a presidential spokesman.
"The government cannot allow centres where people, male and female, are maltreated in the name of religion," he said.
Prior to this week's raid, hundreds of captives had escaped the centre, police said on Tuesday.
The 67 inmates who were freed by Katsina police were shackled, and many were taken to hospital for treatment, Police Superintendent Isah Gambo told Reuters.
"I tell you they were in very bad condition when we met them," Gambo said.
A freed captive told Reuters on Monday that the instructors beat, raped and even killed some of the men and boys held at the facility, who ranged from seven to 40 years of age. It was not immediately possible to verify his account.
While the institution told parents it was an Islamic teaching centre that would help straighten out wayward family members, the instructors instead brutally abused them and took away any food or money sent by relatives.
Police said they had arrested the owner of the facility and two teachers, and were tracking other suspects.
The more than 200 captives who escaped were still missing, Gambo said. Police were working to reunite the others with family members.
"The inmates are actually from different parts of the country – Kano, Taraba, Adamawa and Plateau States," he said.
"Some of them are not even Nigerians. They come from Niger, Chad and even Burkina Faso and other countries."
Islamic schools, called almajiris, are common in the mostly Muslim north of Nigeria.
Muslim Rights Concern, a local organisation, estimates about 10 million children attend them.
Buhari said the government planned to ban the schools eventually, but he has not yet commented on the Katsina school.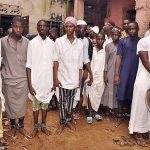 Police in northern Nigeria have freed 67 people who had been found shackled at an Islamic boarding school, officials say.
The pupils, between the ages of seven and 40, told police they had been tortured and abused.
Last month, more than 300 male students were freed from a similar boarding school in neighbouring Kaduna state.
Islamic boarding schools, known as Almajiris, are common across the mostly-Muslim north of Nigeria.
In a statement released on Monday, police said the boys and men were chained and subjected to "inhuman and degrading treatments". Some had been sexually abused.
"Beating, abusing and punishment, this is what they always did to us here. They make a cover story and say they were teaching us. They are not teaching us for the sake of God," student Lawal Ahmed told the Reuters news agency.
Two teachers as well as the owner of the school, which is in Daura, the birthplace of President Muhammadu Buhari, have been arrested.
More than 300 pupils were enrolled but most had escaped before the police arrived, the BBC's Ishaq Khalid says.
The captives had been rioting and many had got out with their shackles still on, a Katsina police spokesperson told the BBC.
The school operated for decades as a place for Koranic instruction and worked with some pupils who were deemed to have behavioural problems.
Lack of facilities
There have been numerous reports of abuse at Islamic boarding schools across northern Nigeria, with students sometimes forced to spend their days begging on the streets.
A lack of rehabilitation facilities in parts of the country force some parents to enrol their unruly children in informal Islamic schools – which are also meant to be correctional facilities – where they are subjected to abuse, our correspondent says.
President Buhari has previously condemned reports of abuse at similar institutions.
In September, when students were freed from the school in Kaduna, he urged religious and traditional leaders to work with the authorities to "expose and stop all types of abuse that are widely known but ignored for many years by our communities".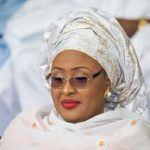 Nigeria's First Lady, Aisha Buhari on Saturday dismissed rumours circulating online that her husband plans to take on a second wife, cautioning against the rise of fake news in the country.
Aisha, who had been on holiday in the United Kingdom for two months, returned to the country, at a time when a video was circulating on social media, purportedly showing that she had been denied access to the presidential residence.
While she confirmed the authenticity of the video, which showed her complaining about huge deployments of security, and asking unidentified people to leave the palace, she clarified that it was an old video.
Aisha dismissed rumours that president Muhammadu Buhari intended to marry fellow politician Sadiya Farouq, who was recently appointed Minister of Humanitarian Affairs, Disaster Management, and Social Development.
Her spokesperson later issued a statement saying the First Lady was happy to be aback in the country after a 'deserved rest'.
''She confirmed that she was fully rejuvenated to continue the work of improving the health and well-being of women, children and other vulnerable Nigerians,'' Suleiman Haruna said.
Ruling party officials also added to Buhari's voice, warning against the negative impact of fake news.
''I wholeheartedly welcome our dear First Lady back to the country. Her elegant return has put full stop to fake news which dominated our public domain,'' a publicity secretary of the APC Kate Ofor told local journalists.
''I think we have to not only find legitimate means to curb fake news, but also come to terms that social media have no gatekeeper. Therefore, we must cultivate the culture of sieving the genuine from fake news.''
Buhari herself had cautioned that the courge of Fake News 'could lead us to something unimaginable'.
The president himself has repeatedly warned against the rise of fake news and hate speech in Nigerian discourse.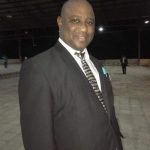 The University of Lagos has suspended a lecturer who was caught on film propositioning and sexually harassing an undercover BBC reporter.
Boniface Igbeneghu, also a pastor, has been condemned by his church.
He was one of several academics secretly filmed as part of a year-long investigation by BBC Africa Eye.
The film, which has sparked widespread social media comment, explored alleged sexual harassment by members of staff at two top West African universities.
A number of high-profile figures, including celebrities and politicians, have joined in the conversation about the issues it raised.
The report also saw students, some with their identities hidden, making allegations about their own experiences with professors.
Dr Igbeneghu has made no comment.
The University of Ghana has categorically denied protecting any staff or students who have engaged in sexual harassment.
On Tuesday the chairperson of the university's anti-sexual harassment committee said the two men would be investigated over the documentary, but said the film did not prove they offered grades for sex, local media are quoting her as saying.