Amazon
now browsing by tag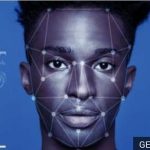 Technology giant Amazon has blocked the police from using its facial recognition software for a year.
This comes after civil rights advocates lift concerns about potential racial bias in surveillance technology.
This week IBM also said it would stop offering its facial recognition software for "mass surveillance or racial profiling".
The decisions follow growing pressure on firms to respond to the death in police custody of George Floyd.
Amazon said the suspension of law enforcement use of its Rekognition software was to give US lawmakers the opportunity to enact legislation to regulate how the technology is employed.
We've advocated that governments should put in place stronger regulations to govern the ethical use of facial recognition technology, and in recent days, Congress appears ready to take on this challenge," Amazon said in a statement.
"We hope this one-year moratorium might give Congress enough time to implement appropriate rules, and we stand ready to help if requested."
Nonetheless, the company said that it would still allow organisations that deal with human trafficking to use the technology.
Source___BBC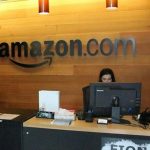 Amazon.com Inc has told staff whose job can be done from home that they can do so until at least Oct. 2, pushing out the schedule on a return to work for many employees as it faces inspection over conditions in its warehouses.
"Employees who work in a role that can effectively be done from home are welcome to do so until at least October 2," an Amazon spokesman said in an emailed affirmation on Friday, saying it was applicable to such roles globally.
The statement did not categorize how much of the company's overall workforce that covered and which roles.
It said the company is putting funds in safety precautions for employees who wish to come to the office "through physical distancing, deep cleaning, temperature checks, and the availability of face coverings and hand sanitizer."
New York Attorney General Letitia James told Amazon last week it may have violated safety measures and labor practices amid the virus outbreak as the company fired a warehouse protest leader in March.
Other employees have been working from home since March.
Source___Reuters