Business
now browsing by tag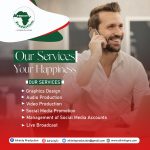 OUR SERVICES
-Graphics Designin
-Audio Production
-Video Production
-Social Media Promotion
-Management of Social media accounts
-Live Broadcast
-E.T.C
Visit Our Website
www.afrinitypro.com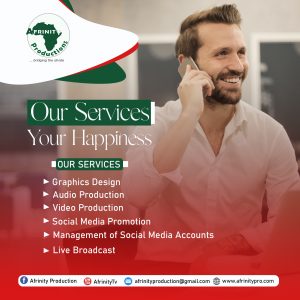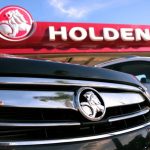 General Motors has said it will retire the iconic Australian car brand Holden as it leaves more markets.
The American car giant said it will wind down Holden sales, design and engineering operations in Australia and New Zealand by next year.
It also said China's Great Wall Motors had agreed to buy its manufacturing plant in Thailand.
The announcement comes three years after GM ended manufacturing in Australia.
In a statement posted on GM's website, chief executive Mary Barra said: "I've often said that we will do the right thing, even when it's hard, and this is one of those times."
The statement did not say how many jobs would be lost as a result of the move but reports suggest it will mean up to 600 layoffs.
GM President Mark Reuss said the company had explored ways to keep the Holden brand but had decided that it would cost too much to remain in the "highly fragmented right-hand-drive market".
It comes as GM is accelerating its exit from unprofitable markets as it focuses on the US, China, Latin America and South Korea.
The move will end 160 years of the Holden name's association with Australia. The company was founded as a saddle maker in South Australia in 1856 before it started building vehicles in 1908.
Holden was bought by GM in 1931, beginning their 89-year history as a combined entity.
In response to the news Australian Prime Minister Scott Morrison said: "I am disappointed but not surprised. But I am angry, like I think many Australians would be.
"Australian taxpayers put millions into this multinational company. They let the brand just wither away on their watch. Now they are leaving it behind," he added.
The hashtag #RIPHolden is trending on Twitter as people post pictures and memories of the much-loved Australian brand.
Late last year the company also said it would stop selling its most iconic model the Commodore after more than four decades.
At the end of 2013 Holden announced that it would halt production in Australia and start importing vehicles from its overseas plants. GM said a strong Australian currency, high manufacturing costs and a small domestic market were among the reasons behind its decision.
The ending of Australian production of Holden's in 2017 resulted in nearly 2,900 job losses.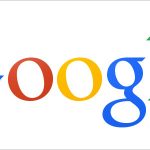 An Australian court has ordered Google to identify the person behind an anonymous bad review of a dentist.
Dr Matthew Kabbabe, a teeth-whitening specialist in Melbourne, sought the order so he could sue for defamation.
He claimed user CBsm 23 had damaged his business by telling others to "STAY AWAY" from a procedure criticised as "extremely awkward and uncomfortable".
The ruling forces the hand of the tech giant, which has previously defended allowing negative reviews on its site.
Under the order, Google will be required to pass to Dr Kabbabe any personal details such as any names, phone numbers, location metadata and IP addresses linked to the account.
International law allows for people to seek documents from overseas parties that they need for their case.
'Groundbreaking' case
Google had previously rejected the dentist's requests for the review to be removed, or to share information about its author.
According to his affidavit, Google had told Dr Kabbabe: "[W]e do not have any means to investigate where and when the ID was created."
However, Justice Bernard Murphy ruled that Dr Kabbabe had grounds to pursue a defamation case and that Google was "likely to have or have had control of a document or thing that would help ascertain that description of the prospective respondent".
Mr Kabbabe's lawyer described the ruling as a "groundbreaking" win for small businesses, and argued Google had a duty of care in providing a platform for potentially defamatory postings.
"If you're out there trying to hide by anonymity, even via VPN, I think the court system's catching up now and there are ways and means of obtaining that information," Mark Stanarevic told the Australian Broadcasting Corporation.
Google is yet to reply to queries about the ruling. The firm has previously been reluctant to remove bad reviews, but has done so in several instances following court orders.
Last year, it told Australian law reform experts that defamation cases over online reviews could lead to the suppression of consumer rights and free speech.