D400M located budget for agriculture will not be enough in the Gambia
now browsing by tag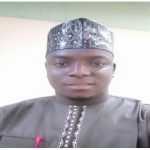 Foday NM Drammeh, National Assembly Member for Toumana constituency, Upper River Region has said the government's D400 million put forward for the agricultural sector will not enough.
"Looking at the amount of money that is allocated to the ministry of agriculture this last budget, it's like D400 million and in that the committee had to advocate to the entire plenary to convince them to add another extra D100 million to make it over D500 million whereby the 100 million will be used to purchase farming implements, " Mr Drammeh told The Standard exclusively.
"This Covid-19 is an opportunity for The Gambia to learn by looking at all the government sectors holistically to know their challenges. We all knew where the problem lies so why not we try to solve those problems?
"Looking at the amount of money and the entire agricultural sector to me it's not even sufficient. So this is an opportunity for the government to look at the entire agriculture sector to come up with recommendations and tangible solutions that will at least try to remedy some of the challenges we have as far as agriculture is concerned," he added.
Mr Drammeh said agriculture sector is an entity where most farmers survive so that should not be taken for granted.
'Giving farmers this chicken change like D400 million cannot develop the entire agricultural system in the country, much need to be done so that the sector can upgrade, he stressed.
He called on government to tighten their belt to make sure agriculture is one of the most important sectors in this country and pump a lot of funds in to the sector so that it will be boosted for the betterment of the Gambians.'
Source___Standard