President Barrow should take action against tribal insults says
now browsing by tag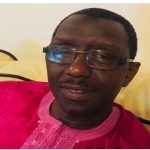 A group of Gambians, called Manding Network, with membership across the globe has written to President Adama Barrow urging him to take immediate action against people who inadvertently insult tribes for no significant reasons.
"This nonsense has to stop. The government through law enforcement agencies must intensify their intelligence coordination to swiftly arrest such deviants, isolate them and subject them to the full force of the law," a letter signed by diaspora president Lamin Anta Jajur shared with The Standard stated.
"We can no longer afford to remain silent for fear of characterisation. We stand to be counted, to condemn this relentless superfluous diabolical diatribe against any tribe in The Gambia. We will no longer stand doubtfully and allow criminals insult any tribe.
We will not be silent out of correctness. Wrong can never be right and something must be done about this according to law," the group added.
The letter further added: "The Gambia Government through the Ministries of Justice and Interior must ensure that these criminals are identified, arrested and prosecuted. Our criminal justice system must adequately respond to this dangerous trend to avert a potentially more serious threat. An attack against any ethnicity is an attack against all. Tribal bigotry and hostility must not be permitted, and the frequent targeting of the Mandinkas is unacceptable. All futile efforts at hate and contempt shall remain odious."
The group urged the government to issue a statement of sanction and set the conversation against the promotion of ethnic tension and division in the country."That will demonstrate to us the government's attitude towards this specific and similar tendencies in the country. The Gambia's future peace and stability will be at risk if we do not effectively address and tackle this dastardly propensity head on now," the group added.
Source___Standard Newspaper