Senegal News
now browsing by tag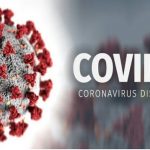 Senegalese Ministry of Health yesterday made known 110 cases of covid-19, bringing the country's toll of infection to 2105; 22 deaths, 782 recoveries and 1301 under treatment and isolation.
Meanwhile, Lesotho, the latest African country to register a covid-19 case yesterday announced its first case, as Africa regroups 55 countries.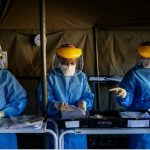 The Senegalese Ministry of Health yesterday make known 67 positive cases of covid-29, bringing the toll to 1,182; 372 has recovered, 9 deaths and 800 under are still treatment.
Moreover, students taking exams in Senegal will restart classes on June 2nd.
For the moment, President Macky Sall has pushed the state of emergency to 2nd June 2020.
Source___The Point