sports link
now browsing by tag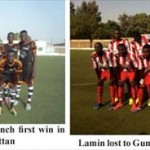 Baba Dumbuya, head coach of Lamin, has said he was disappointed with the performance of his team following their 2-1 defeat to Gunjur in the 2015 super nawettan opening group B tie played at the Brikama Box Bar Mini Stadium on Tuesday.
The former Wallidan and U-17 custodian was speaking to reporters shortly after the game.
Coach Dumbuya pointed out that he was really disappointed with the performance of his team, but said "the group is wide open".
The Lamin coach said they would go back to training and improve on their weaknesses and fight hard in their remaining group matches to fancy their hopes of progressing to the quarterfinals.
He expressed optimism that Lamin would bounce back in their next game against Brufut on Thursday after losing to Gunjur in their opening game and stand in contention for the super nawettan title.
The coach was part of the Lamin zonal team that beat Banjul in the final to clinch their first-ever super nawettan in 2002; then he was playing for Jatta's FC in the Lamin nawettan.
For his part, the head coach of Gunjur, Dembo F. Touray alias Karl, said he was glad about the performance of his team after their slender 2-1 win over Lamin in their opening group B game.
Coach Touray also stated that his target is to win his group matches and qualify for the quarterfinals and later fight for the super nawettan title.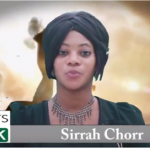 Afrinity TV broadcasts the first sports special extravaganza on Gambia Radio and Television Services (GRTS). This is the very first episode and it is a brand new weekly content from the staple of Afrinity Productions. Watch and enjoy…….Sponsors are needed

.