valentine
now browsing by tag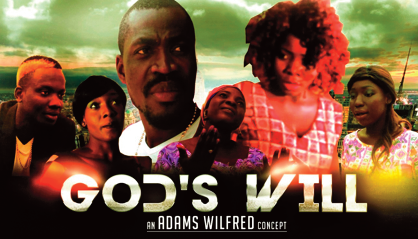 On a rapid drive to boost the nations film industry to produce standard films that will have universal audience and viewership, The Gambias film industry is sparkling as the movie Gods Will premieres on Valentines Day. The movie is produced by Wilfred Adams of Afrinity Productions.
In an interview with Observer Light, Adams said the principal idea behind the movie is one that discourage divorce, faith in God, and promote spouses to remain in long standing marriages by enduring patiently despite challenges that comes with marital life.
In describing her role in the movie, the lead role Fanta played by Isatu M Bokum, said as a strong young lady, she got married at an early age after courtship for about ten years and married for five years. The problem started when she could not bear a child for her husband Omar, played by Daniel Okorie, as he is desperate to have a child.
The movie takes a gloomy turn for Fanta as her best friend Isha played by Binta Janneh, whose husband is rich and provide all her needs, began to manipulate her to go into extra marital affairs because of the way Omar is treating her. With Fantas strong perseverance, she remains faithful to her husband, even after she was driven away from her matrimonial home for not bearing a child.
Source: Daily Observer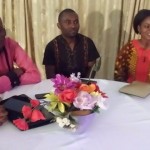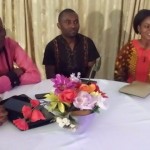 The premiere was a success on Sunday; a lot of important personalities were present to grace the occasion.
Different performances were done by a comedian Saidou Plastic and music performances by Daniel Koroma, Brainstorm, Swag Mansakunda and Black Sammy. Red carpet interview was done and the show was anchored by Director Frank Adim and Isatu M. Bokum. Afrinity production was in charge of the coverage of the show together with the media company Eye Africa.
General appreciation
A very big thank you goes to Mr. Wilfred Adams and his Afrinity team, Mr. Tony Ozue and his Love connection team. Not Forgetting Mr. Ndow who single handedly made it possible for the occasion to take place at the venue joint officer's mess. A special thanks goes to Eye Africa for taking live coverage of the show together with Christopher Orukpe Adams from Afrinity team. An uncountable Appreciation goes to everyone who relentlessly partake in making the show a success.
A hand full of thanks stretches out to Juzty Entertainment who fully entertained the show with beautiful music. Special thanks to Manding Morry Entertainment for their support. It would not be fair enough if we do not thank the entire cast and crew of the movie God's Will that steers down to Isatu M. Bokum, Binta Janneh, Daniel Okorie, Fatoumata Jarju, Ayisatu Aiyegbo, Daniel Koroma, Christopher Orukpe Adams, Wilfred Adams, Abel Madu, Andrea and every single person that contributed in making the movie a success..
On behalf of the entire Afrinity and Love connection team we say a very big thank you to everyone who made time out of their busy schedule to celebrate St. Valentine's Day with us.
Couples Connect is a program propounded by Afrinity Productions to vividly look at our society today which reveals a broken family system and gross lack of love because our attention has drifted from core family values to the hustle for money all to make ends meet.
This trend, orchestrate a huge gap; a total disconnect of love and affection and thereby destroying the warm African family values, love and happiness a true African family should enjoy. Love connection joins Afrinity Productions to celebrate love on the 14th of February 2016 at Joint officer's mess. This is a red carpet event featuring movie premiere, Comedy, Dance, Music and different performances by young youths. If there is any place to be, let it be at officers mess this Sunday on the 14th of February 2016.
It becomes of essence to relax, laugh, dance and meet personalities & celebrities whose experiences could reignite our love for our partner and rejuvenate a dying marriage in an atmosphere of fun. Thereby leaving behind our stress and fears; and take up a life of happiness and hope for a better tomorrow. In this light, we have come up with this unique platform aimed at celebrating couples, help them to know themselves and encourage them to stay in love. Great relationships don't happen by accident! As a matter of fact, it is not only through relationships but everything in life. Great things don't happen without great effort. Love is life, do join us to prove that.