Covid-19 in the Gambia
now browsing by tag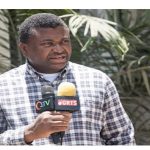 Credit___Standard
9 new deaths took place in the country yesterday as Covid death-toll reached 63
The Gambia's Covid-19 cases continue to spiral as 183 cases were confirmed yesterday.
According to the health ministry, 9 new deaths were confirmed as well, taking the total number of deaths to 63.
Meanwhile, Activist Madi Jobarteh has tested positive to Corona Virus.
By. Amie T. Camara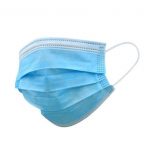 According to Standard, the community of Brikama Berewuleng has bought packets of Personal Protection Equipment, PPEs, for all corner shopkeepers in their area.
According to what community leaders disclose to Standard in Berewuleng, each shopkeeper has been supplied with lots of facemasks, sanitisers, gloves among other items.
"Shopkeepers can be transmission agents of the virus in a given area because almost every compound is close to a shop where residents go to buy provisions such as sugar, bread, butter and other essentials on a daily basis. We want to ensure that our shopkeepers stay in masks and gloves every time they are serving the customers. They must not also allow unprotected hands to be touching food that they would not buy. Anyone buying bread for example should pick the loaves or loaf he or she wants and never touch others," observed Essa Jallow, member of the community.
A health official who spoke to The Standard said the initiative taken by Berewuleng needs to be praised and should serve as an eye opener to all communities.
Source___Standard Newspaper