Diplomatic Passport Scandal
now browsing by tag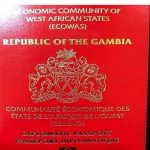 The Attorney General's Chambers yesterday put in order eight count charges against Mansa Sumareh, former chief driver of President Adama Barrow, Ebrima J.S. Sanneh, Saikou Sanneh, protocol officers and one Ousman Touray.
The charges set out from faking of official documents, emitting false documents, making false documents without authority, obtaining execution of documents by false pretense to three uniquely counts of deception to commit felony.
When the matter was mentioned yesterday before Justice Ebrima Ba Jaiteh at the High Court in Banjul, senior state counsels Patrick Gomez and M.B Sowe of the Attorney General's Chambers make known their appearance for the state but the the charged persons were absent and their absence anticipated the state counsel to seek for the shifting in order to interface with the serious crime unit of the Gambia Police Force Headquarters to alert the charged persons or guarantors for the starting of their trial.
The presiding Judge, Ba Jaiteh permitted the application and urged the state prosecutors to work together with the serious crime unit to bring the accused persons in the next stated date on 2 June, 2020.
Source____Standard Newspaper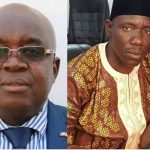 After months of findings into the diplomatic passport scandal that hit the country last year, 14 individuals have now been indicted with various offences, judicial sources informed The Standard.
The scandal bothered he Barrow government in November 2019 when at least 20 individuals were taken into custody for their accused involvement in the issuance of Gambia's diplomatic passport for financial gains.
The arrested individuals included officials from Immigration, Police, foreign ministry and others.
The scandal gained international attention, with the foreign ministry disclosing members of the Diplomatic and Consular corp in September on the investigations.
Nonetheless, it looks like the matter is kind of put in to control now as it is heading to the courts now. Ministry of Justice has already put forward the charges, waiting for a judge to be chosen for the case before a hearing.
The individuals are charged with various offences ranging from obtaining money by false pretences, forgery: making false documents; uttering false documents; theft; receiving stolen goods; to making documents without authority.
*Last year the Government Spokesman Ebrima Sankareh told the media that the investigation panel had also contacted Interpol to write to their counterparts and to revoke the diplomatic passports issued to some investors, who acquired the diplomatic passports.*
Sankareh stated that President Adama Barrow had promised that there will be "no sacred cows; no one will be spared in these investigations regardless of one's position".
The Solicitor General, Cherno Marenah, make known to The Standard that the opinion has already been done and that the case will go to court.
The Standard understands that 20 individuals were initially recommended for prosecution.
Source___Standard Newspaper