Gambia Cabinet
now browsing by tag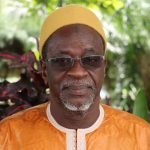 The mandate to choose district headsmen, seyfolu, should be in the hands of the president, and not through elections which will bring "disunity and division" in the country, President Barrow's Cabinet told CRC.
Referencing its stand on the draft constitution in a document seen by The Standard, cabinet said "tradition dictates" that seyfolu be appointed by the president on a non-partisan basis".
But the Constitutional Review Commission has said in the draft that Seyfolu should be elected by universal adult suffrage of all registered voters in the district, on a non-partisan basis.
"Subjecting the office of seyfo to election has the real potential to bring disunity and division among communities simply because campaigns will be conducted on a partisan basis (not necessarily on party lines)," the cabinet paper argued.
It added that seyfolu play an important role in their communities which Section 120 of the draft recognises.
"To therefore subject them to elections with different contestants will most likely polarise their communities and make it extremely difficult for any eventual winner to carry out their responsibility of maintaining social stability and cohesion," it said.
Fortifying their position, the cabinet afirm that seyfolu also carry out a judicial function and if elected their impartiality and objectivity becomes precarious by virtue of their partisanship.
"The government is therefore of the considered view that Seyfolu should be appointed by the president on a non-partisan basis."
Source___Standard Newspaper