sports news
now browsing by tag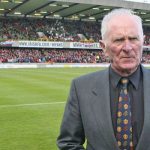 Former Manchester United goalkeeper Harry Gregg, who survived the 1958 Munich air crash, has died aged 87.
Gregg was often referred to as the 'Hero of Munich' after pulling passengers free from the burning wreckage.
The Northern Irishman had signed for United just two months before the tragedy, in which 23 people died.
"Harry passed away peacefully in hospital surrounded by his loving family," his foundation said on Monday.
Gregg was a member of Sir Matt Busby's team of talented young players, who were nicknamed the Busby Babes.
He was signed by United in December 1957 for £23,000 – a then world record fee for a goalkeeper.
On 6 February 1958, the plane carrying the team back from Belgrade crashed in a blizzard after refuelling at Munich airport.
Twenty-three people died – eight players, eight newspaper journalists and seven members of backroom staff.
Two weeks later, Gregg kept a clean sheet as Manchester United put Sheffield Wednesday out of the FA Cup.
The goalkeeper was determined that the tragic event would not define his career, or indeed his life.
Gregg was born on 27 October 1932 in the County Londonderry village of Tobermore.
His family moved to Coleraine and he excelled with his hometown club after starting his career at Windsor Park Swifts, the reserve team of Linfield.
Gregg secured a cross-channel move to Doncaster Rovers at the age of 18 before joining Manchester United in December 1957 for £23,000, at the time a world record fee for a goalkeeper.
The 'Busby Babes' were returning from a European Cup game when the airplane they were travelling crashed while attempting to take off on the slush-covered runway at Munich-Riem Airport on 6 February 1958.
"There was a sudden crash and debris began bombarding me on all sides," said Gregg.
"One second it was light, the next dark. There were no screams, no human sounds, only the terrible tearing of metal. Sparks burst all around."
Gregg escaped from the burning wreckage but went back in and brought Vera Lukic, the pregnant wife of a Yugoslav diplomat, and her young daughter, Vesna, to safety.
He returned to the plane and dragged out injured United pair Bobby Charlton and Dennis Viollet, and came to the aid of manager Matt Busby and fellow Northern Ireland international Jackie Blanchflower.
Eight players were killed, including Roger Byrne, Eddie Colman and Duncan Edwards – who died of his injuries a fortnight later – while Blanchflower and Johnny Berry's injuries were so severe that they never played again.
Two weeks later, Gregg kept a clean sheet as Manchester United put Sheffield Wednesday out of the FA Cup.
The goalkeeper was determined that the tragic event would not define his career, or indeed his life.
Later in the year Gregg starred for Northern Ireland at the World Cup finals in Sweden.
The Red Devils player, who won 25 international caps, helped Northern Ireland reach the quarter-finals and he was named goalkeeper of the tournament.
Gregg was to experience personal tragedy in 1961 when his wife, Mavis, died from breast cancer, leaving him to care for their two daughters.
He married Carolyn Maunders four years later and they had four children together.
Gregg's time at Manchester United was blighted by injuries and he made 247 appearances for the team.
"He will always be remembered for what he did at Munich, but on top of that he was a really great goalkeeper," said Manchester United and England legend Sir Bobby Charlton.
Gregg moved to Stoke City in December 1966, but made only two appearances before retiring at the end of the season.
He moved into management, starting with Shrewsbury Town in 1968 followed by spells with Swansea City and Crewe Alexander.
Gregg returned to Old Trafford as a goalkeeping coach before becoming assistant manager at Swindon Town and finally manager with Carlisle United.
Following his career in the game he returned to Northern Ireland and ran a hotel in Portstewart.
When he was awarded the MBE in 1995, Gregg dedicated it to those who lost their lives at Munich and Peter Doherty, his manager at Doncaster Rovers and Northern Ireland.
The 50th anniversary of the Munich disaster was an emotional trip back in time for Gregg, who returned to the old airport building and runway in the city for the first time since the disaster.
There was also a first meeting with Vera Lukic's son, Zoran, with whom she was pregnant when Gregg rescued her in 1958.
The death of his daughter, Karen, in 2009 from cancer at the age of 50, brought more personal grief.
A testimonial for Gregg, between Manchester United and Irish League Select, was played at Windsor Park in 2009.
In 2015, the Harry Gregg Foundation was launched with the aim of encouraging young people's participation in football and other health, lifestyle, educational, heritage and social inclusion activities.
He made his final trip to Old Trafford in 2018, before being named OBE in the Queen's 2019 New Year's Honours.
"He is part of the rich history of our club and we should never forget that," said former United manager Sir Alex Ferguson.
It was his career as a player, and not for heroic actions at Munich, which Gregg wished to be remembered.
"I'm Henry Gregg, 34 Windsor Avenue, who played football. Who was useful at it on good days and rubbish at it on bad days," he said in 2008.
"That's what I want to be remembered for – not something that happened on the spur of the moment."
FROM BBC SPORTS NEWS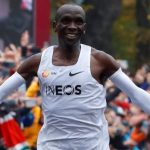 Eliud Kipchoge has become the first athlete to run a marathon in under two hours, beating the mark by 20 seconds.
The Kenyan, 34, covered the 26.2 miles (42.2km) in one hour 59 minutes 40 seconds in the Ineos 1:59 Challenge in Vienna, Austria on Saturday.
It will not be recognised as the official marathon world record because it was not in open competition and he used a team of rotating pacemakers.
"This shows no-one is limited," said Kipchoge.
"Now I've done it, I am expecting more people to do it after me."
The Olympic champion – who holds the official marathon world record of 2:01:39, set in Berlin, Germany in 2018 – missed out by 25 seconds in a previous attempt at the Italian Grand Prix circuit at Monza in 2017.
Knowing he was about to make history on the home straight, the pacemakers dropped back to let Kipchoge sprint over the line alone, roared on by a large crowd in the Austrian capital.
The four-time London Marathon winner embraced his wife Grace, grabbed a Kenyan flag and was mobbed by his pacemakers, including many of the world's best middle and long-distance runners.
Kipchoge, who compared the feat to being the first man on the moon in build-up to the event, said he had made history just as Britain's Sir Roger Bannister did in running the first sub four-minute mile in 1954.
"I'm feeling good. After Roger Bannister made history, it took me another 65 years. I've tried but I've done it," said the Kenyan.
"This shows the positivity of sport. I want to make it a clean and interesting sport. Together when we run, we can make it a beautiful world."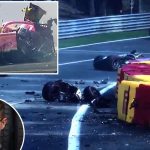 Anthoine Hubert a French professional racing driver has died after a crash at the Belgian Grand Prix. (FIA) has confirmed.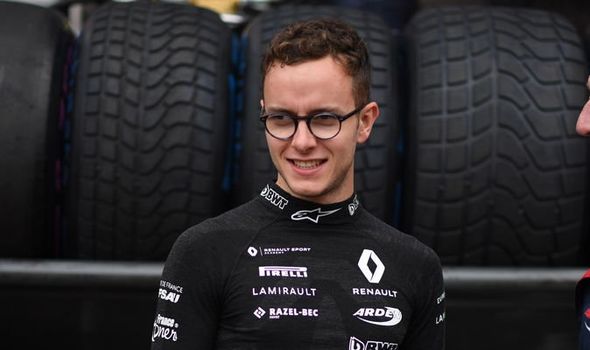 The Formula 2 driver passed away on Saturday, August 31 while competing in the Spa-Francorchamps circuit during the Belgian Grand Prix. Hubert died following a crash that involved three cars living the other drivers injured. He was only 22-years-old.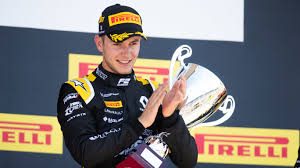 "The scene was immediately attended by emergency and medical crews, and all drivers were taken to the medical centre, "As a result of the incident, the FIA regrets to inform that the driver of car #19, Anthoine Hubert (FRA), succumbed to his injuries, and passed away at 18:45."FIA said on their facebook page