Former Supreme Islamic Council president of the Gambia passes away
now browsing by tag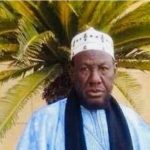 Former president of the Gambia Supreme Islamic Council, Alhaji Banding Drammeh of has passed away last evening.
Sheikh Banding Drammeh was one of the well known Muslim leaders in the Gambia for years.
Well known by Mudirr (Principal), he was a one of the central pillars of the Islamic propagation in the country, known through his weekly programme "Muslim World," which he presented for 40 years on Radio Gambia.
'Alhaji Banding also served as an Islamic studies teacher at Muslim High School before he decided to set up his the Brikama Islamic Institute and later Mahad in Brikama.'
His school which consisted of both Arabic and English sections, have graduated dozens of students who serve in various sectors.
Source___Standard Newspaper