INTERNATIONAL HAJJ THIS YEAR CANCELLED
now browsing by tag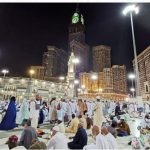 This year's Hajj, which has been set back to include only about 1,000 Muslim pilgrims because of the coronavirus pandemic, will begin on July 29, Saudi authorities said on Monday.
Some 2.5 million people usually participate in the ritual of several days, which is centred on the holy city of Mecca.
"The stand of pilgrims on Mount Arafat, the peak of the Hajj ritual, falls on Thursday," the official Saudi Press Agency cited the Supreme Court as saying, indicating that Wednesday would be the first day of the annual event.
The timing of the Hajj is determined by the position of the moon, in accordance with the Islamic lunar calendar.
Last month, Saudi Arabia announced it would hold a "very limited" Hajj, a decision fraught with political and economic peril as it battles a surge in coronavirus cases that now exceed more than 250,000.
Source___Aljazeera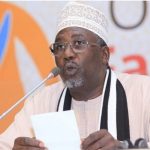 The Saudi Ministry of Hajj and Umrah announced that amid the escalation of the coronavirus pandemic and the risks of infections spreading in crowded spaces and large gatherings, it has been decided that hajj for this year will be held whereby a few number of pilgrims already residing in Saudi will perform it.
A statement from the ministry read: "The decision was taken to ensure hajj is performed in a safe manner from a public health perspective while observing all preventative measures and the necessary social distancing protocols to protect human beings from the risks associated with this pandemic and in accordance with the teachings of Islam in preserving the lives of human beings.
"The government of the Custodian of the Two Holy Mosques…confirms that this decision stems from the top priority it accords maintaining the safety of pilgrims on its land until they depart to their home countries. We ask Allah the Almighty to protect all countries from this pandemic and keep all humans protected and safe."
The amir-ul-hajj of The Gambia, Alhaji Dr Ousman Jah told The Standard that he was in receipt of the Saudi government proclamation but that the national hajj commission is yet to formally meet the relevant government authorities to table the talk about the issue.
Source___Standard Newspaper