gambia latest news
now browsing by tag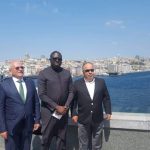 GCCI President Edrisa Mass Jobe met with the VP of Istanbul Chamber Israfil kuralai and Gambia Council Mr KaraKas obtained technical support and training for GCCI staff to better support business. Also discussed on the scholarship that the Istanbul Chamber is already extending to The Gambia through GCCI.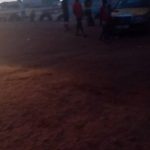 Few days before the Eid and few days after the Eid always difficult for for Gambians. especially those without a car. Many Taxi and Van drivers travel to the rural area or out of the country to celebrate with relatives and family members. therefore causing scarcity of vehicles.
The public who stay around the serekunda are left stranded until the return of the drivers. The drivers who are around take this opportunity to earn more than usual. the transport is increased from D8 to D10 or D15. For people traveling to Tanjai, Brikama Banjul etc pay D25, D25, D50 respectively.
"Town trip" becomes even more expensive. in the day one can spend D200 for public transport to and fro. Garages are normally close to empty and the town very quiet.